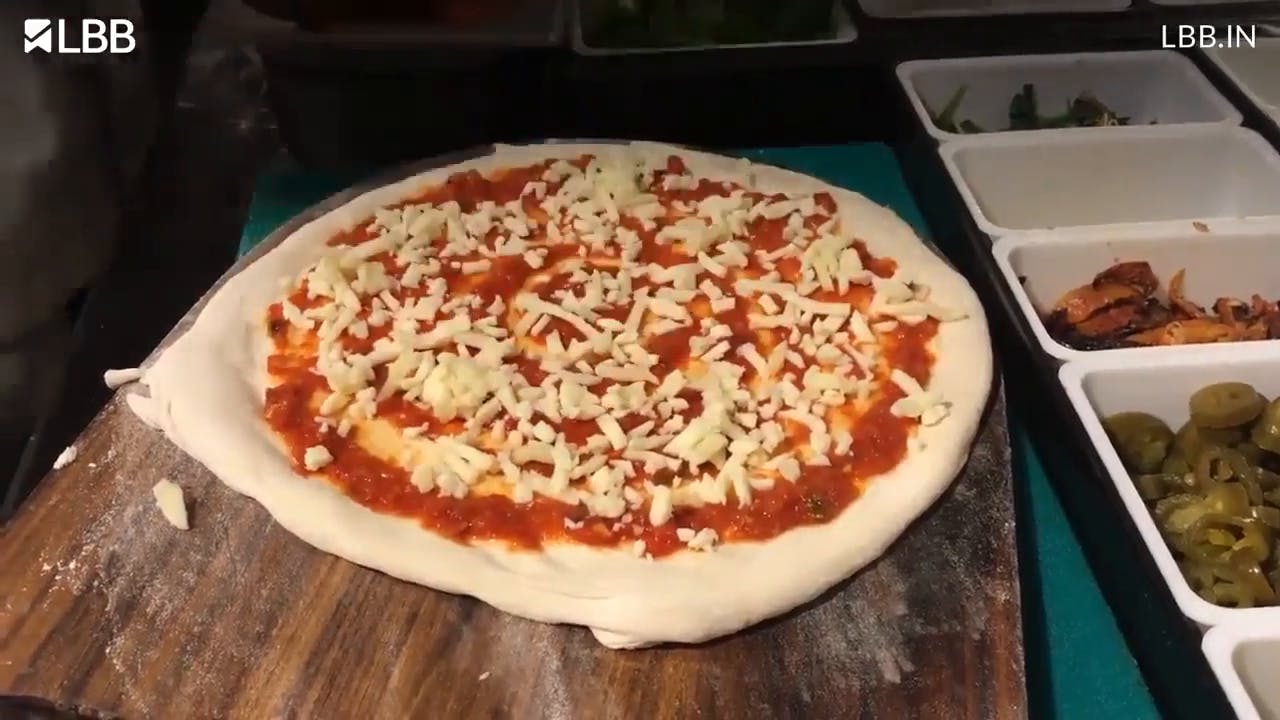 Pizza Bakery - Delicious Pizzas & Much More
What Makes It Awesome?
With a pizza made available at every nook and corner of the city, there is a tough competition for pizza makers. Everyone is constantly comparing pizzas from different places and always debating which pizza tops the charts. While I'm not here to do that, I will surely tell you what the place has to offer and why it is one amongst the best pizzas today in Bangalore. On entry at The Pizza Bakery gives a fine dine feel and not a fast food restaurant. The ambience is modern and upscale attracting a good crowd. I love how they managed to give this appearance even though it is a house converted into a beautiful restaurant. The garlic bread is one of the best I have had, and there are multiple reasons why it stands out for me. First of all, it is made from fresh hand-tossed dough and baked in a wood fire oven. It is also stuffed with caramelized onions and mozzarella, we also opted to add in sun-dried tomatoes giving it a ting of tanginess. To top it all, it was served with a creamy sauce that totally takes the garlic bread to the next level. We also had the European hot chocolate which was rich with the right amount of cocoa. Loved how they topped it off with a toasted marshmallow. It was surely a sinful pleasure. We also ordered the Penne Rosa pasta which came with a pink sauce. I would have loved it if the pasta was more creamy and had better flavour. The highlight for the restaurant is obviously the pizzas and we chose the Popos Veggie delight pizza which came with an array of vegetables such as Red Pepper, Sun-Dried Tomato, Zucchini, Jalapeno Fresh Mozzarella. My favourite part of the pizza was the addition of feta cheese and microgreens which made the pizza refreshing. The freshness of the herbs cut through the chariness of the peppers and tomatoes perfectly. Considering the pizza bakery makes Neapolitan pizzas, they use the sourdough for their pizzas. I would have loved it if the pizza crust was more soft than crunchy. The pizzas are hand tossed and freshly made in a live kitchen so you could see them made right in front of you. It is purely as art work. The flambe pizzas and pizzas topped with Burrata cheese makes their pizzas unique and highly recommended by many. Hope to try them next time. What topped for me was surely the Tiramisu. It was the highlight of the meal for me personally. It had the right amount of coffee in it, the ratio of the mascarpone cheese and ladyfinger layers were bang on. It just melted into the mouth. It was accompanied by coffee flavoured ice-cream which accentuated the dessert. Overall it was value for money and I would surely recommend this place for anyone who would love Neapolitan style pizzas. If you love the fast food, American style pizzas loaded with processed cheese, then this place is surely not for you.
Best To Go With?
Family, Big Group, Bae, Kids
More Information
The Pizza Bakery
Nearest Metro Station: Indiranagar
Comments