Stop, Look & Go At The City's Only Traffic-Themed Kids Park On St Marks Road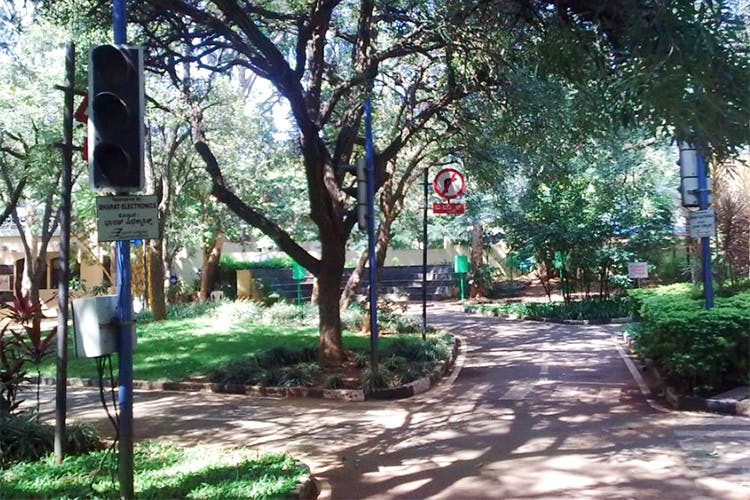 Shortcut
This is a great little, quiet, local park with a general road/traffic theme
Who Is it Best For?
It's ideal for kids below the age of 10.
What's Unique About This Place?
Meant to help familiarise young ones with traffic signals and rules, this park has a traffic-theme. So with signals, signs and roads, on a smaller scale, it's an interesting way to introduce kids to rules of the road.
Tell us Your Experience
The Traffic Park is a pretty small park that's fenced in, paved, clean, and relatively unused. The park is open all day, unlike other parks which usually have a closing time. There is plenty of place for younger kids to ride cycles and scooters safely, on well-paved paths scattered with common road signs. There is a small playground as well. And the best part is that it is located in the heart of the city, next to Bowring Club and opposite Airlines Hotel.
#LBBTip
There's no parking at Traffic Park. You can park at Airlines Hotel/Corner House for a small fee. Bathrooms, though they exist, are generally not open at the park.
Comments