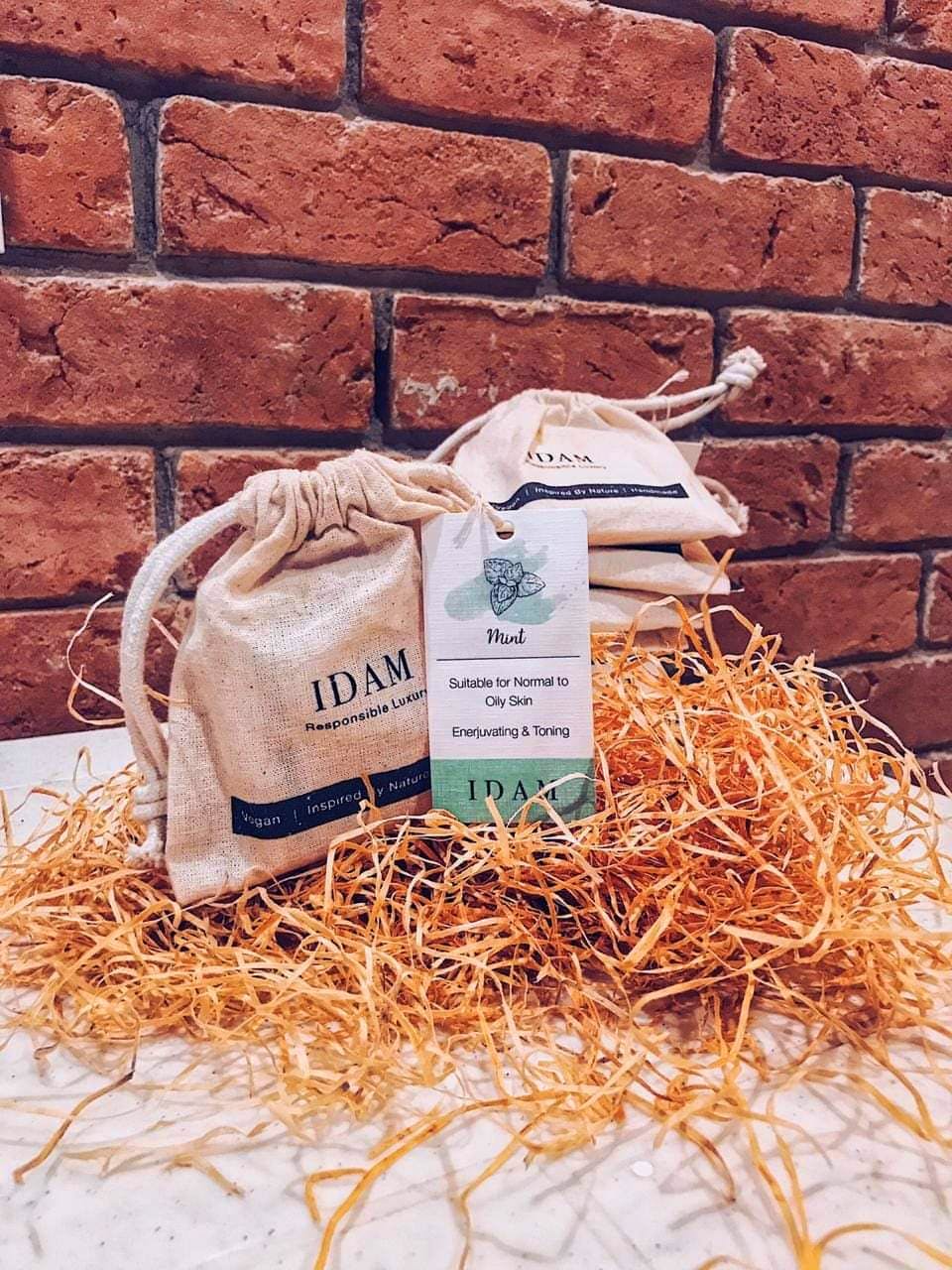 For Fully Plastic Free, Natural Body Care, Check Out This Vegan Brand
What Makes It Awesome
There's hardly anything a hot shower can't fix. Add some heavenly smelling soaps to the mix, and you might as well call it an aromatherapy cum spa session, and you'll be doubly relaxed. Idam will fix you right up with their range of soaps. Currently with a slightly limited inventory, they offer four soaps - peppermint, vetiver (root of a type of grass) and grapefruit, basil-moringa, and turmeric and oat exfoliating bar. Handmade in small batches, the soaps are sensitive skin friendly and natural enough that they're eco-friendly too. Speaking of which, their packaging is also made without plastic. The whole packaging is sustainable as they use recycled paper (even paper tape!), and fabric. Soaps start at INR 250 for 100 grams. They also have an almond, and oat face scrub with Vitamin E, and mustard to naturally exfoliate and brighten your skin available for pre-order. Upon request they even have a couple sugar scrubs for your lips (which you can eat for sure, but is the diabetes worth it?) which they'll include in gift hampers should you want one for yourself or for others. Order on their website or on social media, and you should receive your order in 24-72 hours.
What Could Be Better
They don't have a physical store, automatically increasing their carbon footprint at this stage.
Comments