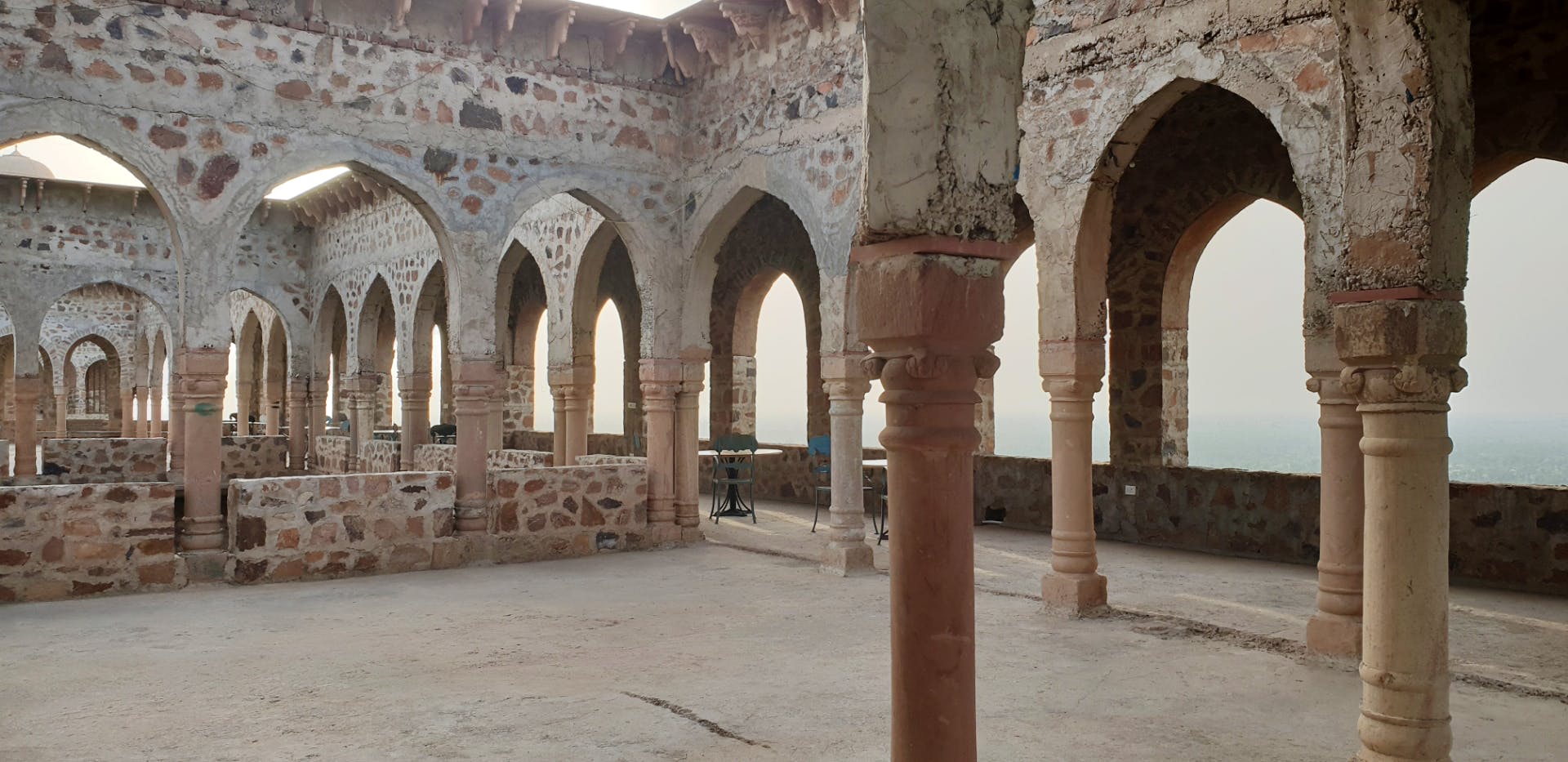 Head To Alwar For A Quick, Memorable Weekend Getaway
What Did I Like?
It was my first visit to the Neemrana Tijara Fort Palace this weekend, after reading about it months ago. The pictures I had seen looked amazing but I was hoping I wouldn't be disappointed. To my surprise, it turned out to be one of the most beautiful places I've ever seen in India. The location of the fort, right on top of a hill is breathtakingly beautiful. It's completely surrounded by mustard fields and is so peaceful that you can even hear a far away tractor running in the fields. Each and every corner has the best view especially the restaurant they serve high tea at, at 5 in the evening. The Tijara spa offers massages if you want one and there's a huge pool, the size of which is inviting enough. They also have beautiful hanging gardens which are very well maintained. We spotted some rare birds and flowers. There's a cultural program from 7 to 8 in the evening which turned out to be quite good as well. The staff is very helpful and the food was great too. In case you didn't know, the rooms at Tijara have been done up by individual artists, each room with a different look and feel. That's besides its own beauty and architecture. It was an absolute treat for someone like me who is a designer by profession and an artist in her free time. The restoration of the property has been done very tastefully. I spent all my time exploring the property, enjoying the view and the peace and quiet. And to think of it, it's only 2 hours away from Gurgaon. A very comfortable drive. I completely recommend it to everyone. As for me, I am definitely going back there. I fell in love with all the corners of the Tijara fort palace, the view, the colours, the silent beauty of its location, the breeze that never stops, the sheer size of the place that welcomes you with open arms. I could just sit there and draw forever! :)
What Could Be Better?
HUGE INSECTS! If the management could do something to control that, it would be great. Also there were a lot of power cuts when we were there. The power back-up needs to be better, especially during summers.
Best To Go With?
Family, Big Group, Bae, and Kids.
Also On Tijara Fort Palace -Neemrana
Comments