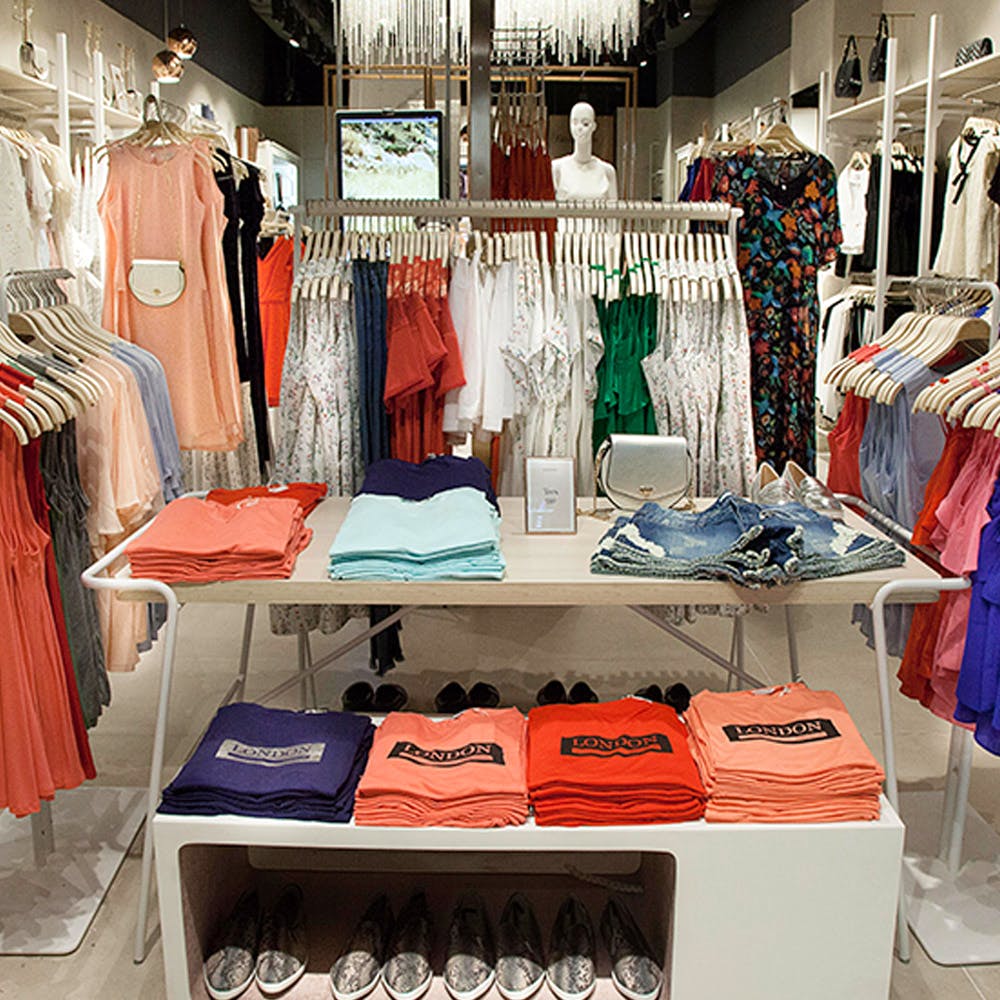 Here's A Woman's Guide To Shopping In Ambience Mall, Vasant Kunj
Ladies, are you heading to the Ambience Mall in Vasant Kunj for a shopping spree? In case you're not sure about which stores to check out, you need to go through our apparel shopping guide.
We went here, did our research, went in and out of numerous stores, and found the best ones for you to shop from! Are some of our favourites, your favourites too?

Ancestry
If you are looking to shop for unique dresses, kurtas, and pants, then Ancestry is the store that you should definitely head to. We were completely stunned with the collection that this place has to offer and that too, with everything in breathable fabric. So, go ahead and gift yourself something.
Andaz
Offering apparel for both men and women, we recommend visiting this store for women's wear though. From easy, breezy kurtas that offer free flowing silhouettes to suit-sets, you'll find a great variety here.
Rangriti
Rangriti is the perfect place to shop from if you are looking to buy kurtas, suit-sets, stoles, and Indie-dresses. The best part is, everything is available at affordable prices and the quality is top-notch. Just in case, you are a college-goer and need to fill up your wardrobe with a lot of ethnic wear, go here.
Cover Story
Located on the ground floor, Cover Story has a lot of good options. From dresses and jumpsuits, to skirts and shorts; you'll mostly find everything here (western-wear). What we also suggest is, that once you are at the store, do not forget to check out their collection of bags (think straw bags, totes, bucket bags).
Indya
From kurtas, tunics, tops, to really pretty co-ord sets; this store will certainly leave you wanting for more. If you are in need for a casual outfit or for festive occasions, this is where you should head to. Let us tell you, they currently have a rakhi sale going on so, make the most of it and drop by?
Zink London
At first, we weren't too sure if we'll find enough for ourselves here. But, trust us, there's a lot. We found really nice tops (think ruffled neck, embroidered collared ones) and bottom-wear (denim culottes, paper bag shorts) here so, we suggest do not miss out on this one.
PS: It's located on the ground floor.
Taneira
If you are someone who is looking to buy handwoven and handcrafted saris, then Taneira is your destination. From linen, tussar, cotton, to georgette, you'll find saris in all kinds of fabrics, and that too pretty ones! We assure you, this store will become one of your favourites.
Only
Wish to stay ahead in your fashion game? Only should be your first choice, ladies! If you want to amp up some of your boring outfits, this brand will cover you. From quirky, printed t-shirts to trendy skirts (think metallic, bright-coloured ones); they've got it all. Head to the mall's first floor and thank us later.
Central
Spread across three floors, the recently-opened Central will cater to all your fashion needs. What's best is that the outlets houses multiple brands under one roof which makes shopping confusing (because well, so many options) but also a lot simpler (no hassle of running around).
Greenways
Also, opened very recently on the ground floor of the mall, as we entered, we were stunned by the collection that the brand had to offer. They have a wide range of saris, each of which, is really pretty. So, just in case, you have a wedding to attend or are looking to fill in your wardrobe with some casual saris, head here.
Project Eve
A store catering exclusively to women, Project Eve has an in-store salon, cafe, personal stylist, along with a curated collection of apparel and more. With a lot of international and national brands that you'll find under one roof; the brand also houses an exclusive collection by designer, Rahul Mishra (exciting much?). What are you waiting for? Shop now!
Frontier Raas
Another good store to visit if you are looking to buy festive wear or wedding-wear. Quite popular among the brides and bridesmaids, Frontier Raas has an amazing collection of lehengas, saris, suit-sets, and much more.
Ritu Kumar
Looking to buy designer-wear for casual outings but also do not want to spend a million bucks? Then, Ritu Kumar is the best option. Of course, not the most affordable but, you can certainly check out its contemporary Indian, and pret collection. They have a lot of prints to choose from and the colour-palette is soothing too!
Comments