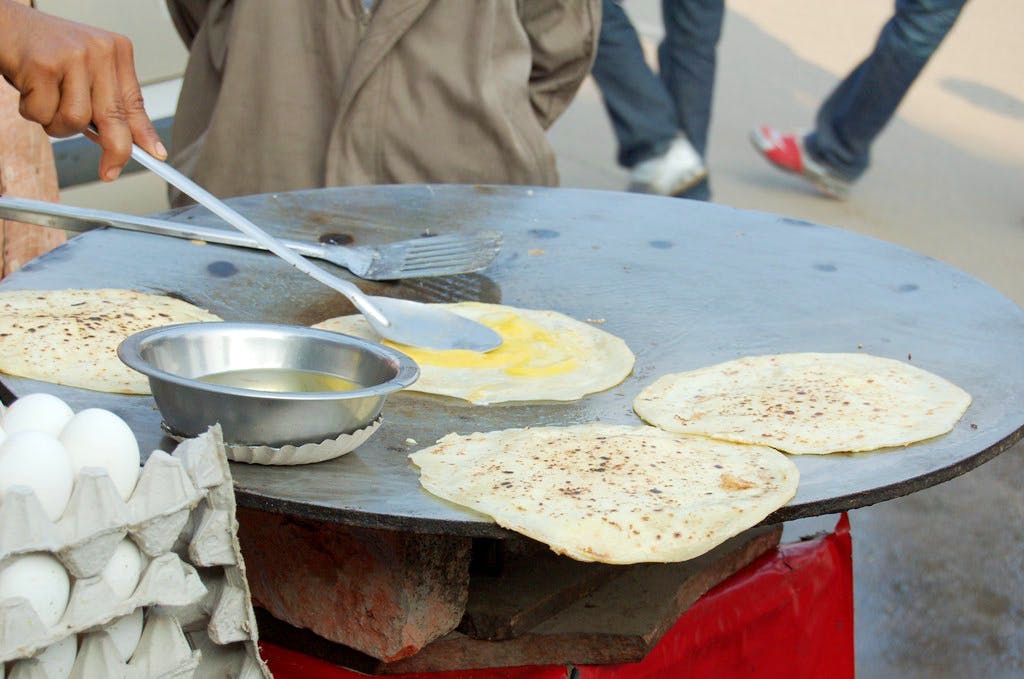 Get G-Town's Best Chicken Tikka Rolls At These 8 Places
Tired of travelling to Delhi for street style chicken tikka rolls? We bring you good news! These places in Gurgaon are serving the best smoked chicken tikka rolls and if you're a roll lover, you're going to be thanking us.
Tunday Kababi
Another famous spot to satisfy those roll and kebab cravings is this small joint in Qutub plaza market that is famous for its rolls and Ulta Tawa Parantha. Claiming to be the original Lucknow's Tunday Kebabi, this place's food definitely has the kind of taste that'll remind you of the perfect and authentic street food you'd find in Lucknow. With delectable chicken tikka tolls to melt-in-the-mouth Galouti kebabs, Tunday has one of the yummiest spreads in Gurgaon.
Ki Hangla
These Kolkata style rolls come with a whole range of both veg and non veg options that will make you forget their Nizami counterpart. Ki Hangla's rolls are a must-try and they've got over 25 varieties you can choose from.
Kabab Roll Café
This joint is open at the Huda City Centre metro station and offers tasty chicken tikka rolls that you can grab on-the-go. Stop by this spot for tandoori chicken tikka wrapped in goodness.
Tandoori KnockOuts
This place has the best marination you'll ever taste on a tandoori dish. Tandoori KnockOuts is the mecca for chicken tikka rolls but they do epic Chicken Malai Tikka, Paneer Malai Tikka and momo too.
Kathi Junction
Kathi Junction is one of Gurgaon's most popular roll places. This place does not have a seating area, but it's one of those joints where you wouldn't mind eating a roll while standing because the food is so worth everything.
Kwaliti
If you're in Galleria, you should not miss out on Kwaliti's delicious rolls. The shop has been one of the favourite spots to eat at in Gurgaon. Their single egg double chicken tikka rolls are to die for!
Khan Chacha
You all must have already heard about Khan Chacha and the legacy that they've carried forward with this outlet in Gurgaon. Within the few days of its opening, Khan Chacha used to be packed and have long waiting lines outside. If that doesn't speak volumes about their signature rolls, we don't know what does.
Tandoor Express
This restaurant does justice to Mughlai and North Indian food in the best of ways. They don't just have really good rolls, but they also serve rajma, butter chicken and dal makhani. I recommend that you go here and try not just their rolls but other snacks too.
Comments