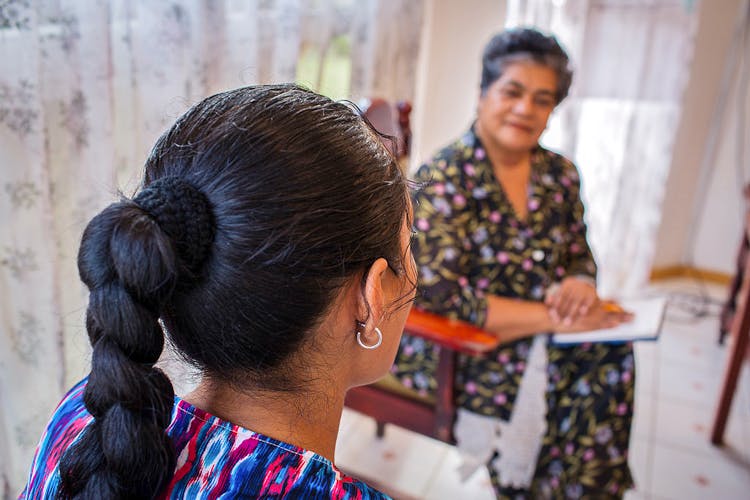 Going Through Rough Times? These 10 Therapists & Organisations Can Help
Mental health and wellness is a very important aspect of a functional lifestyle and being happy every day. We may encounter problems that emerge from stress in general and they might seep in and develop into some unsolvable issues later in life.
That's when we should seek help from professionals who can help us recognise these issues and help us get over them in due time. Here's a list of five psychologists in the city you can head to for counseling (these guys are all tried-and-tested).
PS: The charges per session vary from case to case.
Dr Sujatha D Sharma
Dr Sujata Sharma is a practicing clinical psychologist at Parivartan Centre For Mental health in SDA. She works with young people and parents to help them overcome any stress-related issues they may be facing. She also has a number of programs on television (Doordarshan) focusing on mental health and well-being. If you're having trouble managing your stress or are dealing with depression, you should definitely pay her a visit.
Dr Reena Nath
Having some serious problems with your partner where you think things are beyond repair? Dr. Reena Nath is the right person to go to. Apart from couple's therapy, she's also a family therapist and will help you resolve each and every problem you may face in a familial structure. She has her own clinic in Saket.
Dr Monika Sharma
Dr Monika is a counseling psychologist and a life coach. She focuses on issues such as low confidence, motivation building, mental health, work-life balance and cognitive behavior therapy. She forms an inter-personal relationship with her clients and follows up with them about their wellness every now and then. Her clinic is called Dr Monika Sharma's clinic and is located in Vasant Kunj.
Sanjivini
Sanjinvi is a voluntary non-profit organisation that has been addressing the mental health needs of our community. It provides free and confidential counseling for anyone who is going through mental or emotional distress. Why have we listed them here? More often than not, visiting a good psychologists makes a huge dent on your wallet. Sanjivini offers free counseling for anyone who wants help but can't afford it (you're encouraged to make a donation though). They have an excellent panel of psychologists who are ready to help anyone who seeks it.
Vidyasagar Institute Of Mental Health And Neuro And Allied Sciences
VIMHANS is a multi disciplinary institute that provides specialised mental health counseling and therapy. They have various therapy methods including animal based therapy and art therapy. They also have beds for patients who may need intensive care. For patients going through extreme forms of mental illness, rendering them unemployable in the society, VIMHANS regularly conducts vocational activities for the in house patients to help them learn and practice a skill.
Dr. Sameer Malhotra
He is a clinical psychologist who has an experience of 16 years and practices in Max Hospital, Panchsheel Park and Saket. Some of the issues that he covers are adolescent issues, stress management, family counseling, depression etc. He is a humble person who will give you a safe environment to talk about whatever is bothering you so that you are able to go through catharsis.
Sanchita Mental Health Foundation
SMHF was opened with a goal to remove the stigma that mental health patients have to face. They provide a day care centre where people can come for therapy sessions. The foundation takes care of the needs of these people through therapy, counseling and other activities. They also work with people above the age of 14 on a weekly basis who are going through stress and are unable to manage it.
Dr Akshay Kumar
Dr Akshay works in Artemis Hospital, Gurgaon and is a visiting faculty in IIIT Delhi. He is one of the first psychologists to bring positive psychology therapy to India. He works with a range of psychological disorders such as Depression, OCD, Schizophrenia, Psychosis etc. He combines various therapies such as Cognitive Behavioral Therapy, Clinical Hypnosis and Psychometric Assessments to provide the most effective treatment possible.
Dr Jyoti Kapoor
She works at Paras Hospital in Gurgaon and has her own private clinic - Mansthali. Her areas of specialisation are personality disorders, adolescent adjustments, depression, anxiety, phobia and more. She listens to the problems of her patients without any judgement and then counsels them.
Dr Shelja Sen
Dr Sen is an expert child and adolescent psychologist and family therapist. She is also an acclaimed author. She is the co-founder of Children First, an institute that takes care of the mental health for children and adolescents. She engages with collaborative practices that upholds the dignity of the person and works towards fighting the myth that younger people cannot suffer from mental health issues. There are two centres of Children First - Safdarjung Enclave and DLF Phase 1 Gurgaon.
Ask Surabhi a question