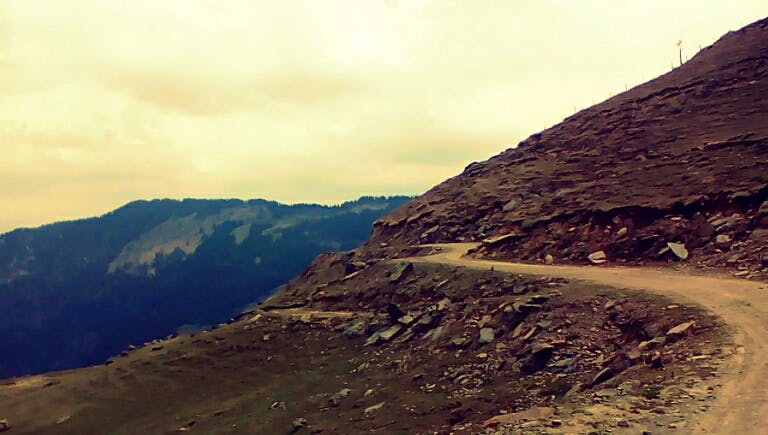 Weekend Goals: Plan A Roadtrip To Parashar Lake With Your Friends
What Makes It Awesome
Parashar Lake is located around a town named Mandi which is a less known district in Himachal Pradesh. As per the locals, the name Mandi which actually means a market or bazaar in Hindi was derived as it was the main trade center under the king's rule. The city welcomes you with a cold breeze accompanied with the calm babble of the Beas river. The civilization has a pleasant outlook over the Himalayan range. After living in a concrete jungle for such a long time, the exposure was indeed refreshing.
What's My Pro Tip?
Due to its well connected from roads, one can easily reach the city as from Delhi, it is approximately a 10-hour to 12-hour journey. Take the highway as the site seeing are worth it. You can also enjoy a hot cup of tea at the small roadside stalls on your way. With the view of beautiful snow covered mountains chasing you all the way, one can feel pretty relaxed just by a glimpse of it. Well, there are plenty of hotels around the corner. You can choose one according to your budget. However, as I am always low on my budget I decided to stay in a gurudwara - also known as Gurudwara Shri Guru Gobind Singh Ji Sahib. It is located at about half-a-km outside the city on the Kullu-Manali highway. I consider this one of my best decisions ever made while travelling. A night will cost you around just INR 100 to INR 200. Moreover, you can savour the taste of langar as well as get the divine pleasure of serving.
Anything Else?
The place is dedicated to Parashar sage. I left early morning from Rewalsar in order to reach Mandi first. But the trip was worth it as I was gifted with some beautiful shots. From Mandi, you can hardly get a bus to Parashar lake. Either you take your own vehicle or hire a taxi that can charge as much as INR 2,000 to INR 3,000. However, I managed to get a lift till their by two guys heading there. The route will take you into a dense forest of Deodar that is accompanied with frequent water crossings. The road is rough indeed but what you experience on the top is worth it. In addition to that, the three-story pagoda shaped wooden temple is said to be constructed in the 13th century and held sacred to Rishi Parashar. The beautiful lake with unmeasured depth with small landmass floating over it. Finally, it was time for me to bid a farewell to this spot. I wish to come here again. I realised that Himachal Pradesh is full of natural surprises as it hides some of the best traveller's secrets.
Comments