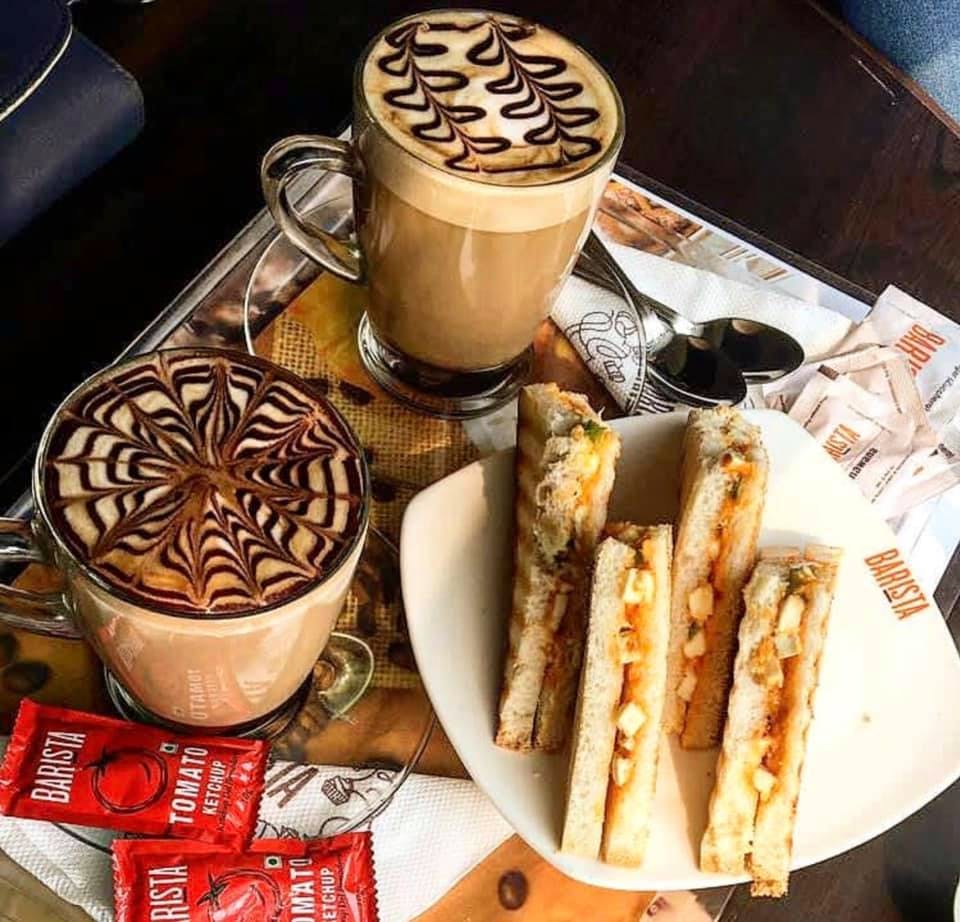 Need To Catch Up With A Friend? Check Out These Coffee Shops In CP
A coffee a day keeps the blues away. No matter how our day is going, we can always rely on coffee to make it better. Coffee shops also make for great hangout spots or for a date with bae.
Here are 10 places in and around CP where you can get coffee and make your day so much better.

Starbucks
Starbucks keeps coming up with innovative and cool coffee and tea drinks and it is always refreshing to visit Starbucks on any occasion because of the divine coffee aroma you get here. If you are a coffee junkie and a workaholic at the same time, grab a spot at Starbucks for free wifi and a grande size cup of coffee or tea.
Indian Coffee House
Indian Coffee House has been a timeless legacy for cheap coffee, pakoda plates, and endless conversations. Even if they don't have the charm that they used to back in the day, it still calls for at least one visit to the place.
Cinnabon
Enter their store and you are greeted with a wonderful smell of cinnamon, chocolate and coffee. They do amazing cinnamon rolls and pretzels that will leave you wanting for more. A cup of coffee with freshly baked cinnamon rolls is the perfect combination.
Cha Bar
Located within the Oxford bookstore, it is the kind of place where you can go for a solo date. While it has Chinese and fruit teas, it also has French style coffee which you can enjoy with their sandwiches, pasta, pies and more.
Saravana Bhawan
After a fun but tiring day of retail therapy in CP, head to Saravana Bhawan for some comfort South Indian food. You cannot leave without trying their famous filter coffee. They can also make Jain variants of the food items and have fresh fruit juices to offer.
Brioche Dorée
It is a French cafe and bakery located in the outer circle in CP. They have a range of items from croissant to quiche croffin, all of which, will bring Paris a little closer to you. If you are not in the mood for something sweet, they have sandwiches, salads and pizzas to choose from.
Barista
They always have a warm and welcoming smell of coffee whenever you enter their cafe. They have an extensive range of coffees and snacks to choose from. Once you enter, you will probably not wanna leave, especially if it is cold outside.
Cottage Café By Smoothie Valley
The amazing thing about this cute little joint is that you can be very creative with your dishes as you have the option to mix and match their flavors to create something absolutely new. They even have vegan options for coffee and healthier options for subs and burgers.
The Art House Bar N Cafe
If you want to have more than just snacks and go for a proper meal instead, go to Art House for an amazing time with your friends or family. They also have a range of exotic coffee options to choose from.
Ask Surabhi a question