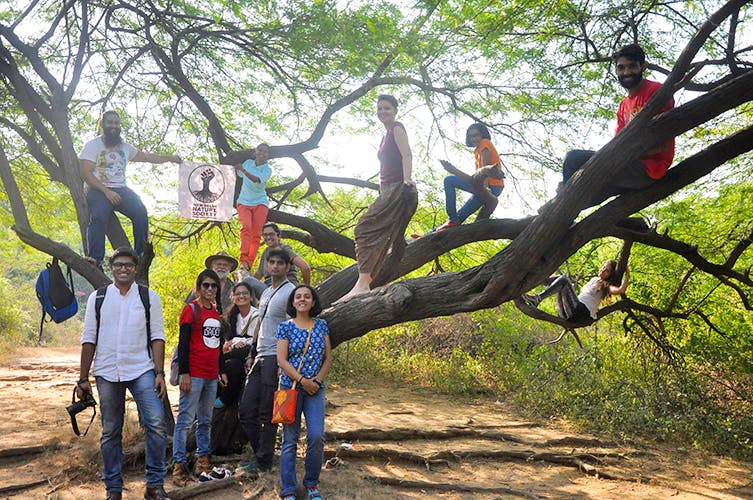 Explore Nature In & Around Delhi With NDNS
Shortcut
New Delhi Nature Society, true messiahs of Mother Nature, work in and around Delhi bringing nature close to you by organising fun filled nature-based activities for kids and young people.
Meet The Man
The brainchild behind this initiative is Verhaen Khanna, a nature enthusiast who thinks of really cool innovative ways to connect with the outdoors. Be it basking in the sun in an unknown remote location somewhere around Delhi or keeping the childhood love of climbing trees intact, this guy has it all figured out!
For ex, Verhaen took a bunch of people slightly outside Delhi recently to discover pristine virgin water bodies no one has ever seen before. Now, isn't that something!
Let's All Climb Trees!
NDNS engages in a lot of funky outdoorsy stuff! There are a bunch of activities you can do and places you can explore every weekend. Tree climbing is an awesome activity NDNS organises in local parks around Delhi.
Other activities include exploring green zones and learning more about their eco-systems, coconut awareness posters and much more. To get involved in these super energetic and educational activities contact Verhaen through NDNS's Facebook page.
So We're Saying...
Get out of the house, go explore some green spaces and enjoy the magical gifts nature has to offer!
Also On New Delhi Nature Society
Comments