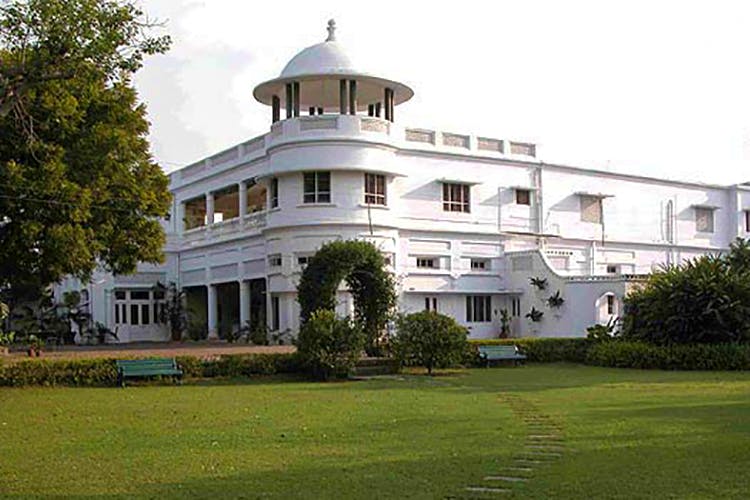 Fort Unchagaon Is Perfect For A Weekend Of Old-World Charm
Shortcut
Soak in the idyllic countryside while also indulging in some good old fashioned pampering at Fort Unchagaon, an elegant and stately 18th century fort palace situated at a convenient 120 kms from the capital.
Classic Never Goes Out Of Style
The erstwhile property of the aristocrats of the region, this 200-year-old manor has been tastefully restored, without tampering with the very vintage vibe the place immediately exudes.
Lovers of the Raj will revel in a collection of fine trophies, fierce mountings of proud conquests from jungle exploits and the most exquisite collection of antique cameras. Walk in and out of the study, the living room and a very cosy den to find more evidence of a life well led, and family portraits for every occasion in life.
The classic courtyard, gorgeous terraces and a turret with a bird's eye view of the property add to the stately aura.
All The Good Things
The old-fashioned charm doesn't take away from the need for material comforts that one might yearn for after a slightly weary trip. Service is efficient and intuitive and meals served at the outhouse armoury dining hall are hearty, homely and very delish.
A memorable mutton curry desi style, vermicelli kheer studded with raisins and poppy seeds and most comforting bowl of vegetable upma are some of the palate pleasing moments that we make mental notes to come back for.
Get Your Hands Dirty
Life isn't all roses and champagne though- prepare to engage with the 'real' world at Unchagaon, and venture out into a chaotic village bustling with life for a more rustic ride, quite literally, on a bullock cart. This is more fun than we imagined, and includes pit stops at the local farmer's market, a traditional sugarcane to jaggery production unit and a family run pottery set-up.
Jump into all the action, sample a piece of fresh 'gur', admire the deftness and precision of the young girl who creates mud marvels, and breathe in nature as you go past fields of just harvested corn, about to arrive sesame and spinach, and expansive mango grooves.
There's More
All the action in the fields makes city boys and girls a bit squeamish, so cool off at the private pool located in a verdant part of the property, or like us, just retire for a few intense matches of carrom or chess as you watch the sun set on a splendid day.
There's also cricket, horse riding and boating.
Also On The Fort Unchagaon By Aspen
Comments