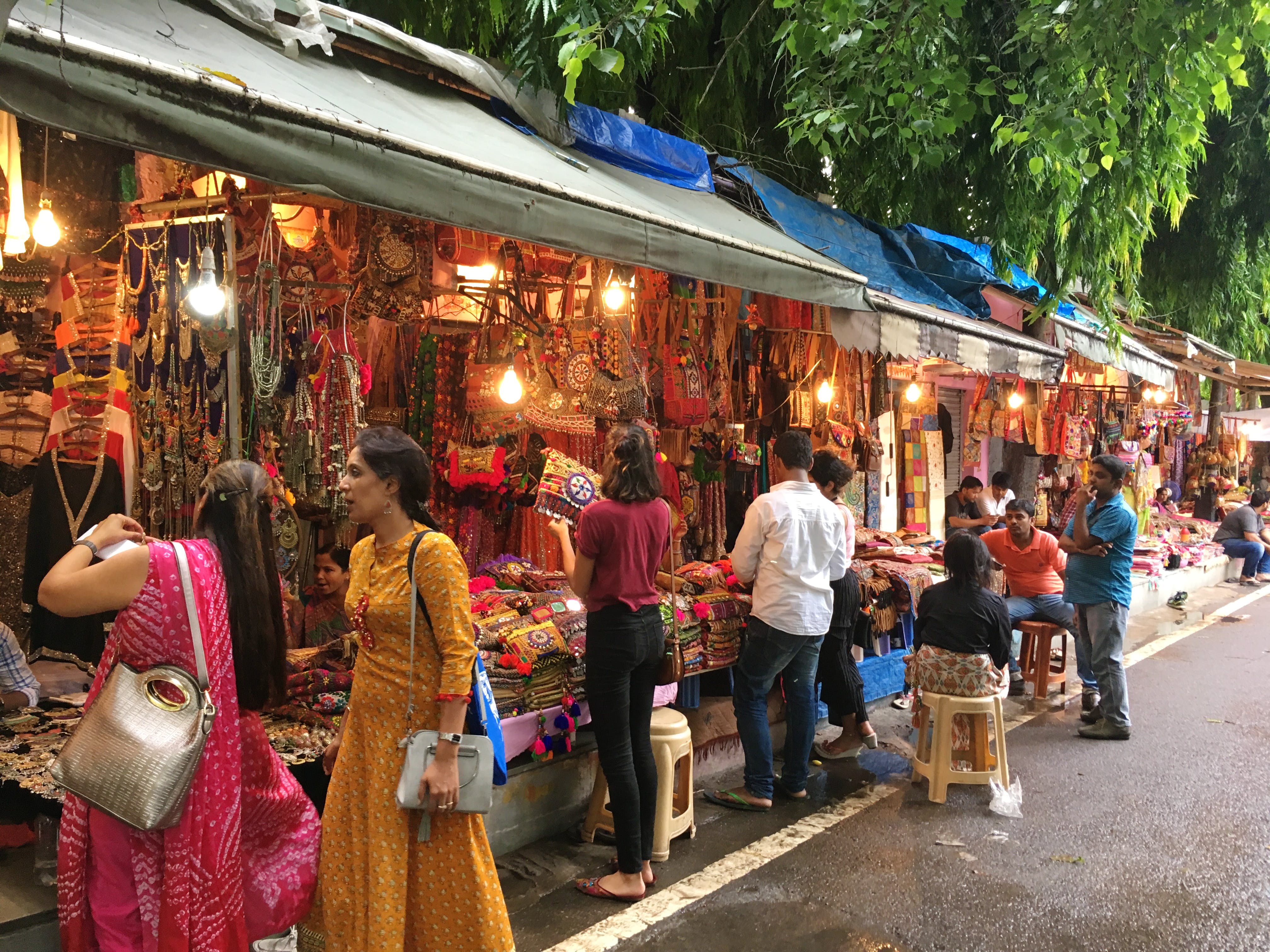 Silver Jewellery, Bags & More: Here's Our Guide To Street Shopping In Janpath Market
Janpath is an incredibly eclectic market where you're bound to find something interesting (even if you're barely even looking). From the Tibetan Market and the Gujarati Market, to the fancy stores and the flea market, here is what you'll find in this awesome market.
Tibetan Market
Recommended For: Knockoff and silver jewellery, precious and semi-precious stones, all sorts of glass, wooden and plastic beads, statues of all forms and sizes, and Tibetan Thangka paintings of gods and goddesses. If you have enough patience and dedication to dig through the piles, you're more than likely to find an antique bracelet, cool trinkets, or a painting that speaks to your soul.
Don't miss: Tribal Arts (Shop no. 22), Tibetan Arts (Shop no.17)

Find out more about this market here.
Gujarati Market
Recommended For: Gujarati craftsmen and women selling brightly coloured bags, pillowcases, bed sheets, umbrellas, kurtas and shirts embroidered with mirrors and even more colour. There are some Afghani earrings and rings to look forward to as well!
Take note, the market is in a lane right next to the metro station. There's an entire video of this market here.
Main Market
Recommended For: Colourful, Indian contemporary fashion, junk jewellery and tons of handicrafts. The products here are slightly costly but it's more reliable too.
Don't miss: Leather Smith (Shop No. 79) for great leather products like wallets and bags starting at INR 900; Sat Pal & Co (Shop No. 75) for sarees and shawls starting at INR 700; Tantra (Shop No. 71) for funky tees starting at INR 300; Metro Poles Footwear (Shop No. 62) for juttis and kohlapuris starting at INR 400.
Street Market
Recommended For: The Janpath Street Market is reminiscent of Sarojini, but here, you're more likely to find slightly more on-point, trendier clothes; from beautiful flowy pants and dark glasses to denim shirts and jumpsuits to sailor-print sneakers.
You've got to bring your best bargaining game here.

Comments