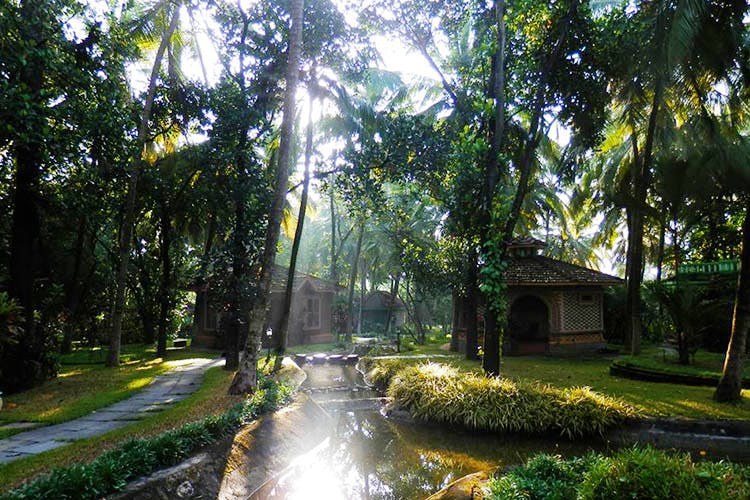 Fly Down South To Kairali For Some Solo Pampering & De-Stressing
Shortcut
Nestled in a quaint part of the Palakkad district, Kairali comes across as a nature haven for those seeking a holistic wellness experience combining both spiritual and physical well being.
How Was Your Experience?
A short two night, three day stay introduced me to a healthier way of living at this residential retreat. From morning yoga classes and specialised Ayurveda treatments to a fully-functional swimming pool and tennis court, guests here have a range of activities to suit their needs. And, if you are want an extra dose of the quiet, you can opt for a short walking tour of the curated ayurveda garden. However, the treatments and food, both inspired by Ayurveda take the prize, for being the highlight of the entire experience.
What We Loved
The Sadhya, a typical Kerala thali which is served once a week that includes local dishes served on a banana leaf-true to authentic Malabar experience. And, its freshly prepared form scratch by their in-house chef.
So, We're Saying...
Highly recommend for everyone who is looking for a little break to detox and reboot their lifestyle.
#LBBTip
If you do visit Palakkad, take a quick trip to the village to pack some banana and jackfruit chips for your journey back home!
Comments