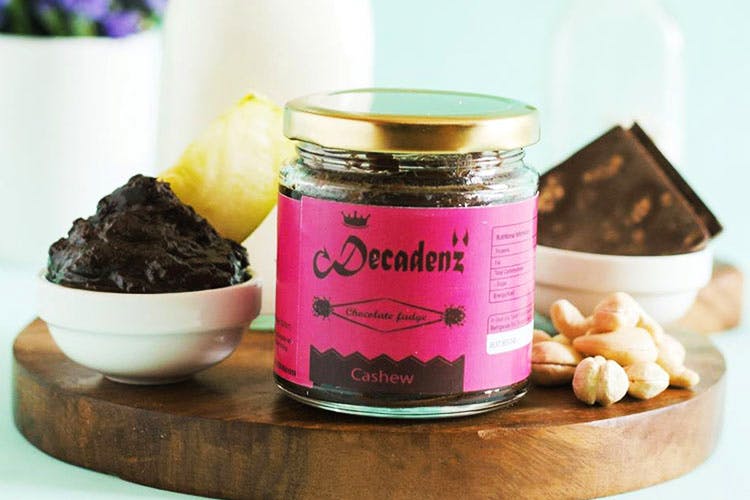 Make Your Own Sundae With These Jars Of Gooey Chocolate Fudge
Shortcut
Have you ever had a chocolate you didn't like? It's possible, but how about one, you liked so much that you couldn't stop having it, thinking about it and telling everyone about it? That pretty much sums up our experience with Decadenz!
Sin In A Jar
Decadenz doesn't do the usual chocolate bars and truffles – they make fudge that's rich, indulgent and ridiculously good. Decadenz Fudge in jars come in a variety of flavours like Oreo, almond, peanut butter, walnut and cashew. Our favourites were the Warm Walnut and Oreo, but feel free to sample all of them to pick your own!
They use the finest quality ingredients and that's evident in every bite. Each variant has been packed into colorful and quirky cups and jars that can be used and reused, as well as gifted. You can have the fudge straight from the jar or pair it with milk as a mixer, bread as a spread and ice cream as a topping!
So, We're Saying...
Order online or check out cafes and stores for Decadenz Fudge jars; they are also available in shots as a pack, which is the ideal gift for chocolate lovers.
As of now they're available at Engrave, Qtrove, Flaming-Go Company and Morellos.
More Information
Decadenz
Nearest Metro Station: HUDA CITY CENTRE
Comments