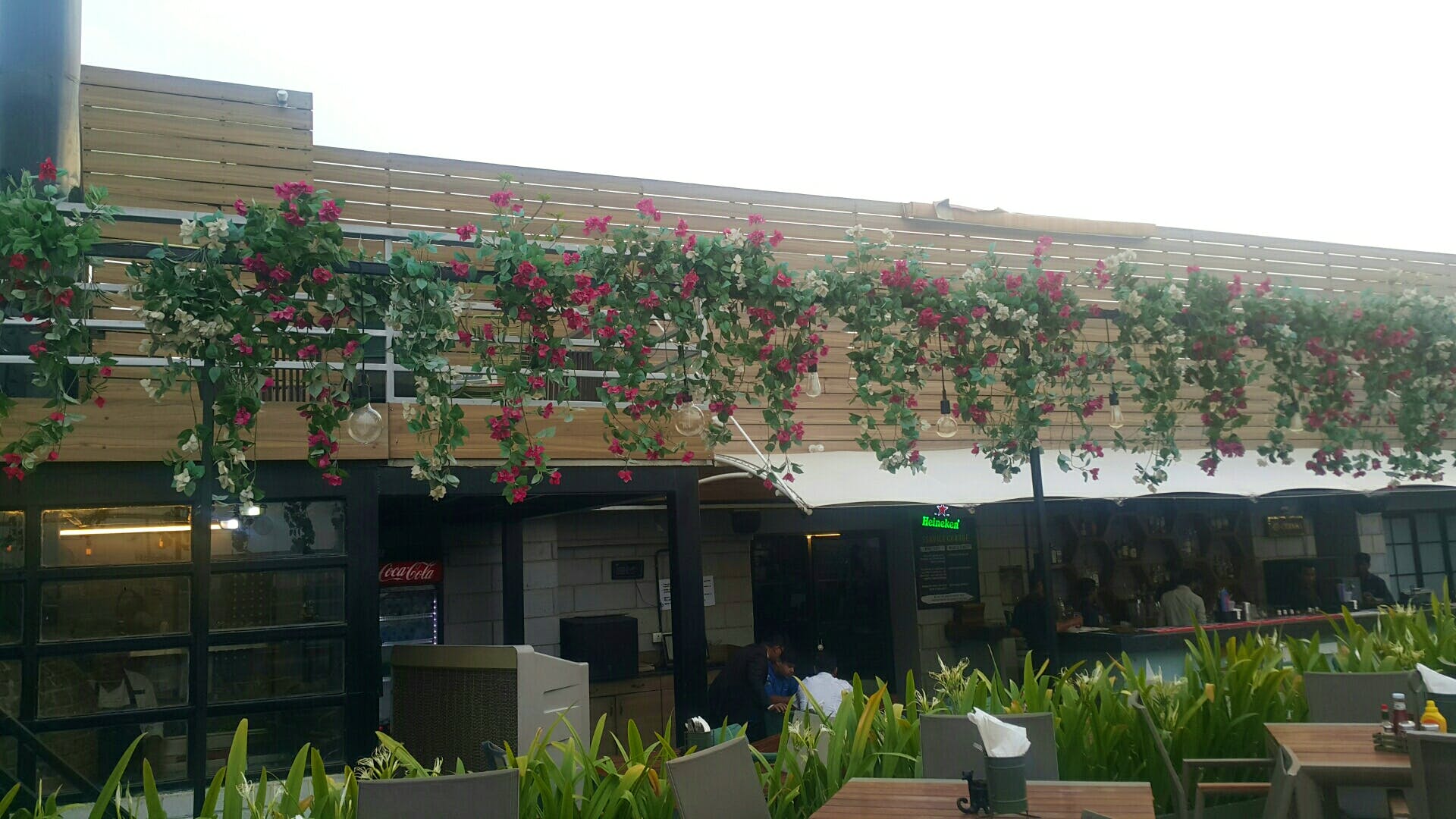 Nearest Metro Station:

IFFCO CHOWK
Molecule Is One Delightful Open-Air Bar In Sector 29 That You Must Visit
What Makes It Awesome
We chanced upon this place on a surprisingly wet and breezy June evening. Sector 29 is full of options, and it's a bit difficult to decide where one should go. We were in the mood for pub-hopping, but once we got here, we didn't want to leave. The ambience is top-notch. The terrace is where the real fun is- it's beautifully decorated, spacious, and offers a good view of the surroundings. Make sure you get a nice spot! The waiters are friendly and the food is delectable. It's a great spot for when the weather is playing nice and is ideal for long, meandering conversations.
What Could Be Better?
They only start serving at the terrace after 6.30pm. So that's a bit of a bummer, especially if you arrive early and want to just hang out for a few hours.
What's My Pro Tip?
Because a part of Molecule is open air, keep in mind there's a possibility of cigarette smoke coming your way if there are smokers around. Choose their indoor seating if you absolutely can't stand it. Or if you come visiting on a day that isn't busy, you should be able to pick a spot far away from the smoke. It's not a problem, however. There's plenty of seating area on the terrace.
Anything Else?
If the weather gods are smiling down on you, a ton of selfies will be in order. So put on your best face if you're visiting with friends or your bae.
Comments
Nearest Metro Station:

IFFCO CHOWK