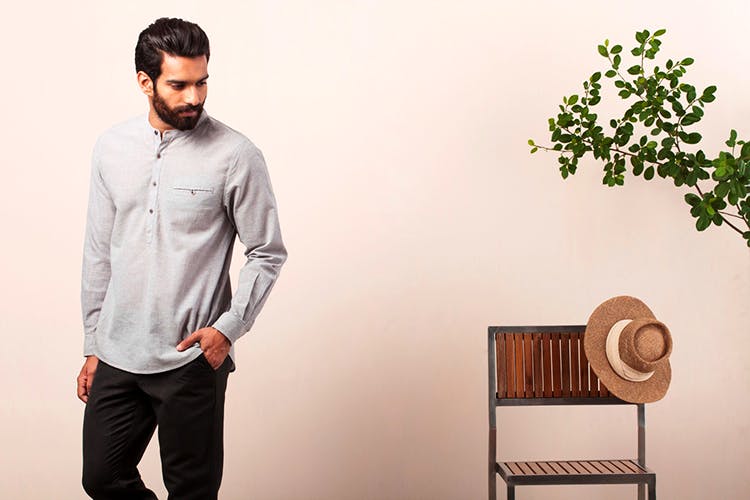 Nicobar's Menswear Collection Brings Relaxed Kurtas & Shirts
The Scoop
Nicobar recently showcased its entire home décor, clothing, and travel accessories collection at a pop-up exhibition. While we still wait for the store to finally make its way to the city, they're here to tease us with their summer capsule collection for men!
While the collection is not big on variety, each piece is clean, classy, and very wearable.
The Style
The focus of the collection are the three F's—fit, form, and fabric. Natural, breathable fabric has been used to make comfortable pieces of clothing that are perfect for the stifling hot Delhi summers. Free of busy prints and textures, some of the pieces have printed cuffs that lend a contemporary look.
From work to evening to weekend brunches, the kurtas, shirts, and trousers in this collection can work anywhere.
What We Love
We love that the shirts come with Nehru collars instead of regular collars—this gives the pieces a look that's fresh and instantly Indian. We are especially biased to their all white Nawab Shirt and Chandni Chowk Kurta—both of which are classic pieces that will never go out of style and can make even the laziest and unkempt of boys look like well-groomed gentlemen.
Who Is It For?
Guys who are sick of wearing shirts from the same brands they're always buying from. These shirts are especially good for those guys who need formal wear that doesn't make them look too stuck up.
Where: Shop online here
More Information
Nicobar
Nearest Metro Station: JLN STADIUM
Comments