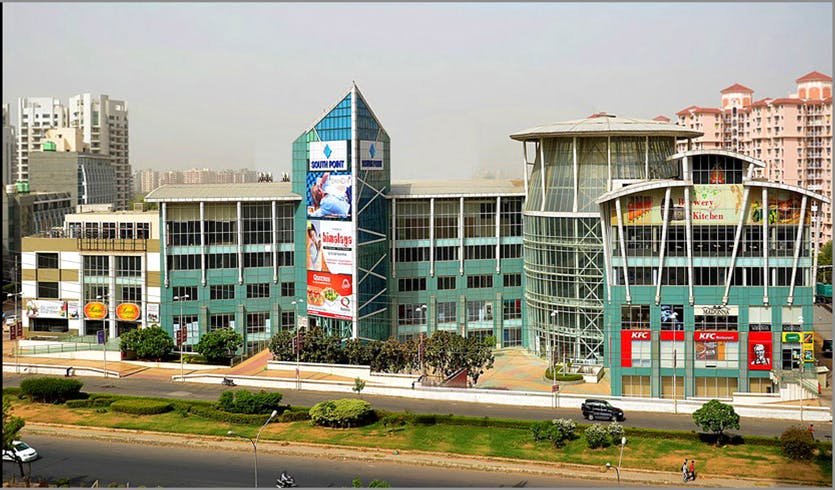 Go On A Shopping Spree With Our South Point Mall Guide
The South Point mall is one of the best places to shop from on Golf Course road. From a bunch of apparel and footwear stores to home decor and furnishing, they have it all.
The massive Le Marche store and Fantom Brewery might have caught your eye in past, but South Point offers a lot more too.
The Wishing Chair
Located on the lower ground floor, The Wishing Chair has the best of gifting and decor options. Their super adorable store is full of colourful home decor products like wall hangings, vases, planters and candle stands. My favourite were their scented candles and their table and serveware.
They also have a really cool website, so don't shy away from buying online.
One Friday
If you're looking for kids' wear, you'll love One Friday. The store has a wide range of apparel for boys and girls. One Friday's range of casual wear is really cool ( 90's kids can NOT relate) and even more awesome is their range of formal wear. They have really cute and classy jacket and shirt sets for both boys and girls.
Atelier Kabana
The Atelier Kabana has one of the nicest selections of cushion covers as well as a collection of bed sets, table linen and curtains. The store has a multitude of options - everything from embroidery to pale gold threadwork. They stock everything from lamps to chairs to cushion covers, bed sheets and other knick-knacks.
Vanilla Moon
At the very cool Vanilla Moon shoe store, you can expect chic and trendy women's footwear with pretty detailed embroidery. They've got moccasins, oxfords, ankle boots, sneakers and a bunch of other footwear options as well.
Mr. Fobu
Whether it's board games, building games or crafting activities, Mr. Fobu has the largest selection of kid's toys, gifts and activities to choose from. The games, gifts and toys are available in all budgets because of the variety, so you're sure to find something for every age group. They also have an extensive stock of school bags with characters and icons (depending on what the kids are into these days), with water bottles to match.

United Colors Of Benetton
The very famous UCB store has the perfect collection to give your wardrobe a fresh look. If you're looking for comfortable casual tees, you will love this store. The store caters to both men and women and stocks a great range of solid tees and t-shirts. They also have a few accessories like hats and belts at the store.
Uptown Galeria
The Uptown Galeria store is loaded with ethnic wear and western wear for women. The kurtas are priced decently and the range is perfect for office wear. They also have gowns, indo-western kurtas, and suit sets in subtle shades and calm soothing colours.
Arrow
At the South Point mall, you'll also find classic brands like Arrow. The Arrow store stocks some really comfortable and good quality apparel for men. If you're looking to buy or gift, I recommend you drop by the store as they have a wide range of men's shirts from solid colored to checkered casual ones. They're all priced decently and you can also shop from them online.
Golden Touch
The Golden Touch is a one of a kind home decor store. All of their decor pieces are golden/silver and are packaged carefully inside a glass frame. If you're attending a fancy event and have to show up with something 'suitable', then I strongly recommend you shop from here.
Kargha
Kargha is a home furnishing store in South Point Mall. They've got everything from bed linens to stunning cushion covers to make your home look like it's right out of a decor magazine.
Adidas
South Point mall also has an Adidas store to cater to all your active wear and sports wear needs. Their collection is fresh and stocks tops, leggings and performance wear for both men and women.
The store doesn't have a lot of options for kids.
Comments