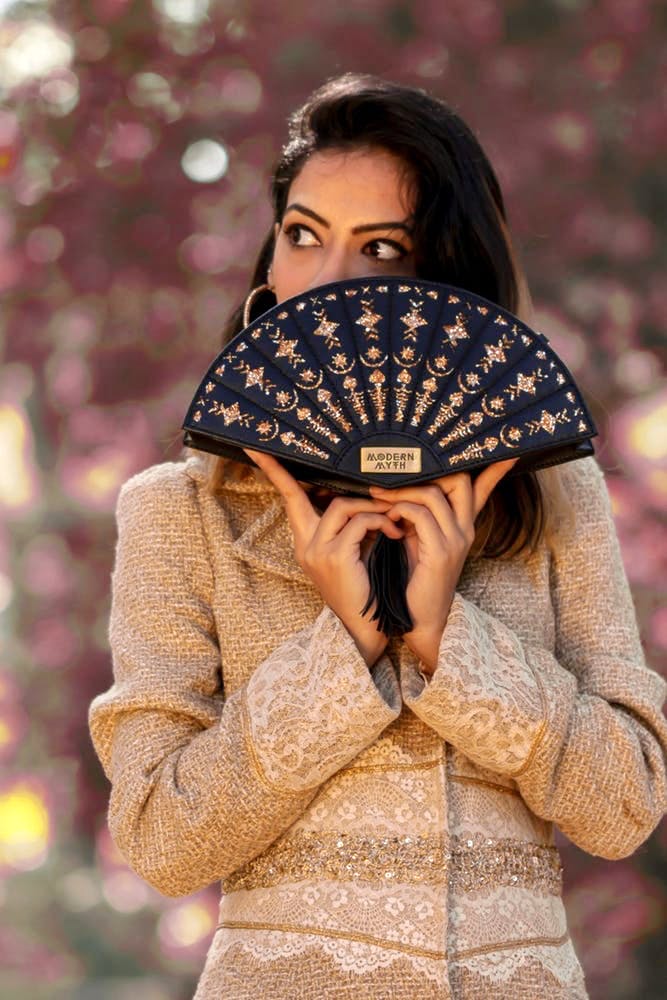 Not Your Ordinary Bags: 8 Styles You Won't Find Anywhere Else
Tired of lugging around your same-old, basic bags everyday? Looking for some major style-inspo to knock on your door? Get ready to be spoilt by choice, because we found you 10 fresh styles at great prices.
Handcrafted Floral Embroidery Cross-Body
If you're digging all things floral this summer, don't miss this stunning hand-embroidered crossbody. It's made by Dhaaga Handcrafts, a new up & coming brand that's known for their unique eco-friendly collection.
Kilim Patch Fanny Pack
We know you've been spotting fanny packs all over town, but you won't find Boriya Basta's unique, hand-crafted version anywhere else. It's got that boho vibe (hello Coachella!), super lightweight, highly practical and allows you to be hands-free.
Jacquard Dual Utility Pocket Tote
Major arm candy, right here! This funky tote bag featuring a jacquard print is an LBB user favourite. It's super spacious, on trend, and works both as a tote and a backpack.
Floral Embroidered Drawstring Bag with Pouch
Wanna add a little sketch(y) to your look? This handcrafted floral bag's big enough to fit your whole life, AND it comes with a super cute pouch. Best part? The shape is UNMISSABLE in a crowd.
Interwoven Kauna Grass Cross-Body
Sustainable is the new fashionable? We feel you. We can't stop obsessing over Ziveli's eco-friendly bags. They use vegan leather or kauna grass to create trendy styles that'll make you stand out.
Cut-Out Bucket Bag
This unconventional vegan leather bag from Mioborsa's super cool collection has gained 'It bag' status this summer. Spacious, versatile and durable - this one is unmatched. It also comes in a classic tan and white.
Block Printed Box-Shaped Crossbody
This box-shaped cross body is made with genuine leather, and is surprisingly affordable as well. The style's so fresh AND allows you to throw in all your essentials - chapstick? wallet? keys? Done. We can't wait for you to rock it and make heads turn every. single. time.

Cut-Out Detail Fan Bag
We're majorly fan-girling over this fan-shaped bag (pun-intended) by Modern Myth. It's handcrafted with cruelty-free vegan leather and has that vintage appeal. You can literally pair this bag with a basic tee and denim jeans, and it'll still have you looking like a fashionista.
Comments