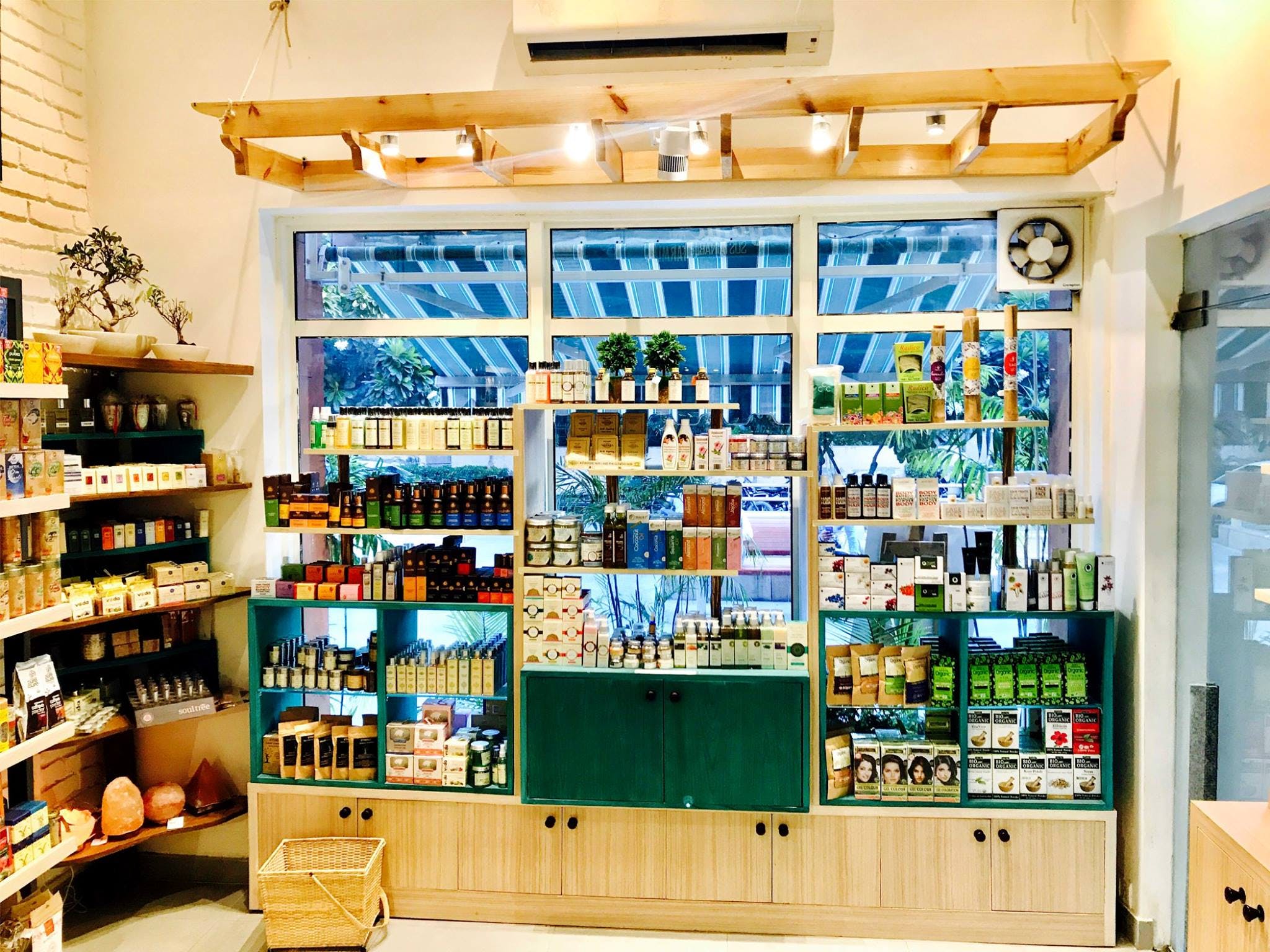 Ditch Those Chemicals: Buy All Things Organic At These 13 Stores
If you're worried about the chemicals you consume on a daily basis and are on the hunt for nice organic stores in Delhi, here's a list of some of the good ones.
PS: In case you're pressed for time, check out our list of online organic stores that'll deliver stuff home.
Roots Organic Lifestyle Store
Recommended For: Organic brands such as Conscious Foods, C Green, Down to Earth and Neev, to name a few. We recommend their range of superfoods such as chia seeds, liquid amninos, Japanese kombu and cold pressed oils.
Kaberi's Nest
Recommended For: Kid's candies, skincare, and ample food, snack and condiment options. It's a multi-product store with amazing variety. Try their organic upma, Wasabi poha and green coffee too.

The Goodness Store
Recommended For: Like the two stores mentioned above, The Goodness Store's variety is also something we really love, especially for vegan, gluten-free and cruelty-free products. They're Gurgaon-based, and deliver home too (Just in case you don't have the time to go and shop for yourself).

Nature's SouI
Recommended For: They have some of our favourite organic and independent brands, including Sleepy Owl coffee, Earth Loaf chocolates, Nourish Organic snacks, Butternut Co peanut butter, and Cambay Tiger's meats/poultry/seafood and more.
The Altitude Store
Recommended For: Their range of bakery goods which includes treats like Red Rice Pumpkin Seed Cookies, Foxtail Millets Honey Cardamom Cookies and white bread rolls. They also offer organic preserves, dairy products and meat & poultry items.

Live Organic
Recommended For: Beetroot pasta, So-lite Tofu, Almond butter, fresh vow milk butter - these are some of the products we can't wait to get our hands on. They've got a good range of groceries, bread and dairy, snacks, seeds, nuts, meat and gluten-free items.
Swadeshi Organic
Recommended For: Apart from grocery and personal care, they're a great option to check out for baby care and ayurvedic nutrition tablets, herbs and juices.
Navdanya
Recommended For: Lentils, flour, ragi, makki, whole wheat and oils. They stock pickles and other products on a seasonal basis. We recommend natural gur and amaranth breakfast cereal.
Jaivik Haat
Recommended For: Fair trade and free range daily groceries, tea and coffee, cosmetics and detergents. We recommend this store's echinacea herbal infusion tea, wildflower honey and stevia powder.
NBLC Organic Health Store
Recommended For: Products for diabetics, weight loss, and detoxification, as well as hair and skin products. You can even try their dandelion roots, goji berries, herbs, essential oils, gluten-free products and more.

Earth Organic
Recommended For: Organic fruits and vegetables, groceries, dairy and other organic snacking products. Their store is in GK but you can even order if you're living in South Delhi.
iOrganic
Recommended For: Farm fresh, naturally-produced cow milk in highly sterilised glass bottles. The milk is free from antibiotics or pesticides and has a rich, creamy taste. You can also order their Vedic Desi Cow Ghee, cold-pressed oils and Himalayan Honey.

Delhi Organic Farmers' Market
Recommended For: Organically-produced fruits and veggies sold by the farmers directly to customers.
Comments