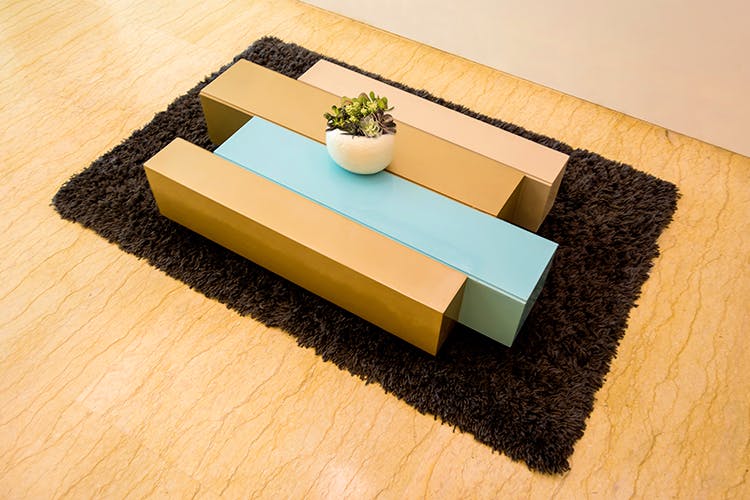 Project Wood Is Making Our Furniture Dreams Come True
Shortcut
Projectwood.in is the brainchild of an architect and puts the art back in architecture, with a range of contemporary and very classic home décor offerings.
Keeping It Classic
Clean, sharp lines are the defining elements of a large part of the collection, and we notice pieces that are very modern yet exude a timeless elegance. There are large statement pieces, like the High Life- which is tailor made for intimate and sophisticated dining, or the Cart-o-Bar, a very trendy take on a bar trolley, done in mango wood and perfect for showing off all that fancy liquor you have locked up in your cellar.
We also love some of the smaller stuff- the Trio is a clever teak offering that is designed to add a spot of green to your living spaces, and would work just as wonderfully to showcase spoils from your travels, near and far.
Pretty Patterns
Some of us like it simple, and if subtle is what makes you swoon, then Project Wood can serve up a fine selection of understated pieces for both indoors and outdoors and help add a very modern vibe to your abode. The Hexagon tables are a fine example of this, and the fact that we see them being so useful for all those odds and ends that need holding adds to our joy. There is also something very chic about the Groovy Grooves. Perfect for formal living rooms, this has solid teak legs and fluted drawer front.  
So, We're Saying...
Don't go with the usual run of the mill offerings, and scoop up a very trendy piece of living space art. Or better still, get inspired and get something timeless created, which has your unique stamp on it.
Find out more here.
Comments