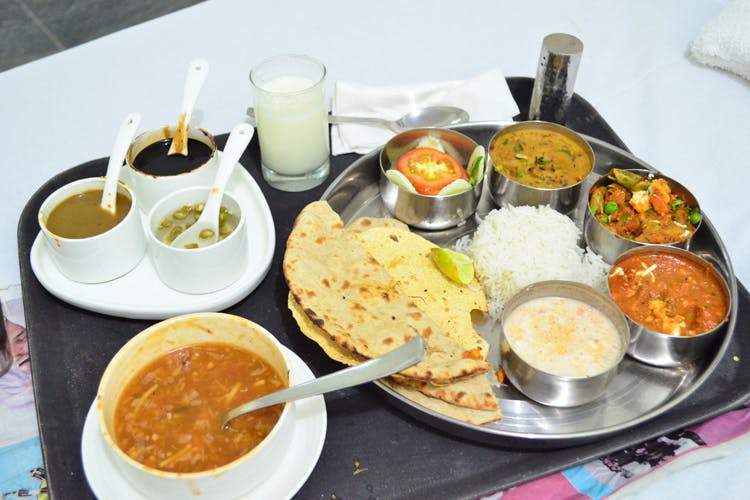 If You Still Haven't, Try The Dosa & Thali At Neelgiri's
Shortcut
Located in the Mayur Vihar Phase 1 market, Neelgiri's is one of the oldest restaurant in the areas, serving delicious dosas and north Indian thalis. If you're generally fussy about the way the sambhar tastes and like your dosas crisp, leave everything and head to this eatery right away.
Low On Price, High On Quality
If you're on a budget and want to sample some wholesome, lip-smacking fare, Neelgiri's should be on your go-to list—a masala dosa will set you back by a mere INR 100.
Neelgiri's is always crowded regardless of what time of the day it is, but you will almost always end up finding a table in less than five minutes. Resembling an office canteen, this place gives off some serious mess vibes, which adds to the familiar air and spectacular turnaround time.
Our Favourites
Masala dosa, spring dosa, south Indian thali, north Indian Deluxe Thali and fresh lime soda constitute my fixed order, because I've tried almost everything here and these are the clear winners.
You're bound to love the variety of dosas on offer, too. Their service is extremely quick. The next time you want to catch up with your friend over breakfast, you know where to go.
#LBBTip
Ask for the spicy red chutney to go with your dosa or uttapam.
More Information
Neel Giri's
Nearest Metro Station: MAYUR VIHAR-I
Comments