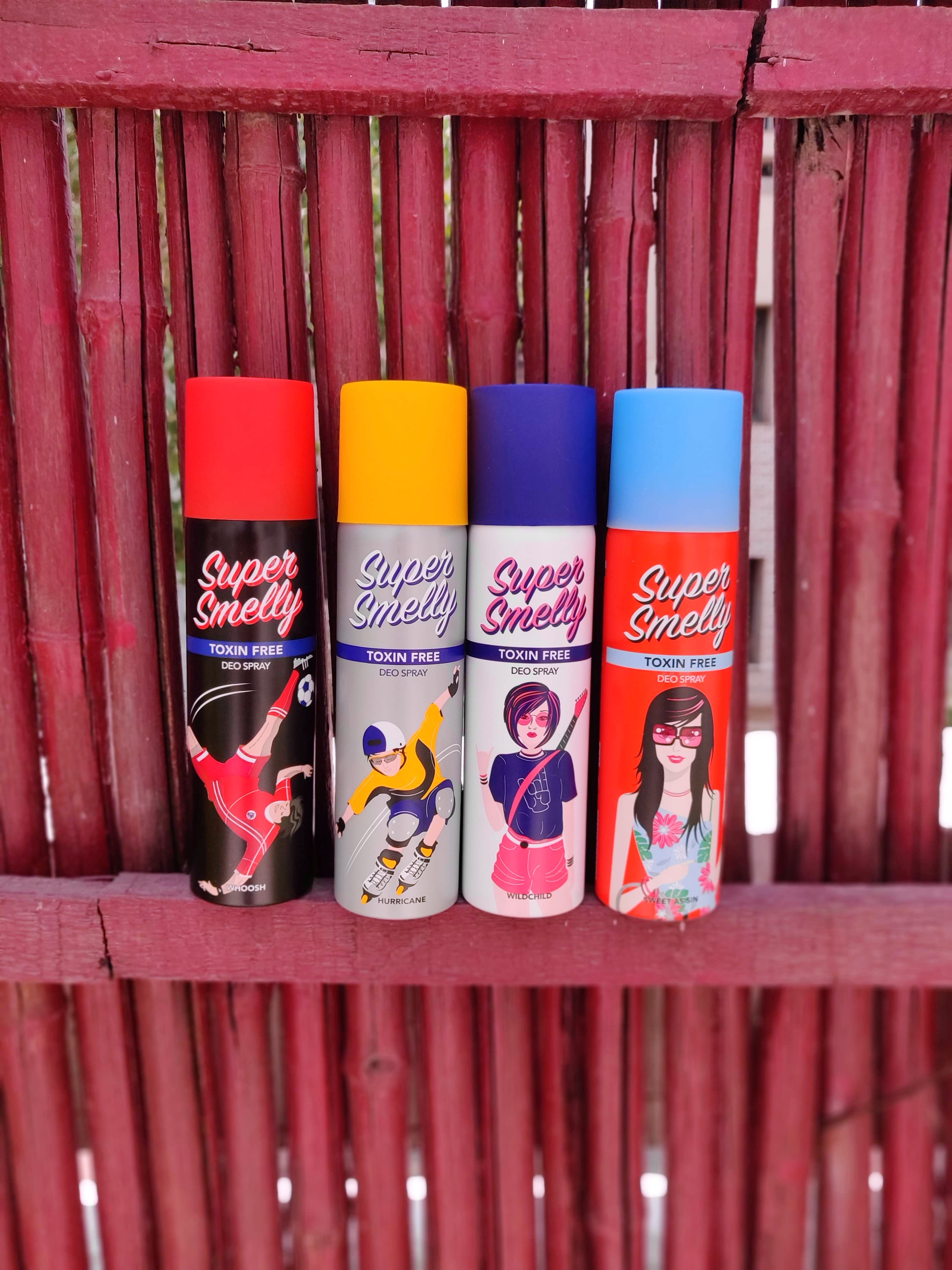 We're Loving Super Smelly's Fun Fragrances & Crazy Packaging!
What Makes It Awesome
That it's got zero toxins, has the most adorable packaging, and actually smells pretty nice. I'll admit, I preferred their men's deodorants to their women's, but if you're looking for fun, summer-combatant scents, you'll find both are pretty great. For people who are particularly conscientious about the chemicals they put into (and onto ) their body, this brand will a be solid choice. They're cruelty-free, all natural, and toxin free, making them fairly ethical as a brand. Also, they have certain ingredients in them (read: aloe, witch hazel and tea tree that soothe skin irritations and rashes (that are a fairly natural successor to deodorant use). The idea behind the brand (if their quirky website in anything to go by) is that they want smelling good to be accompanied by feeling good. The two fragrances I liked the most were Wildchild (for women) and Hurricane (for men), both on the stronger side.
What Could Be Better
They currently have just four fragrances, so it'll be nice to have more of a variety.
Comments