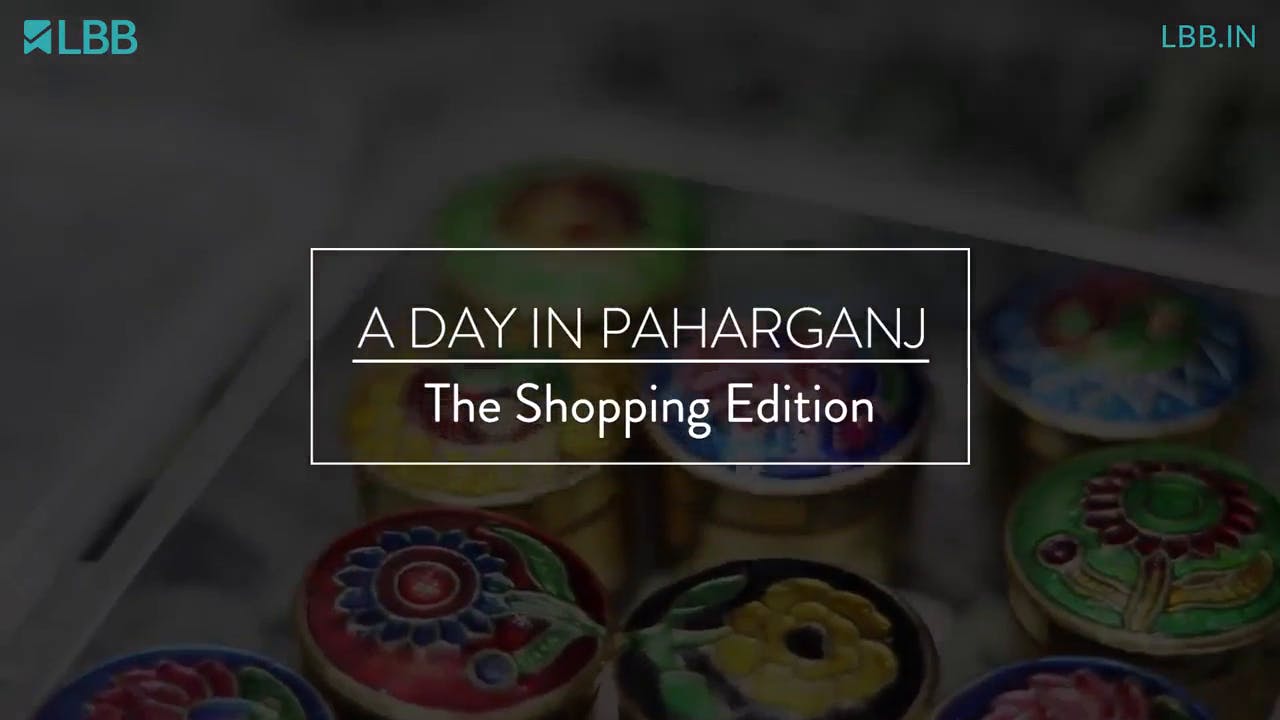 Ittar, Chappals & Clothes: Where To Shop In Paharganj On A Budget
Brave a five minute auto ride out of Connaught Place to Paharganj to get your fill of jewellery, leather bags, shoes and second hand books at Delhi's resident hilly neighbourhood.
Saluja & Bittoo Footwear
Often referred to as sisters, these two shops located adjacent to each other have an intensive collection of both comfortable chappals as well as boots for winter. Look out for the ethnic wear they have here. Their quality is top notch and they also do custom designs; just ask.
Jackson's Bookstore
Located on the Main Bazar right ahead of Sam's, is a decrepit looking bookstore cramped between a mosque and a dank alley. Along with getting dirt cheap books here, you can find literature on a multitude of subjects, ranging from tarot to philosophy. Adjacent to the store is the frankly claustrophobic godown which owner Dilani will admit you into if you're on friendly terms with him. Plus, there's the resident palm reader who will do your bhavishyavani for some sweet change.
Vishal Footwear
Famous for their jootis and embroidered gladiators and flats, this shop is an essential pit stop for everyone looking to add to their shoe closet.
Sheetal Exports
Dotted along the main market are innumerable leather stores that stock a wide variety of bags in both leather and suede. Hit up Sheetal Exports for leather bags, totes and the pretty impressive collection of suede backpacks they have.
Ashu Fashions
The place to go to for leather boots and bags (of all sizes–we saw trunks as well). With two lethargic pugs acting as the shop's mascots, this place is very reasonably priced and is frequented by regulars from all over the city for its wares. Along with the above, the shop is also famous for its dresses– we liked the leather shift dresses, for their biker chic style quotient.
Jurek's Jewellery
Proud seller and exporter of silver, precious, semi-precious stone and macrame jewellery, this corner shop may fool you with its dusty exterior, but it has the best (and cheapest) collection of unpolished gems we've come across in all of Delhi. Pick a few pieces up for yourself, as well as for friends and heck – acquaintances as well, they're that cheap.
Hari Piorko
We stumbled upon Hari Piorko while looking for quality natural ittar that leaves a lingering smell. And, our search ended at a mad, mad departmental store. Ask the attendants at Hari Piorko for these ittar dabbis and take your pick from sandalwood, lemon grass, musk, lavender and other variants. The best part: They come in the most beautiful enamel boxes and cost INR 70!
There is so much more than what meets the eye though. Take the stairs down to the basement and an exciting world of souvenirs, decor, gifts, clothes, jewellery, handicrafts and knick knacks will magically open up.
Comments