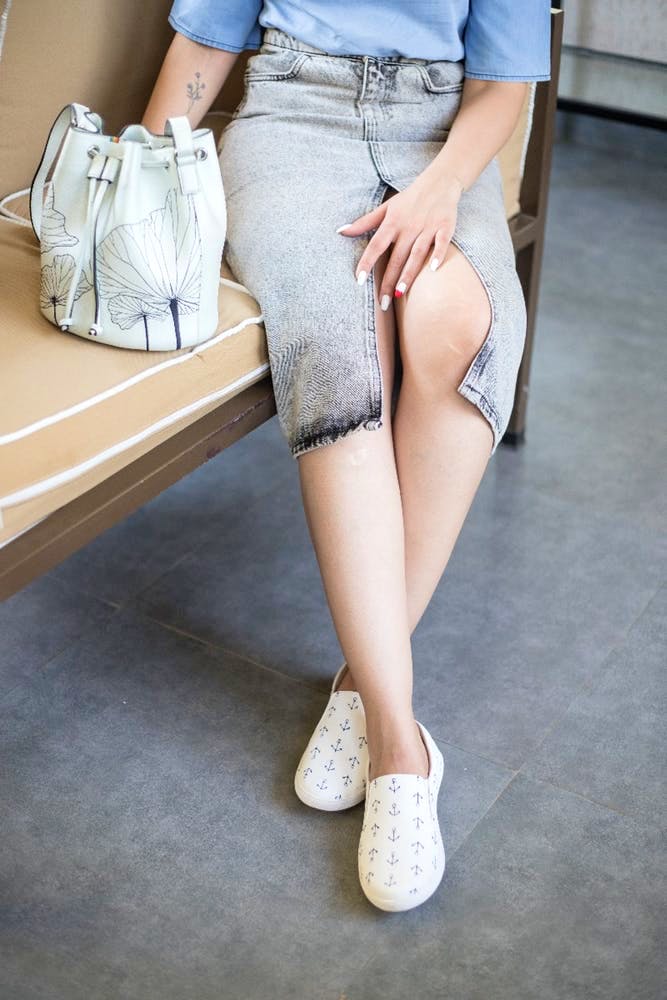 Have Wide Feet? These Are The Best Shoe Styles For You
Tracking down a stylish pair of shoes as a wide-footed person is slowly but surely becoming a lot easier. There are amazing homegrown brands creating fashionable wide-foot friendly options- and at prices you won't find anywhere else. Think backless loafers, slides or anything made from soft leather that'll stretch with time.
We've tried and tested dozens of pairs, and are curating 6 of our favourite wide-feet-friendly shoes for you!
Ruffled Slingback Heels
Don't squeeze into shoes too narrow for your feet. Instead, opt for looser fitting styles - like these ruffle slingback heels made with high quality leather. The material stretches out slightly with time, the sole is super durable, and we all know what a LIFESAVER block heels are! You can pair 'em with a pop shirt dress, or with your go-to denims for a put-together look.
"What Ever" Slides
Oh hello, statement slides! In a muted blue and comfy leather, they will keep your feet (& your bank account) super happy. Get them on LBB for ₹799. P.S: If you're all about monochrome, these come in jet black too.
Handpainted White Slip-Ons
Yes, yes, tracking down white sneakers for wide feet is super hard but we found this AMAZING pair of hand-painted slip-ons from Jolaa. Needless to say, they can turn any outfit into 💣streetwear, AND they're available in sizes up till UK 10. Grab yours for ₹999.
Two-Toned Embroidered Kohlapuris
Don't risk major FOMO and check out this #awesome local brand from Paharganj stat! It's THE place for world-famous kohlapuris at prices you definitely won't find anywhere else. Made in genuine leather, with meticulous craftsmanship, this pair is a best-seller on LBB. The best part? It keeps your feet free from any unnecessary closure.
Layered Ruffled Block Heels
We're all guilty of trying to cram our feet into wickedly uncomfortable, way-too small heels in the name of fashion (guilty as charged!). Take it easy on your feet with these hot selling layered ruffled heels. They're known to be a stunning- and practical alternative to everyday flats, they look FAB with literally anything.
Comments