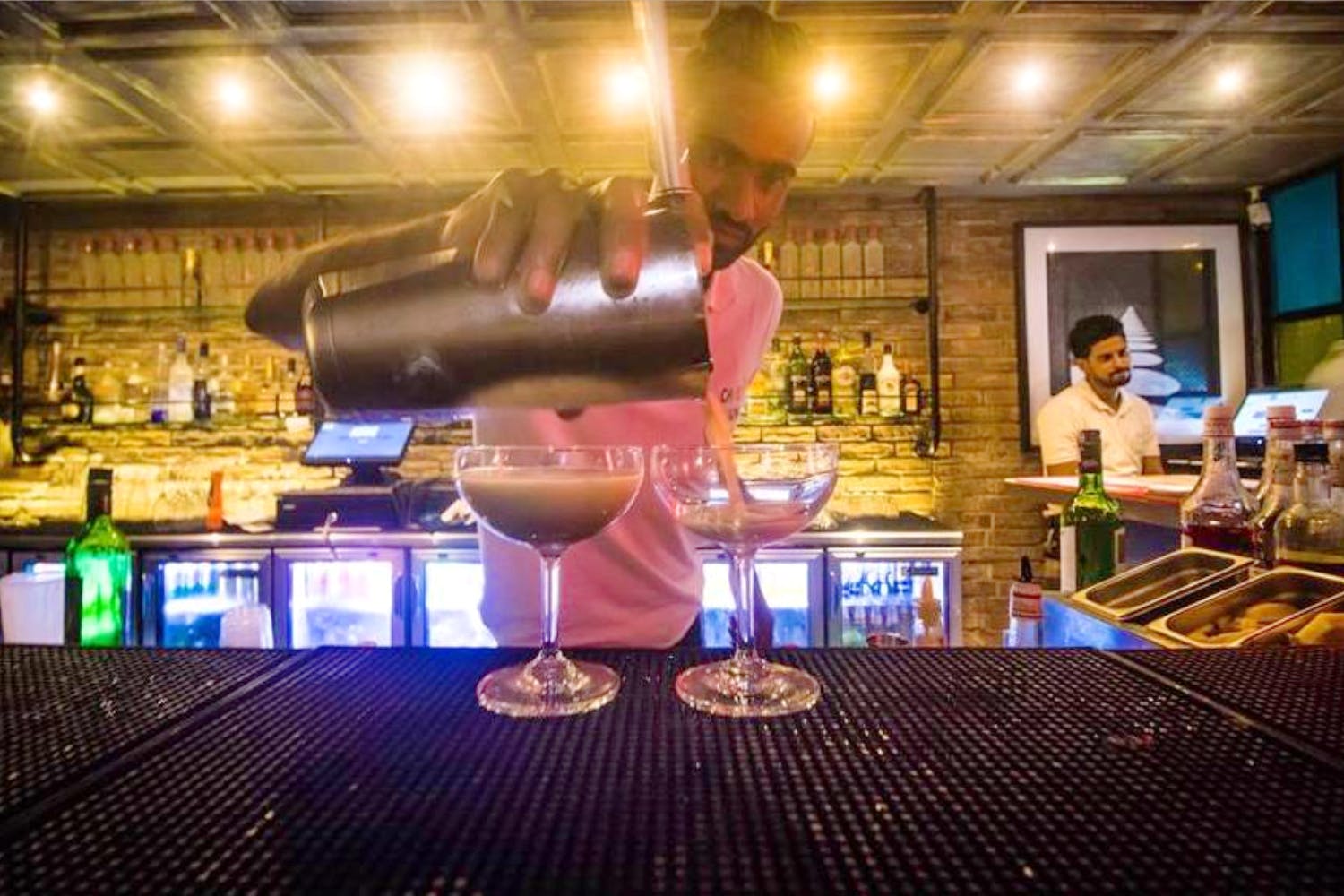 A New Face: This Popular Cafe Has Just Opened And Is Everything We Want It To Be
10-Second Takeaway
An institution by itself, Cape Town Café has always held its own, surrounded by bars and nightspots in the famous and busy Tito's lane. They were shut for renovation the last few months, but are now open again, so obviously, we had to go check out what they look like!
What's New?
Walk in to the Cape Town Café and the sheer size of the place takes you by surprise. High ceilings, along with an open-air bar and some eclectic chandeliers all add to the charm of the place. The décor is a mix of multiple things, including funky bar stools that have their name embossed on them.Add to it a huge dance floor in another section inside; you could totally party the night away here. There is a separate bar in there with an elevated DJ console and their regular DJ spinning tracks every night. They have aerial acts performing occasionally, as well as celebrity DJs on special nights.
Tell Me More
You could even head there early in the evenings to enjoy their happy hours. You get to enjoy their buy-one-get-one offers across drinks and watch the talented bartender flip glasses and bowl you over.The staff is always smiling and cheerful, dancing along, balancing their trays and keeping the mood alive. The food menu is extensive and pretty well priced. One could try a quick snack like their chicken nuggets or have a full meal from a pasta to a steak. The choice is yours.
Anything Else?
They are currently running The Social Butterfly competition, where one has the opportunity to win INR 10,000 worth of drinks vouchers for creating some innovative cocktails. Learn more about the competition here.
Comments