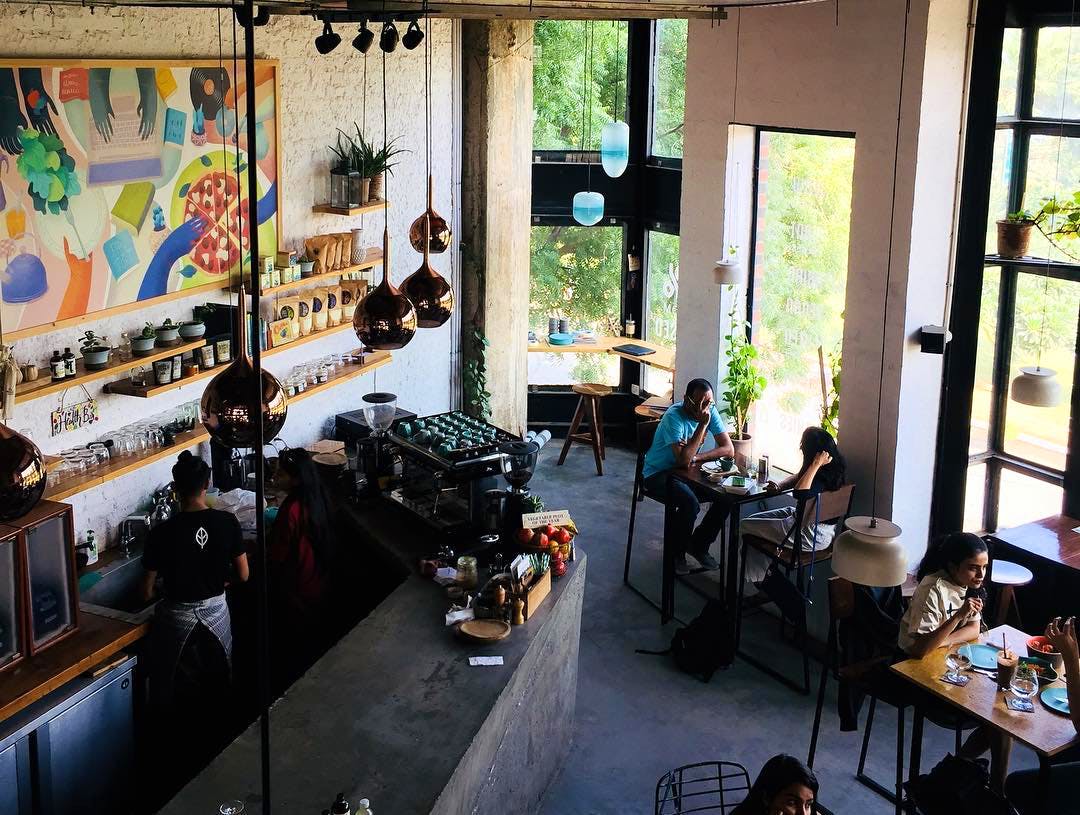 We're Rooting For You: 8 Eateries To Hit Up For Epic Vegan Food In The City
Delhi can be a bit tricky when it comes to vegan food, and if you thought that it's next to impossible to find great vegan restaurants or cafes, we're here to turn that thought around.
Here are our favourite restaurants which incorporate delish vegan food in their usual menus.
Rose Cafe
The quaint Rose Cafe has an entire section of the menu dedicated to vegan dishes. Choose from salads (pumpkin or beetroot), open sandwiches, pasta, vegetarian Shepherd's Pie and a bunch of desserts including vegan banana cake, apple cake and our favourite, Dark Chocolate Gelato. You can even get whole cakes by the kilo, just order a couple of hours in advance.
Smoke House Deli
Smoke House Deli has recently launched a healthy menu made up of organic healthy ingredients and superfoods. The menu is worth a look-see. The Soy-marinated Tofu, Spinach and Millet Soup, and Quinoa Salad are all great options for the vegan folks.
Cafe Turtle
Cafe Turtle doesn't have a separate, marked section for vegans, but the staff is well-versed in the menu and can help you out with the best options. Add to this their selection of books and gorgeous terrace, and you're sorted.
Perch Wine & Coffee Bar
Perch is one of our favourite places to chill at in the city. With the smell of fresh coffee lingering in the air, and the pretty seating on the terrace, we couldn't really ask for more.Their menu is really comprehensive and they have quite a few options that are dairy-free.
Greenr Cafe
Greenr has to be the one restaurant that has probably the most number of vegan options on the menu. Even if there are things on their menu that aren't vegan originally (like pizza), they offer vegan alternatives for an extra charge.
Burma Burma
Burma Burma is the one restaurant that has an entirely vegan menu. And the food is so good that you'll legit forget about your chicken tikkas and mutton biryanis for some time. They also serve great bubble tea, which is actually one of the many reasons we keep going back to this restaurant.
Getafix
Those who love eating healthy swear by the food at Getafix, and no healthy menu is complete without vegan options. They offer vegan substitutes for their (delicious) smoothies, and the staff even makes a conscious efforts to reduce the waste as much as possible (probably why you won't be given straws at this restaurant).
Comments