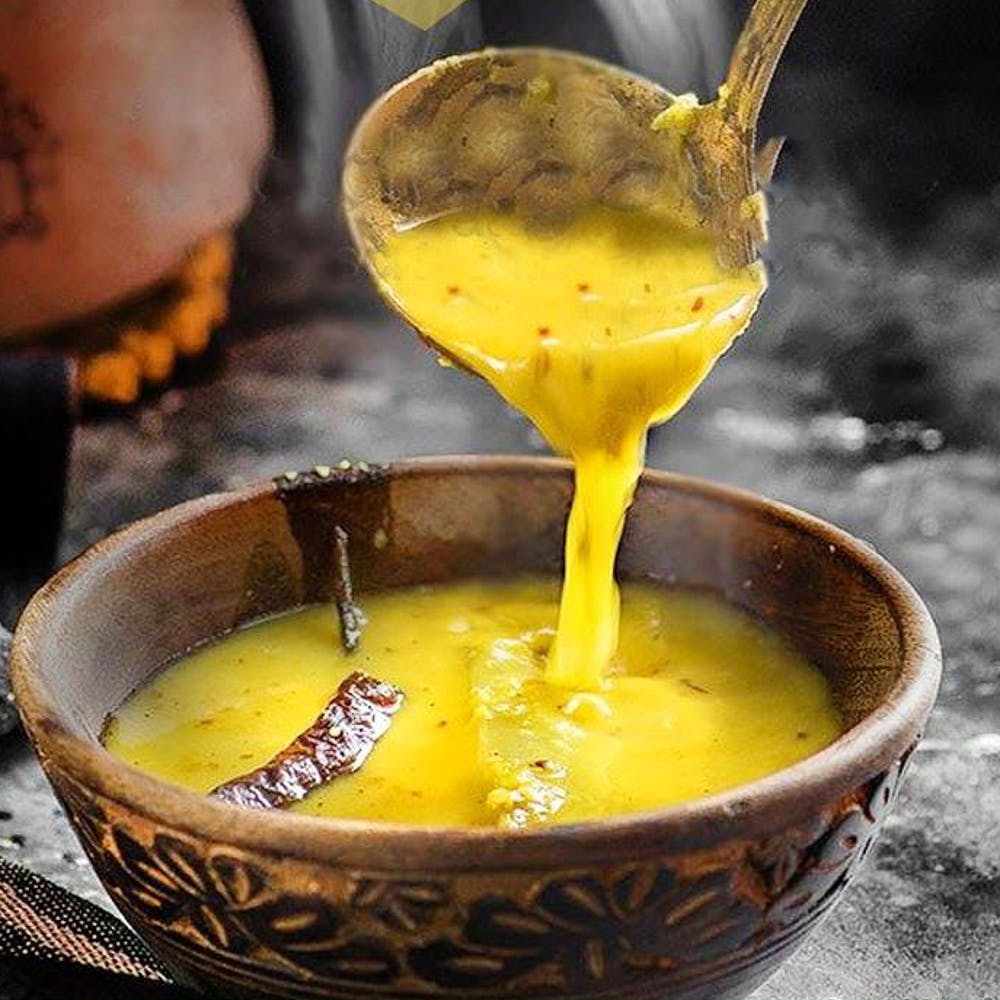 Eat All You Can! These Are The Best Buffets In Hyderabad
No matter what they say, a buffet meal with a large group has a charm of its own. For one thing, you can try out several dishes and indulge in a really long lunch. Want to try out some? Here is our list of the best buffet places in Hyderabad.

Exotica
Looking for unlimited Chicken Malai Tikka and beer? So are we, and we found some good stuff at Exotica. If charming interiors are what you want this winter, pick a cosy corner or go for their outdoor seating. Their buffet offers a wide range of grills and kebabs and did we mention there's biryani too? Along with live stations and dessert counter, let's just say that your meal is all sorted.

Smoky Pitara
Artsy walls, swings for seats, and super quirky ambience that is Instagram-worthy, Smoky Pitara is an only vegetarian buffet restaurant that makes delicious chili paneer, Achari Dum Aloo, Dal Khichdi. Go here for lunch, as the restaurant has sunlight rushing in, and you can enjoy your meal and plenty of dessert with your gang of friends.

Little Italy
If you love your share of pasta and pizza, you're totes lucky that Little Italy is an all-vegetarian kitchen that throws an awesome buffet. And may we add, Sunday brunch too? We love their assortment of hummus, salsa, dips that go perfectly with your nachos, pita, and bread. While here, you can also whip your own salads and canapes at their live counters. Be sure to end your meal with plenty of desserts or pancakes.

Barbeque Nation
Whether you are new to the city or a local who enjoys eating out, Barbeque Nation might always be on the tip of your tongue. With ample live counters for exotic meat, kulfi, and special ones set-up for festivals, a meal at B-Nation is usually an affair of pomp and gaiety. After you are seated at the table, the barbecue is set up and rows of starters begin to pour in. Right from chicken to seafood and mushroom to pineapple, several kinds of starters are served. With other non-barbecue options like crispy corn, potatoes, mutton sheek kebab (don't miss this), tangdi kebab, and more seafood delicacies, you can take a hard pass on the main course.
China Bistro
We might have visited China Bistro a couple of times, and their buffet has always been top notch. Whether you love dim sums or Mongolian Chicken, there is a fine spread for you to tuck into. Starting with a piping hot soup, the starters arrive at your table, and then there are plenty of desserts too.
The Grand Trunk Road
Touted as one of the best buffets in town (Where every dish is perfect), we love The Grand Trunk Road for its artsy walls and ambience. The walls of the restaurant are painted with signs such as 'Horn Ok Please' and the like that one would usually spot on lorries. It has two lorries, with one serving as a seating area for a large group, and the other is put up at the entrance easing you in. The lighting of the area reminds you of a highway dhaba! As you enter, you'll spot a chaat and kulfi stalls. Order in your buffet and start with a plate of aloo chaat or jalebi.

A'la Liberty
A'la Liberty is an all-vegetarian restaurant with two outlets in the city. We absolutely love ditching à la carte and go straight for the buffet. They have a diverse spread that covers everything from North Indian to Continental food. So, whether you're in the mood for gobi manchuria and pulao or pasta and pizza, you'll have a great time here. Don't you fill yourself with the starters, as the main course is equally amazing!

The Fisherman's Wharf
Find a little bit of Goa in Hyderabad at The Fisherman's Wharf. Find your way through the seafood and Goan delicacies, and call it a party. But if you love desserts or the Goan-specialty, Bebinca, this might be the only place in the city where you can grab a bite of it. All of this in a buffet? Yaaas!

Comments