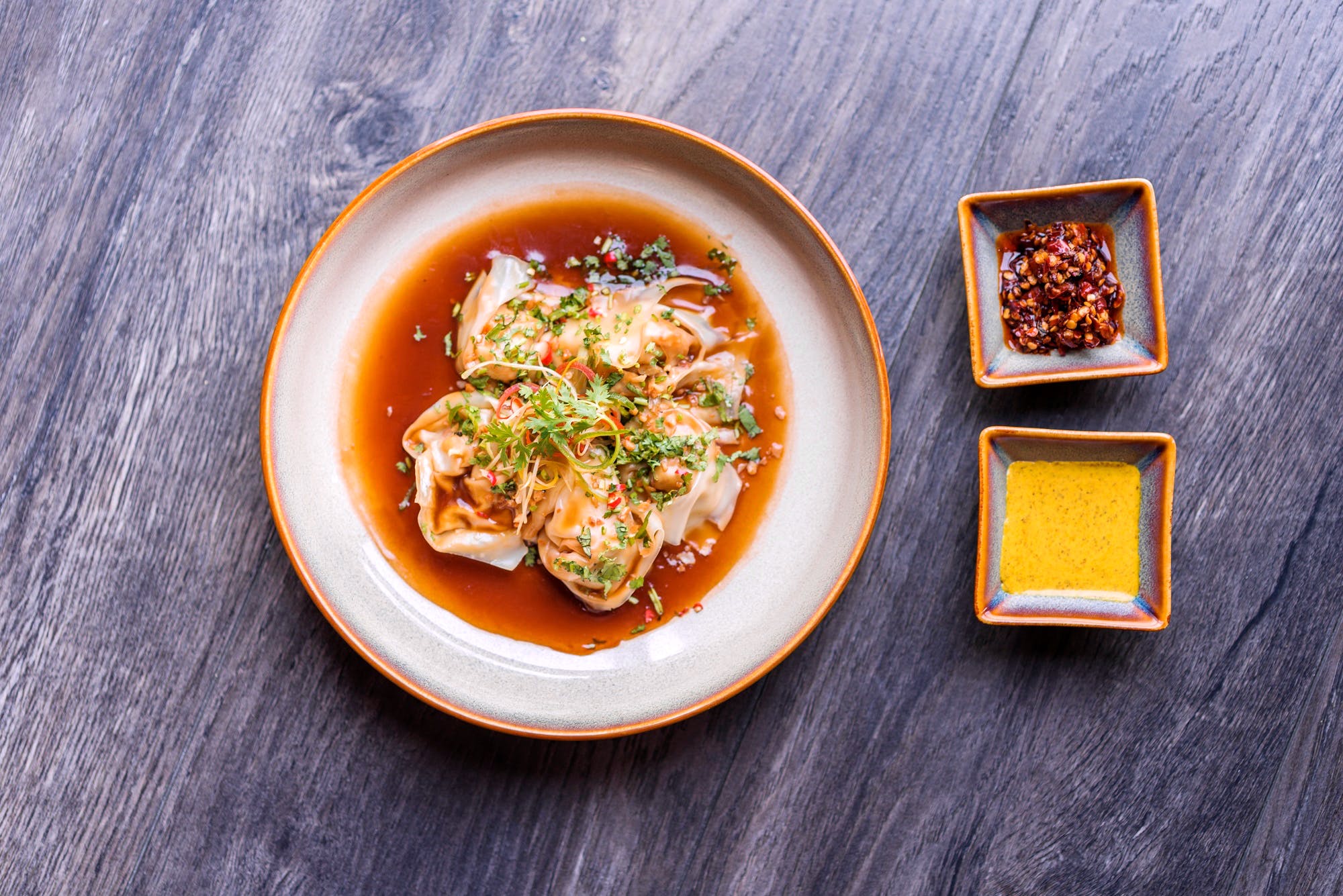 Chopsticks Or No Chopsticks, These Restaurants Serve The Best Chinese Dishes
Looking for authentic Chinese cuisine in Hyderabad? That's not impossible. Hyderabad has great Chinese restaurants that serve authentic flavours, and we're here to tell you just that. From pecking duck to dumplings, here are the best Chinese restaurants in the city.

Yi Jing
This place is not for those who like the Indian version of Chinese cuisine because they only serve authentic flavours. With classy, no-nonsense interiors, if you're here, go for Prawn Crystal Hargao, Cantonese Cigar Roll, Hot Braised Chicken with Homemade chilli powder and Vegetable Fried Rice. and end the meal with Madagascar and Milk Chocolates. The tables here are usually full, so make an early reservation.

Zega
Located in the lavish Sheraton Hotel, Zega has a luxurious feel to it thanks to the huge chandeliers and French windows. Though it's popularly a Pan Asian restaurant, foodies love it for the Chinese cuisine. With dishes like Chicken Thukpa, Chicken Gyoza, soft noodles, and Tai Pai Chicken, you can't give this place a miss if you're a die-hard fan of Chinese flavours.

Nanking
One of the oldest Chinese restaurants in the city, Nanking is a cult favourite. Simple decor and ethnic paintings on the walls, you'll feel like you're in old town China. Dig into Manchow soup, Special Cantonese Soup, Chicken Drumsticks, and Prawns Chow Mushroom and let the flavours sink in. They have four branches across the city, so find the nearest one and go ASAP.

Mainland China
Authentic Chinese food that's worth the money, that is all that matters, right? Then head straight to Mainland China and tuck into their dishes. Of course, they have delicious non-vegetarian dishes but they also have lots of vegetarian options which makes this place a better option if you're tagging along with your veggie pals. Corn and Water Chestnut Dumplings, Crackling Spinach, Chicken and Straw Mushroom Sui Mai and Prawn Hargao are our recommendations here.

Dine O China
If you're around Gachibowli, do not miss out on this restaurant. Simple and spacious, the toned down colours of the interiors will make you feel calm and cosy. Order Chicken Cantonese Hot Pot Soup, Chicken Fried Wonton, Pepper Honey Fish, Crab Salt and Pepper and enjoy Chinese flavours without burning a hole in your wallet.

China Bistro
Let two huge warriors welcome you to this place where you can indulge yourself in a scrumptious Chinese buffet. Their lunch buffet has an array of comfort food as well as popular Chinese dishes which makes this place so popular. But if you still want to order food from the menu, we recommend going for Pak Choi and Shitake Dumplings and Crispy Chicken Cheung Fun.
Ask Apoorva a question