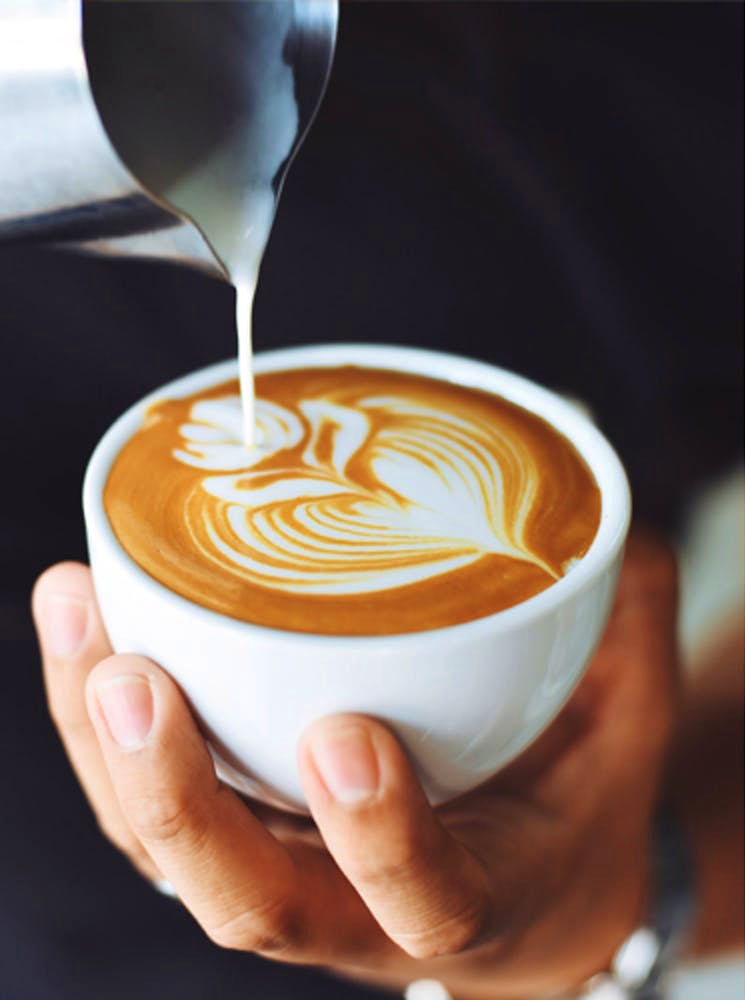 Relax With A Cuppa Coffee At These Coffee Shops In Banjara Hills
Hyderabad seems to have a newfound love in its burgeoning coffee culture. We know new cafes are opening up at every corner. So to make your life easier, here are our picks for the best coffee shops in Banjara Hills that serve the best brew and are perfect for catching up with old pals or for cute coffee dates with your partner.
The Roastery Coffee House
Right from the space to the brews, The Roastery Coffee House offers an artisan coffee experience. The menu indicates everything right from the amount of espresso, milk, cream, and water that goes into each cup. This remodeled, cosy house has the perfect outdoor seating where you can enjoy your coffee in serenity, or pick up a book and read while sipping your customised brew. You must try their signature cold brew and if you like your coffee hot, you can never go wrong with their cinnamon latte.

Eclaire
Hyderabad might hold its biryani closer to its heart, but it surely takes desserts seriously too! To experience this takeover, walk into Eclaire in Banjara Hills, that offers some of the finest desserts Hyderabad has to offer. Done up in light tones and exposed brick walls, step in and lose yourself in an Instagram-worthy decor. You are welcomed to the sight of all the yummiest looking pastries on display. We highly recommend you try the chocolate eclair, rose truffle cake and the caramel cheesecake!
Gourmet Baklava
At Gourmet Baklava, the French-inspired creamy white doors and windows welcome you into a sweet-smelling world, far removed from the world outside. Treat yourself to a ginormous amount of baklava varieties which is a dessert made of layers of filo and filled with chopped nuts is held together by honey or sugar syrup. Or try out Cheese Kunafa, a filo pastry dough filled with cheese and cream and soaked through with rosewater and syrup. But don't miss the Turkish coffee here — a strong black coffee, served in a cezve, a coffee pot specifically designed for Turkish coffee, along with Bazarik, cookies topped with sesame seeds.
The Gallery Cafe
The Gallery Cafe in Banjara Hills is an art project unto itself. All the elements – the food, music, decor, events – weave in seamlessly into the overarching narrative — one of art, aesthetics, and culture. The cafe space is quite big and half of it is dedicated to an art gallery. Walls host paintings of upcoming contemporary artists, books line shelves, the tables, and chairs are handcrafted, and everything's on sale (you can literally buy the hand-painted furniture). Check out Creatif while you're there!
Feranoz Patisserie
Tucked inside the quieter lanes of Banjara Hills, Feranoz is a patisserie and cafe that can fulfill all your sweet cravings. And like us, if you are tired of eating the same old brownies and doughnuts, this place is a great find. Chic ambience meets spacious seating and plenty of sunshine. Chomp on exotic delicacies and sip on delicious teas, coffees, and blends. While we tried their Brownie Frappe and Chocolate Mocha Frappe, we really couldn't stop with one. You know how addictive chocolate can be!

Comments