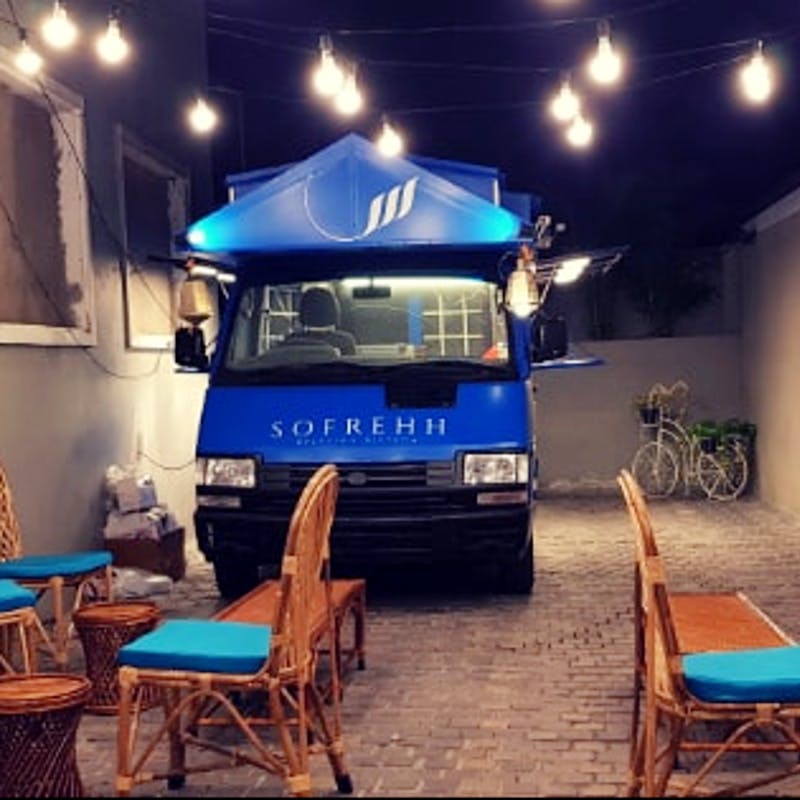 BBQ, Burgers, and Cupcakes: Hit Up These Food Trucks For Awesome Meals On Wheels
Ditch your usual cafés/restaurants to hog at these food trucks that serve yummy delicacies. From iconic sandwiches to dainty sweets, you'll find them all.
Sofrehh - The Persian Bistro
This food truck is tucked away in a super pretty alley. Done up with lights and cozy furniture for the diners, it has been the talk of the town for a while now. Their falafel, sandwiches and home-made marmalades are oh-so-yummy, and authentically Persian in taste. Besides, there's jazz music in the air, and it is an experience to cherish. It only opens after 5pm though.
The Spitfire BBQ Truck
Weren't we glad to have this Bangalore based food truck finally in town? Located in Mettuguda, it continues to serve the best barbecue and burgers as far as food trucks are concerned. We love the Chili Cheese Fries and often hit this place up for a combo meal.
Kitchen On Sixteen Wheels
Who needs a 4 wheeler when you can set up a food truck on sixteen wheels? Touted to be India's longest food truck, find Kitchen On Sixteen Wheels for a dose of Chinese, Continental, and Andhra cuisine too. It has a Waffle House for those with a sweet tooth to devour. Mostly seen in Gachibowli, this truck can sometimes be found on 100 Feet Road in Madhapur also sometimes.
Ciel - Dessert Bar
Ciel is sweetly decked with polaroid pictures, and the fact that it has so many desserts compels you to stand right at the truck and eat them. We love the chocolate cupcakes, tarts and Lamingtons here. All the desserts are priced at just INR 55, and if you're looking for other variants like Banana Bread, cookies, milk chocolate brownies — you can order those too. It is located in Madhapur (next to Maharaja Chaat) between 4.30-9.30pm, after which it moves to Jubilee Hills.

The Kingz Landing
At this food truck, find your favourite from Game Of Thrones. As much as the truck itself is themed, its surroundings and the seating are also GoT-themed. In fact, the dishes on the menu too are inspired by GoT. We got our hands on Dagger Lake's Lotus Stem & Drogon Wings. The wings were peri-peri-flavoured and were finger licking good while the lotus stem dish was crispy and came sautéed in green onions.

Comments