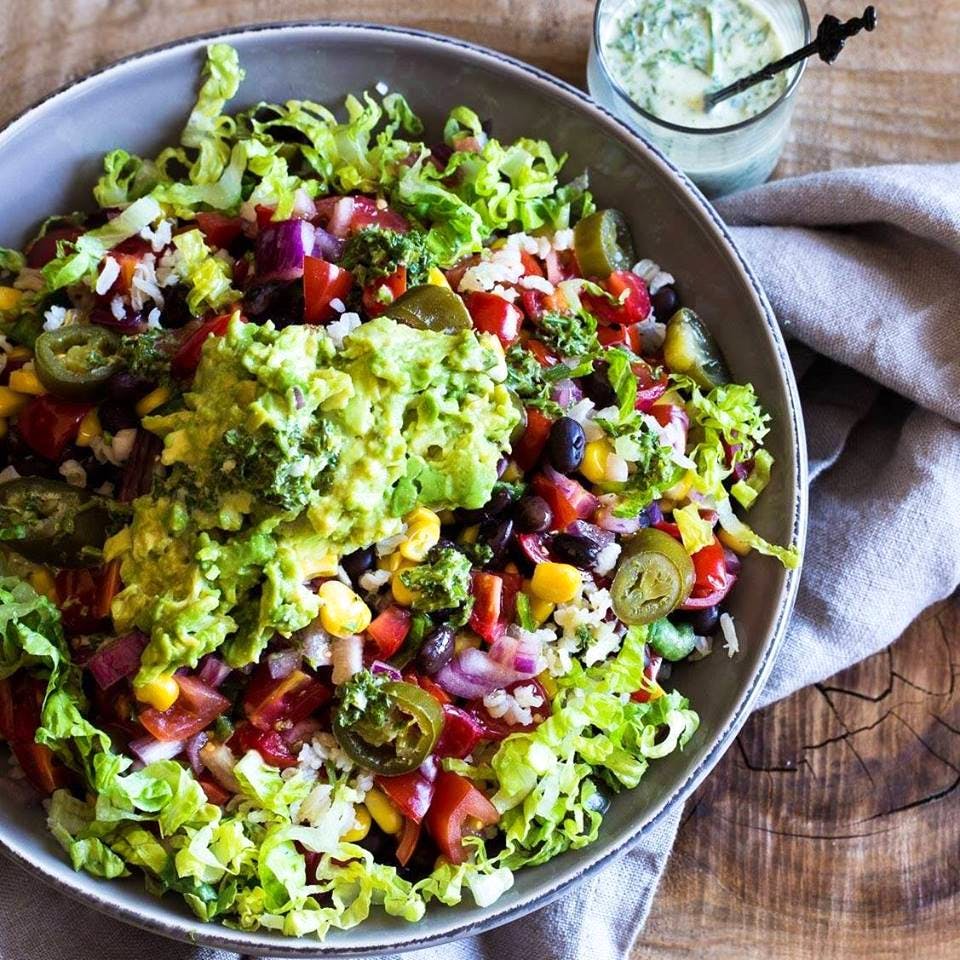 Trying Hard To Eat Healthy & Clean? These Healthy Food Delivery Places Serve The Deed
We all have those days when we want to eat clean. Or simply switch up to eating all things healthy and fresh. We sure do, and these healthy food delivery places are our constants.
Leanspoon
Leanspoon will make a personalised meal plan for your health goals and deliver freshly cooked meals at your doorstep. Once you register with them, you can expect fresh, nutritious, and hygienic meals delivered to your doorstep at times convenient for you. They've got a whole team of nutritionists and health advisors by their side to make sure you're don't eat anything unhealthy. You'll also have your own dedicated nutritionist to guide you every step of the way and help you focus on your individual health goal.

Freshery
5pm hunger getting to you? Freshery can drive those away. Whether you're looking for smoothie bowls or fresh fruit bowls, these folks have the knack to jazz up simple things too. Plus, their juice blends like Green Detox and Antioxidant are truly delicious.
Fitmeals
With Fitmeals, you won't regret eating healthy even a bit. Whether you're looking for a balanced meal or keto, they offer a range of meal plans. For lunch, they've got a solid Fitmeals Box (both veg and non-veg) that comes with a meal of the day, snack, and a health drink. Plus, they've got snacks like Detox Box, protein brownies, flax seed balls, and more.
AkiMi Gourmet
For those of you (and us) who can't keep away from snacks, AkiMi Gourmet has plenty of little treats to offer. Beautifully packed in a cardboard box (that can be reused), AkiMi's goodies arrive like a gift box. All these desserts are made from fresh ingredients, and since they're preservative-free, the shelf-life is limited. But they've got smoothies and granola (a better version of granola that's loaded with seeds and walnut) that make for a wholesome brekkie. Plus, they've got postpartum snacks, which aren't offered by many brands out there.

The Green Box
The Green Box is all about portion control, balanced nutrition, and frequent meals. With an intention to bring in a refreshing change to our lifestyle habits, these folks have a team of nutritionists, and they offer 80 per cent of the meals in a day. This program usually costs INR 16,000 a month and to bring in change, you might have to use it for a month or two. But they also have weekly meal plans that cost you INR 400-625. As of now, they offer three types: Indian Meal Plan, Soups & Salads Meal Plan, and Gluten-Free Meal Plan.
Healthie
Without compromising on taste, Healthie is serving up amazing bowls like Bibimbap, Black Rice Bowl, Ginza Bowl. On a Keto diet? With their Keto thalis and omelettes, bowls, and pasta, you're in safe hands. They also whip up salads, a variety of khichdi, and sandwiches. These folks might not be deliverable in all areas in Hyderabad though.
Comments