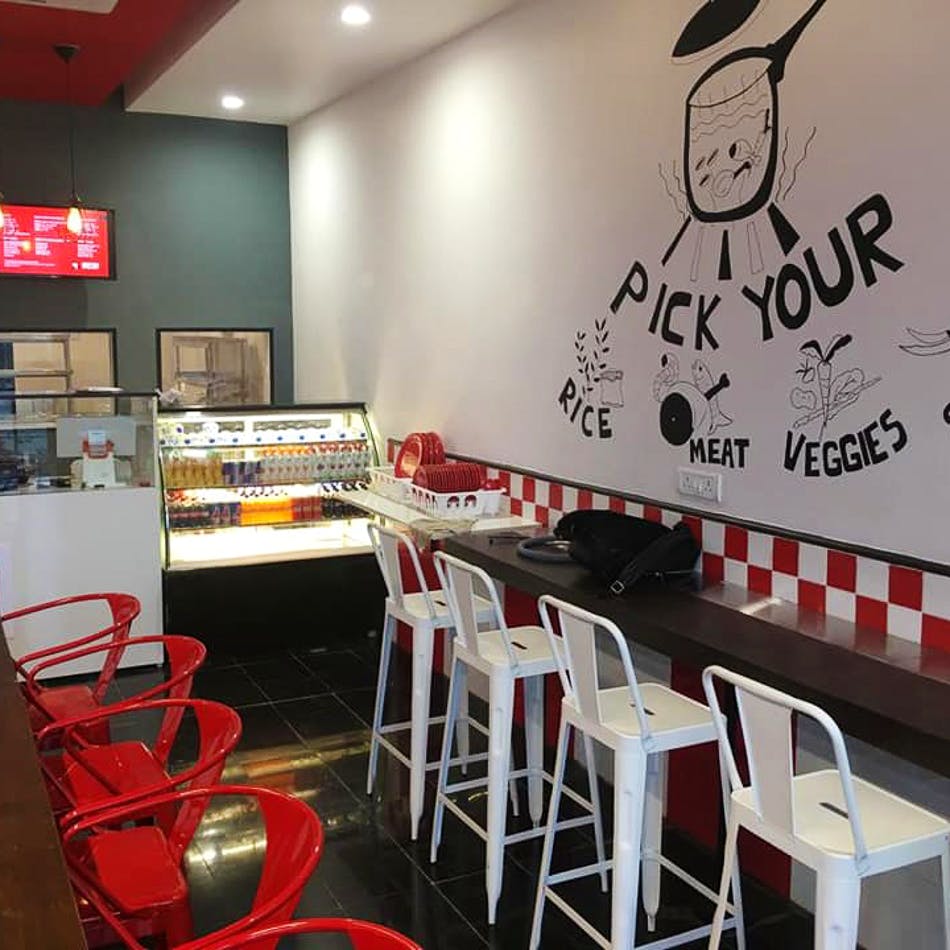 The World's First Customisable Pulav Restaurant Is In Hyderabad & We're Embracing It
Shortcut
The next time you're planning to eat out, check out the world's first customisable palav restaurant, Kuchipudi Palav in KPHB colony, Kukatpally. You can choose from a bunch of meat and veggie options and adjust the spice level too.

What Makes It Awesome
If you have a fussy friend who is super picky about eating outside, drag them to this restaurant where they can customise their food (we're kidding about the dragging part). Kuchipudi Palav in KPHB colony is the world's first customised palav place where you can mix different ingredients to give it a unique twist. First, you select your rice such as Basmathi, Sona Masoori, brown rice, and mixed millets (if you're a health freak). Then you move on to choosing your meat (chicken, mutton, shrimp) or veggies, and the spice level (if you can't handle spicy food, this is a boon for you).
Once the excitement starts building up, you finally have to select the look and feel of the palav. We're talking about the colour (original or red) and the consistency (wet or dry), and voila, your palav will be ready in nine minutes. Kuchipudi Pulav is not limited to just palav, FYI. You can also order any of their signature dishes like Chicken Pops with fried peanuts, Five Fried Eggs, and other shallow fried chicken dishes.
They also have a standard menu that includes ice cream cakes, ice pops, your usual beverages, and ready-to-cook liquid packets which are essentially takeaways. We recommend you pair your palav with Aam Katta or Spicy Guava juice for that blast of flavour.
Comments