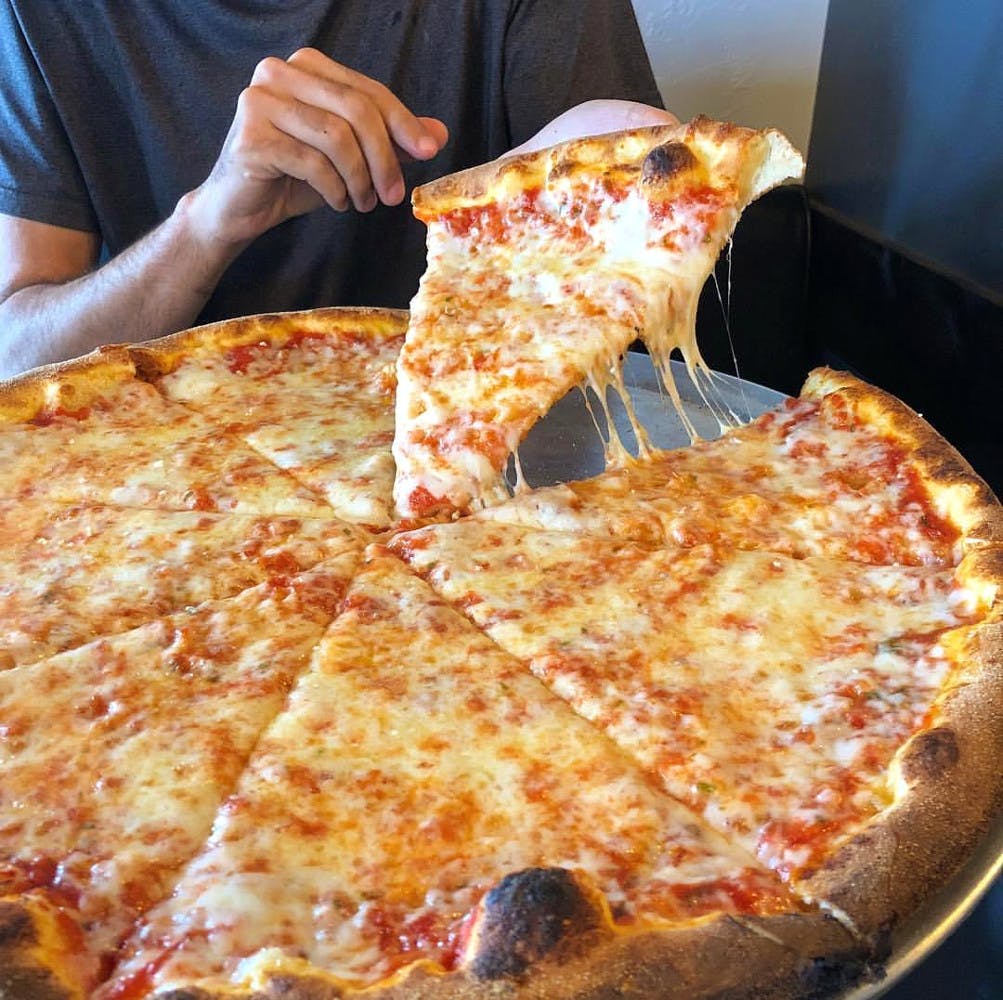 These Late Night Food Delivery Spots Are Legit Our True 3AM Friends
Whoever said nothing good ever happens after 2 am obviously knew very little about late night food delivery spots. Whether you're looking for pizza or ice cream, swing them by on your favourite food delivery app and get them home. Plus, they're perfect for your Netflix nights.
New York Slice
New York Slice delivers pizzas by the slice and you can fold 'em like Joey. No grease or excess of cheese, these slices are just like how they are made in New York. Along with pizzas, get your fill of Strombolis, chicken wings, sandwiches, pasta, fries, and garlic bread. They deliver till 2.30 am, so go wild!
Cream Stone
It's natural to crave ice cream in the middle of the night and Cream Stone is what we reach out for because they have several outlets across the city. And most of these run until 1am and beyond. The Gachibowli outlet, in fact, is open till 1.30am over the weekends. So, load up on scoops of Willy Wonka or try out the three
new flavours
whipped by MasterChef runner-up, Ben Ungermann.
Istah - Sizzling Shawarmas
Does shawarma make you go weak in the knees? Istah Sizzling Shawarmas might just be an answer for your midnight shawarma cravings. With several outlets in the tech belt (Hitech City, Gachibowli, Madhapur), most of them run till 3 am. Want more than shawarma? Check out Sabah which is very much like the shawarma, but with extra bits of the awesome inside. Grilled meat, boiled eggs, French fries, jalapeños, black olives and onions — pep, crunch, and umami goodness. It's the same size as the shawarma, but a lot more filling — so take note.
Charcoal BBQ
While Charcoal delivers till 3 am, we recommend visiting the restaurant for its fun ambience. But otherwise, just get it delivered. the Minute Tender Loin Steaks will keep you upbeat throughout the night, and don't forget to end your meal with Grilled Pineapple with Vanilla Ice Cream. The pineapple is topped with cinnamon that goes really well with the ice cream.
Chicha's
Craving Midnight biryani? Check out Chicha's that's open till 2 am. Gotta love the weekend specials because there's haleem, marag, and paya to be had. Popular for its Khatti Dal, Gurda Fry, and quirky Hyderabadi ambience, Chicha's will offer you more than just biryani. Arrive with a hefty appetite, order the specials along with a Masala Coke and eat away.

The Bake Factory
All day breakfast is always a good idea. Even at 2 am in the night and if you love tons of meaty options, The Bake Factory is your constant. Go for the Carnivore Feast that comes with chicken sausages, bacon, pork sausages, pulled chicken and vegetables. Or order a Monster Burger which comes with chicken, lamb, and bacon. Plus, the goodness of cheese too!
Comments