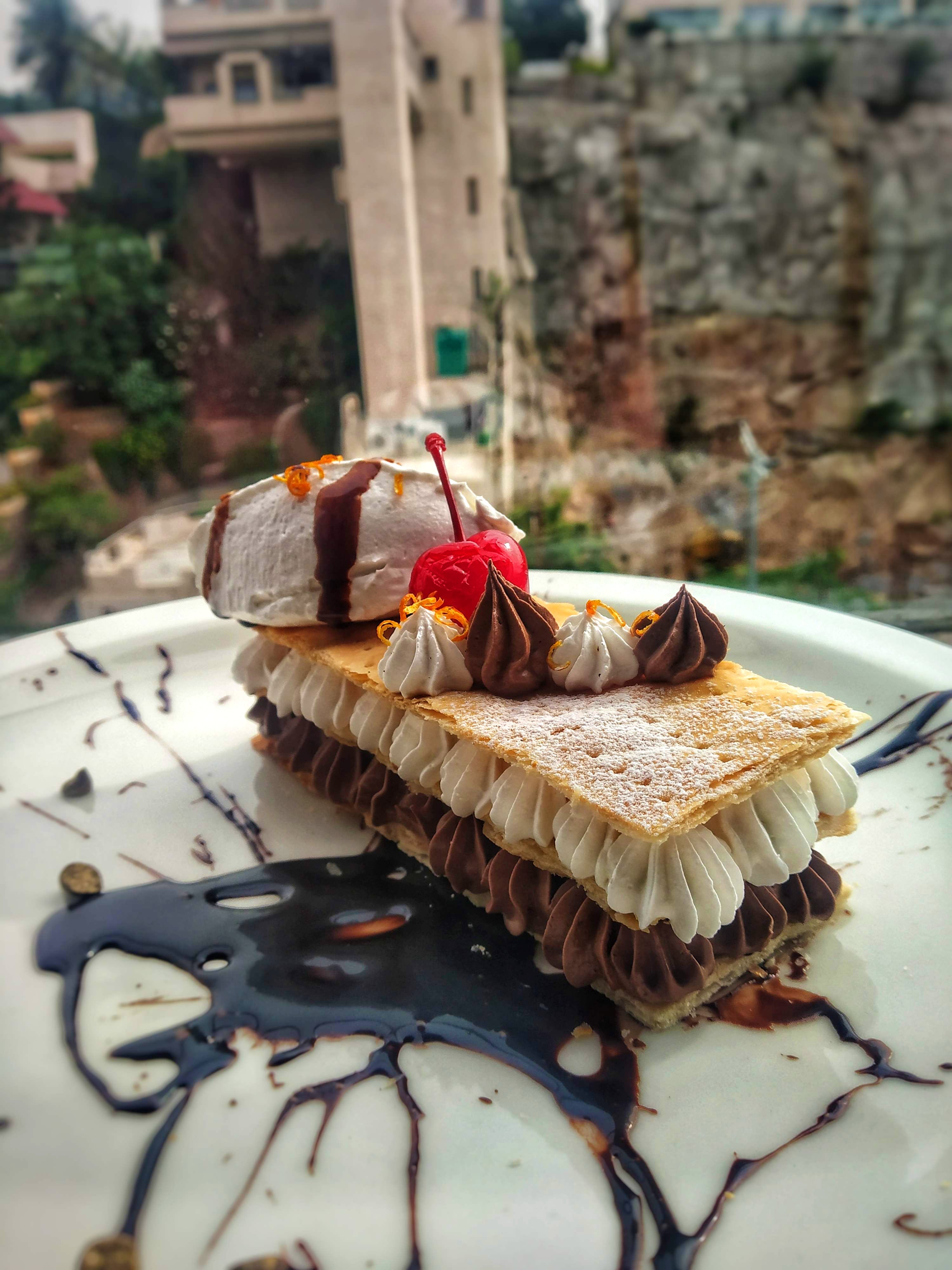 Mille Feuille At Its Best! End Your Dessert Cravings Here!
What Makes It Awesome?
Mille Feuille is a French pastry puff dessert. Traditionally, a mille-feuille is made up of three layers of puff pastry, and two layers of crème pâtissière. The top layer is coated with a sprinkling of powdered sugar. Being a dessert lover I always was searching for this dessert in various places and it turned out to be so rare. Finally found it in Fat Pigeon, one of the most happening destinations in Hyderabad. This dessert in here was The Best. Trust me you can blindly go and order this one here, it has got everything a sweet tooth needs. Loved it ! 👌 Ambience of Fat pigeon is always amazing. It is the best rooftop bars I've known since long. A happy meal is not happy without a perfect dessert. This dessert could be the key to your happiness. Do not miss to try it out when you visit this place. 💕
What Could Be Better?
Could have been li'l cheaper for everyone to afford!
Comments