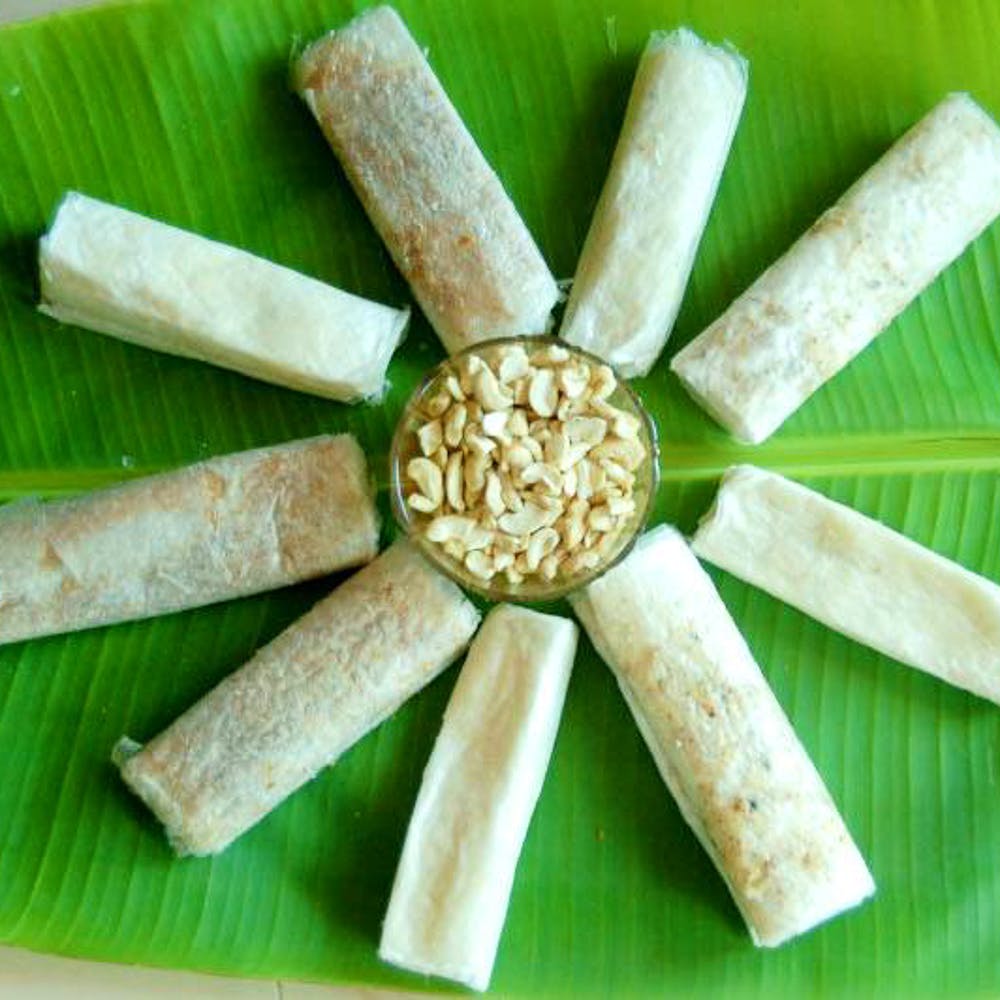 Kakinada Kaja To Ariselu: Here's Where To Eat Delicious Andhra Sweets
Craving something sweet? Embark on a tasteful journey to discover sweets from Andhra Pradesh. From mild to crazy sweet, our Telugu neighbours have some delectable sweets to their name and we're here to tell you where you can find them in Hyderabad. Move over doughnuts and ice creams and tuck into Andhra sweets, like now!

Kakinada Kaja
Crispy on the outside, juicy on the inside, that's Kakinada Kaja for you. Super famous in Kakinada, a coastal city in Andhra Pradesh, this sweet has got fans PAN India. And no, you don't have to go to Kakinada to get this. Just head over to Tapeswaram Kaja Honey Foods in Kukatpally and get yourself a box of freshly made Kaja.

Bandar Laddu
Birthed in Machlipatnam, a beachside town in Krishna district, this sweet is one of the most famous sweets in India. In fact, this sweet was registered as one of the geographical indications from Andhra Pradesh in 2017. This laddu is perfect for people who like their sweets to be not so sweet. Find your nearest Bandar Mithai shop and grab some laddus.

Ariselu
Though famous in many other South Indian states with different names, this sweet is preferred by many Andhra families as their go-to for any occasion. This can be easily made at home according to your sweet preference but you can also get this from Vellanki Foods in Ameerpet which is a famous sweet shop for all South Indian sweets.

Pootharekulu
Also known as paper sweet because of the way it looks, this unique sweet made its way to Hyderabad all the way from East Godavari district in Andhra Pradesh. With crispy paper-like texture on the outside and crunchy sweet filling inside, get your hands on this sweet at your nearest Pulla Reddy Sweets.

Gavvalu
It's a sweet snack that you will want to eat more and more. First made in Andhra Pradesh, this shell shaped sweet and crunchy dish is a great tea time snack for many Telugu people. Try it, you'll get a taste for it too. Grab this sweet dish at an Emerald Sweet shop near you.

Boorelu
If you've been to a Telugu person's house for any festivity, you must have eaten this sweet with a sweet filling inside it. Also known as Poornam Boorelu, this dish is a household favourite. Healthy and sweet (surprisingly), you can easily get this at Sampradaya Sweet House in Sanath Nagar.

Comments