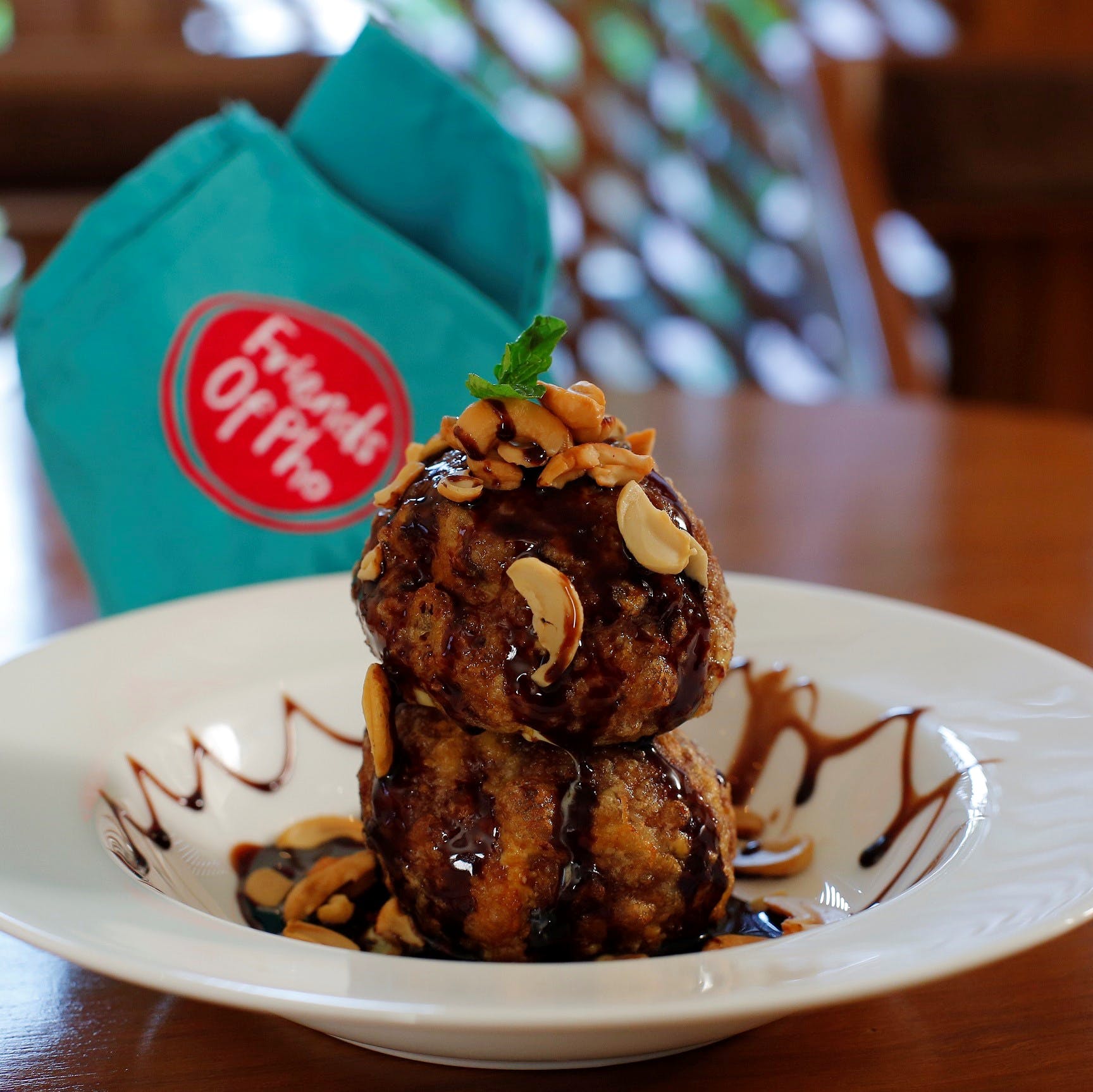 Get Adventurous With New Ice Cream Trends In The City
Summer is knocking at the door and this time you don't want to answer it holding a cup of boring two-in-one flavoured ice cream. As the heat goes up, turn to some of the coolest ice cream parlours in the city to take you to your happy place with their whacky and wonderful frozen treats.

Tequila-Infused Coffee Softy At Ice-O-Metry
Charcoal Vanilla with rum, anyone? The newest entrant on the city's gastro-scape is wooing millenials with quirky, organic, fat-free, flavour-packed ice creams with a grown-up vibe. They have 'normal' and alcohol-infused versions of the most loved softy - all 100% vegetarian.
Ice-Cream Rolls At Frollz
Ditch the basic ice cream for something fun and even more fulfilling – fried ice cream rolls! Frollz experiments with unique flavours. Take your pick from the unique flavours (kiwi blast, paan-flavoured or nolen gur) on offer and watch them conjure up an icy roll from dollops of cream.
Royal Falooda At Giani's
Giani's, a 62-year-old iconic brand from Delhi that recently opened up an outlet in our city. Although their menu will leave you spoiled for choice, you must try the house special Royal Falooda with its unmistakably aromatic rose flavour and dollops of vanilla ice cream. Not a fan of falooda (vermicelli) in your ice-cream? Go for the matka kulfi and thank us later.
Chocolate Bomb At Haagen Dazs
Haagen Dazs is a brand that needs no introduction. The frozen delicacies served here are as much a treat for the eyes as they are for the palate. You must try The Chocolate Bomb. A big chocolate ball filled with four scoops of different ice cream combinations, topped with choco brownie, whipped cream, butterscotch chips & seasonal fruits. You really have to stop yourself from salivating too hard while you pour hot chocolate fondue (served with the ice-cream) from the top to melt the chocolate ball.
Fruit Basket At Icy fusion
We have all heard of the classic ice cream, but have you heard of hand-folded ones, crushed and moulded on marble tops? Icy Fusion has great variety on their menu. You must try the fruit basket, which is a combination of plum, kiwi, apple and other seasonal fruits infused with delicious mix fruit ice cream and topped with fresh fruits.
Stardust Vanilla At Mama Mia
Think Gelato, think Mama Mia. It's time you move on from the classic vanilla gelato and make way for Stardust Vanilla! Made with premium vanilla and activated charcoal, this black beauty is the star attraction at Mama Mia. Did you know that activated charcoal, though black in colour, whitens teeth and also cures hangovers? Well, guilt-free indulgence it is.
Paan Kufi At Kulfiano
If you are a kulfi fan and a paan fan too, we have found the perfect match to satiate your post meal cravings. Try out Kulfiano – a one-of-a-kind ice cream parlour devoted entirely to the classic Indian frozen dessert. Who knew even kulfis can come in flavours, right? They have a whole range of them – from black currant to Rajasthani Matki to even imly (tamarind) on their menu.
Ice-Cream Tacos At Rollick
Rollick, Kolkata's good, old ice cream parlour recently introduced three fun-filled ice cream taco variants. If you chocolate is your bae, try Oreo Overload. It has chocolate, cookies and dollops of hot fudge, loaded with Oreo cookies, served to you in a freshly-baked waffle taco. Fruity is favourite? Then opt for the Fruit Explosion. It is refreshing and tangy, every fruit lovers' delight.
Comments