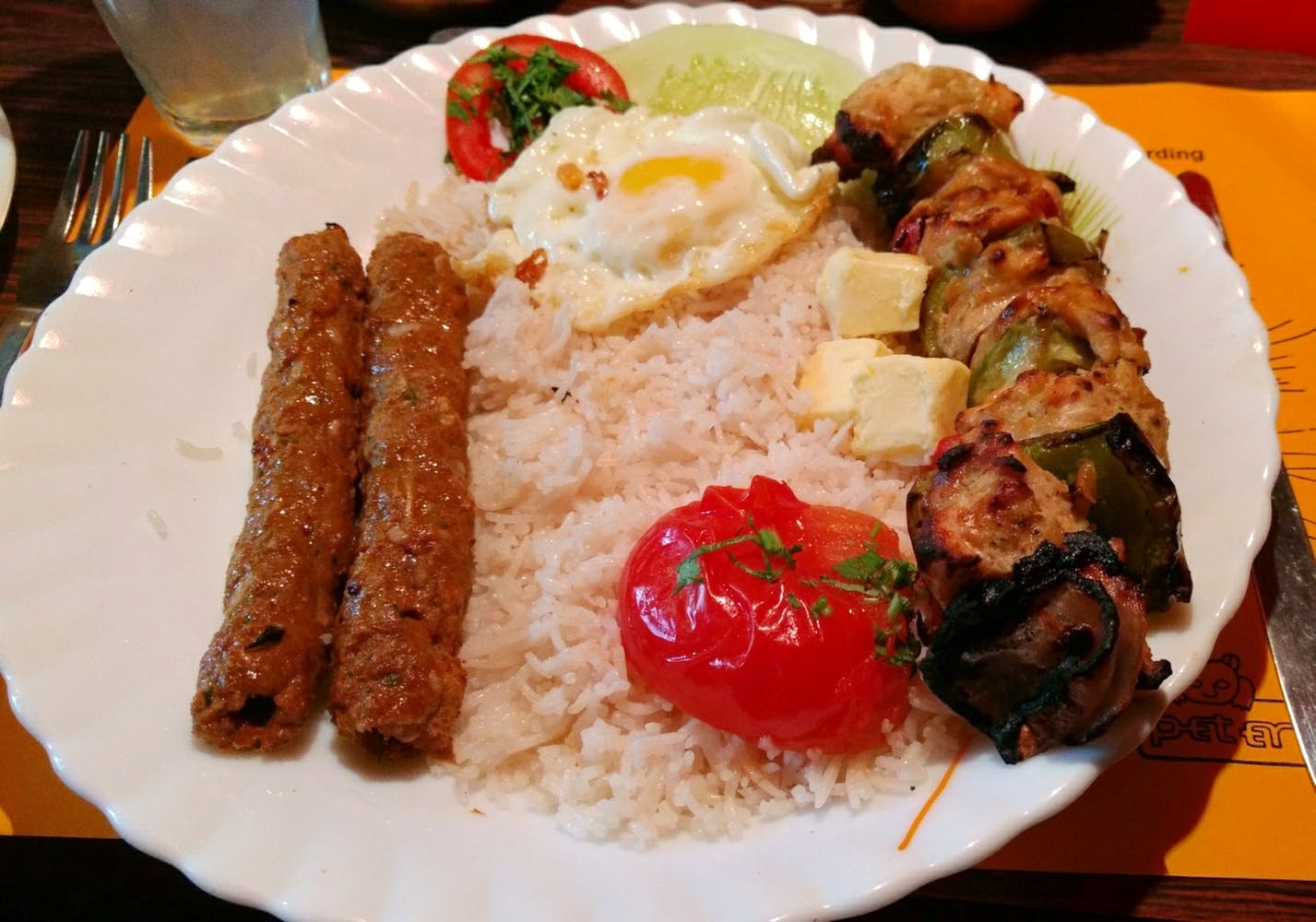 Sucker For Kebabs? Check Our Guide To Some Of The Best Places In The City For The Most Tender Ones
We, city folks, are very particular about the food we eat. There's obviously the irresistible street food here with all the momos, puchkas and rolls but kebabs occupy an equally (if not more!) important place in our hearts. We can never get enough of it. If you, like us, are a sucker for tender and melt-in-your-mouth kebabs, check our guide to some of the best places in the city to try this appetising and mouth-watering wonder.
Peter Cat
When it comes to kebabs, you just cannot ignore this iconic restaurant in Park Street that's known for its tender and juicy Chelo Kebabs. It serves the best ones in town, without a doubt. They have both vegetarian and non-vegetarian (chicken or mutton) options. It's served with aromatic rice, a generous serving of butter and grilled tomato and is a must-try.
Anokha Bagicha
This place in Park Circus is another must-visit if you're looking for kebabs. Go for the Fish Tikka Kebab or the Chicken Angare Kebab. Trust us, you'll be left wanting for more. They have a lot of variety in chicken kebabs that you can choose from. Vegetarians can opt for the Paneer Tikka Kebab (sorry guys! That's all they got in veg).
Oudh 1590
Another restaurant that serves delectable kebabs.Their galawati kebab is a must-try - mixed vegetable paste marinated with special spices and shallow fried on a hot grill. The Zaffrani Kebab and Awadhi Sugandhi Mahi are also must-haves. It's nothing short of paradise for kebab lovers.

Bachan's Dhaba
You have to try the Chicken Hariyali Kebab here. Tender, juicy and will melt in your mouth. It's so good you'll thank us later. The Chicken Reshmi Kebab and Fish Tikka are also quite popular. Vegetarians must try the Paneer Tikka.
Hotel Sathi
This takeaway joint on Rash Behari More serves the most delectable kebabs. Listen to us and go for the Chicken Reshmi and the Chicken Boti Kebab. They serve only non veg kebabs so all you vegetarians, sorry but you won't find anything here (they have other things that you can eat, though). The Hariyali Kebab and Mixed Kebab also taste great.
Tandoor House
Another must-visit place for all kebab lovers. You have to try their Chicken Wings Kebab and Chicken Garlic Kebab. If you want a taste of everything, opt for their Kebab Combo. They also serve Chello Kebabs in chicken ad mutton. And, all of it is pretty reasonable too!
Nizam's
How can the list be complete without mentioning Nizam's. Whether it's the Mutton Seekh Kebab or the Murg Hariyali Kebab or the Nizam Special Kebab, everything is so good here. You have to try the chicken Peshawri and Afghani kebabs too! The mutton galouti kebab is a must-try.
Dilli-6
When we're talking about kebabs, how can we leave out Zakaria Street? Don't miss out on the Chicken Malai Tikka and Reshmi Kebab. The Chicken Tandoori and and Tangri Kebab is equally good.
India Restaurant
This place in Kidderpore serves a wide selection of kebabs. The Chicken Peshawari and Chicken Kanti kebabs are must-haves. Their India Restaurant Special Kebab comes with cheese and will literally melt in your mouth. Then, they also have Kebabs in Butter Masala. Go for the Fish Tikka Butter Masala. We're sure you'll love it.
Charcoal Eats
Last but not the least, Charcoal Eats in Salt Lake serves quite an appetizing fare when it comes to kebabs. Their galouti and seekh kebabs make for a filling snack and obviously taste heavenly. Order the Starters Platter availbale in both veg and non-veg if you want a bit of everything.
Comments