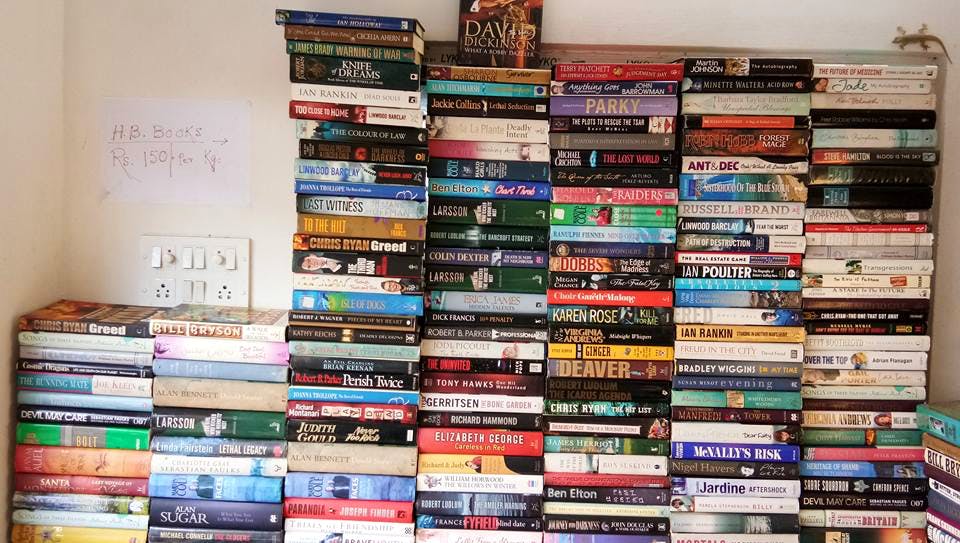 Delia Smith, Dickens, Ray: BookTuk Has It All, And They Sell Books By The Kilo!
Shortcut
If you are a book addict always looking for your next fix, but rising prices are getting you down, head to this place where they are selling books by the kilo.
What Makes It Awesome
BookTuk is a 600sqft space near Kalikapur on the EM Bypass, filled with books being sold by weight – at INR 200-300 a kilo. The collection ranges from Penguin classics to some great Faber & Faber and Vintage titles.
The Delia Smith and Jamie Oliver cookbooks are a steal – you'll probably end up paying about INR 200 for each, and they are in pristine condition. You will also get children's books, encyclopedias, dictionaries, biographies, popular series like Twilight, Harry Potter and Stieg Larsson, and much more. Browse a bit and you will find something unusual – a customer picked up a set of 30 postcards with paintings done by well-known artists.
If you think your house still has space for books, head here. We added to an already-huge collection of cook books. It is also great for people wanting to stock up a neighbourhood library.
What Could Be Better
It's a bit tricky getting there as it is not a proper shop, more of a garage space and has no signage. On EM Bypass, move towards Ajoynagar from Ruby General Hospital and keep an eye on your left. The shop is near Kalikapur Wilson Marble Bus Stop.

Pro Tip
BookTuk is open every day from 11am to 8pm. The number's on their Facebook page, so you can call to check before you go.
Comments