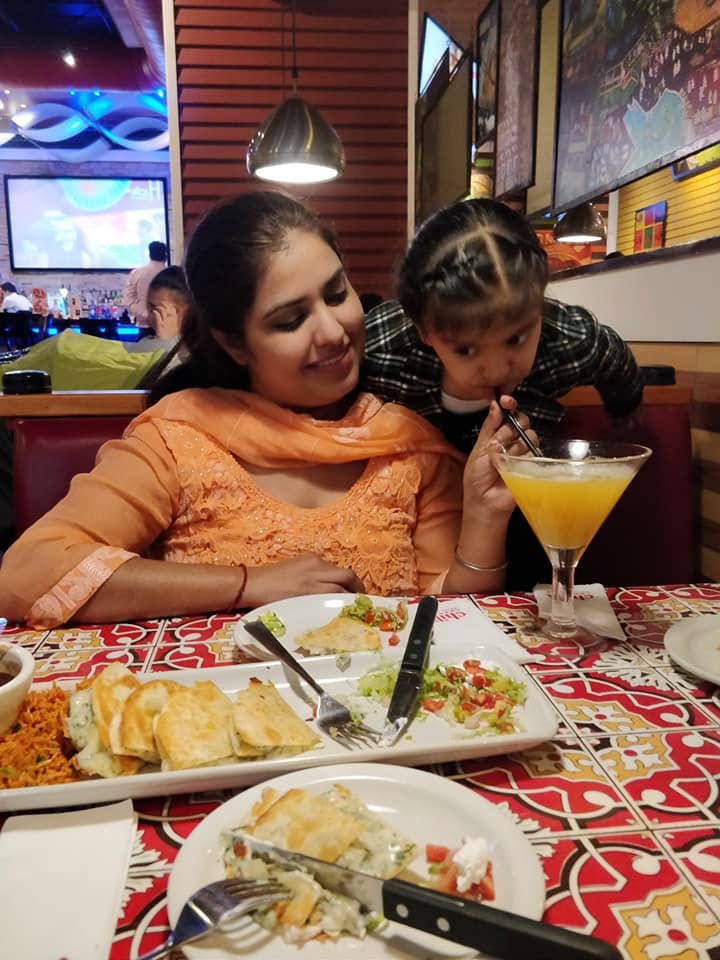 Eat, Play, Love: List Of Child-Friendly Restaurants In The City
Taking your little ones to a restaurant is no child's play. There is a whole checklist you need to tick off to ensure that the environment is conducive enough for your kids or else you would land in the soup instead of leisurely slurping on one. So, here's a handy list of child-friendly restaurants in the city where both you and your wee ones can have a good time.

Jungle Safari
If not the Calcutta Zoo, then take your bubs to this jungle-themed restaurant in Mani Square Mall. With soft grass beneath their feet and monkeys (artificial, ofcourse!) on vines hanging above their head, this place looks straight out of the Jungle Book and is sure to thrill the young ones. Watch them squeal with delight as they point out iconic characters like Mowgli and Bagheera and get distracted by sounds of chirping birds and roaring lion. There's lot of variety on the menu - North Indian, Chinese, Continental or Italian whatever tickles the taste buds of your fussy eaters. Whatever you do, don't miss out on the Sherkhan Cooler!

Cost for two: INR 1,300.

Hakuna Matata
True to its name (which roughly translates to 'there are no troubles' in Swahili), this place will keep all child-related troubles at bay. Offering healthy yet tasty options (they have beetroot infused puchkas!) and cheery ambience, Hakuna Matata is perfect to take your kids along to. Nachos, cheese croquettes, healthy soups, masala fries, some delectable shakes and tempting cheesecakes - all things kids would love to devour. The highlight there, however, is the Wish Tree, which is beautiful concept by the restaurant to encourage you to dream. Get your child to pen down a wish, stick it on the tree and let the winds carry them to reality.

Cost for two: INR 900.

Mrs.Magpie
Touted as the most charming cafe in Kolkata, Mrs.Magpie is all things pastel, cutesy and dainty, which your kids will find irresistibly attractive. Hints of the Enid Blyton-y charming world peeking out in little nooks and crannies with a pink store front that has beautifully frosted cup cakes topped with a bumble bee or a red mushroom or pretty flowers on display. Don't be surprised if your kids refuse to leave this place, in fact even you might not want to given how perfectly relaxed the ambience is. Whats more on the menu? Freshly made pastas, healthy sandwiches, scones with jam and cream, hot chocolate (the best in town) and thick milk shakes. If you go to the Salt Lake branch, they have a separate play area for toddlers too.

Cost for two: INR 600.

Chili's Grill & Bar
Trust their cheesy pizzas, tacos, crispy chicken (with some healthy corn on the cob and potato mash on the side) to make little tummies happy. Do ask them for the kid's menu wherein the little ones can tick what they want. Chili's does not waste time when it comes to entertaining the smallies. They hand them a box of crayons with a puzzle sheet as soon as they enter. While they get busy with their new goodies, you can order your food in peace. The chicken crispers with corn on the cob is a must-try.

Cost for two: INR 1,700.

Cafe ICan Fly
Colourful, bright, quirky and cosy, this place sings of happy cheerfulness that'll definitely appeal to the old and young alike. Cafe ICanFlyy, run by special needs individuals is a colourful 50-seater space with indoor, outdoor seating and free WiFi. So whether it is work or catching up with friends, you can do it all while your kids run amok. A ball pool, a big doll house and a wall climbing section, there is a seperate play area to keep your tiny ones hooked while you chill on a bird's nest swing with a mojito in hand. And if you have the company of slightly older kids, then there's a rack of new board games to keep them entertained. An entire wall is stocked with goodies ranging from chocolates to cookies to cute knick knacks (like kettles, gift tags, handmade envelopes and storage boxes). We don't know about your kids but this cafe will definitely having you coming back for more.

Cost for two: INR 600.
Comments