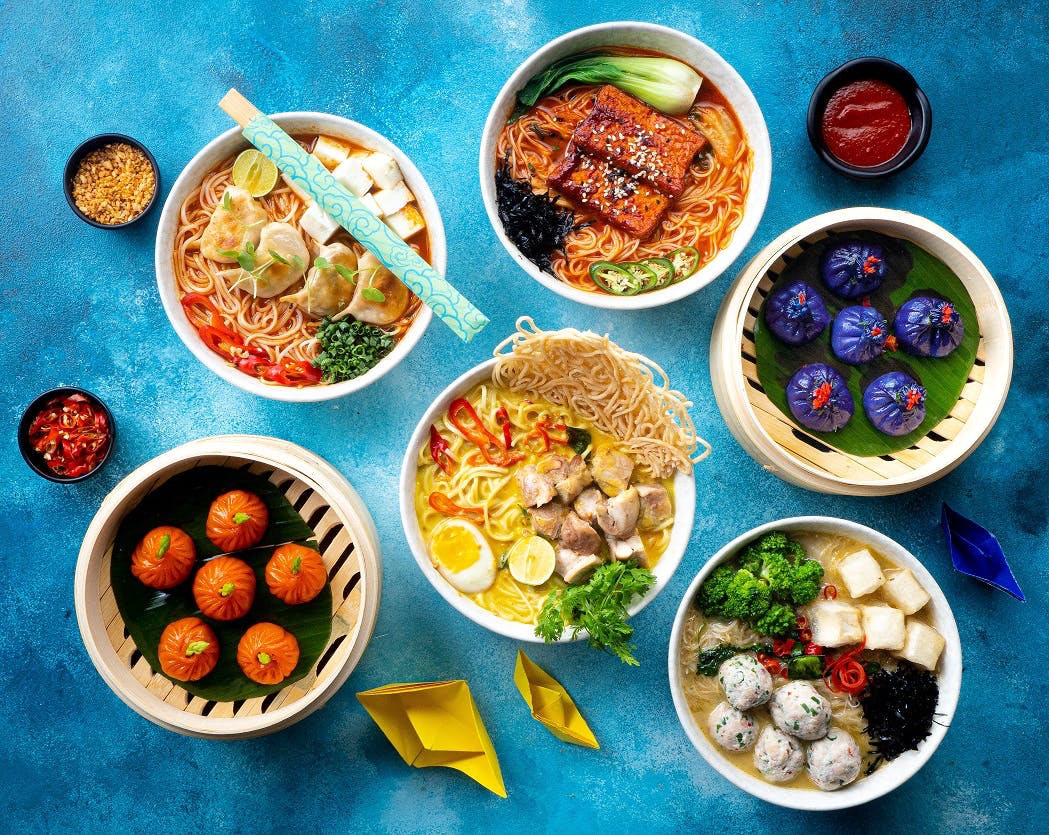 Beat Those Monsoon Blues With Comfort Food, Including Ilish, At These Restaurants In The City
Rains call for comfort food. And if it's ilish, you just can't miss it. So, it's time you beat those monsoon blues with soul-satisfying food from some of your favourite restaurants in the city. We've made you a list of them that have introduced special monsoon and hilsa menus especially for the season.

Monkey Bar
Head to this Camac Street gastropub and gorge on Reddy's Popcorn Chicken with coconut shavings, curry leaves, black pepper and a squeeze of lemon or go for the golden fried Mac & Cheese Croquettes stuffed with broccoli and peas.
Sit by the glass windows and soak in the views of the city while enjoying their comforting Hearty Bowls made with delicious broth, flat noodles, bok choy, bean, sprouts, carrots and mushroom with chilli oil and chopped scallions available in both veg and non – veg options (choice of chicken, pork or prawn).
Ozora
Chai has always brought the city together and witnessed discussions on a range of topics from politics to films. So, why not enjoy a Chai Pe Charcha over a hot cup of tea at Ozora with your gang? Choose from Masala Chai and Earl Grey Tea to Jasmine Green Tea and Lemon Black Tea to name a few (all of it sourced from Nathmulls). And guess what? Ozora's got tea cocktails too! Try the Té-Basilico, Smokey Masala Té, Té-Citronnelle or Spiced Té, Té-Bubbles. Munch on snacks like Oreo Pakora, Grilled Chicken Sandwich, Nachos Chaat, Mini Burger with Sabudana Vada, Beer Battered Onion Rings and much more.

Yauatcha
Enjoy a good spread at Yauatcha that comprises Cantonese dishes like Lamb Roll, Wrapped Chicken in Pak Choi served with Szechuan Sauce, Shanghai Siew Long Bun with Chicken, and Vegetarian Poached Peking Dumpling among others. Do not miss out on their Vegetarian Hot and Sour Soup with mushroom as well as the steamed and fried dim sum baskets.

FabCafe by FabIndia
Indulge in light, healthy food options at Fabcafe by Fabindia in Louden Street. Try the vegetarian appetisers like Spinach, Hara Pyaz and Water Chestnut Momos made with jackfruit flour and root starches served with garlic chive dip, Veggie Crisps with Moongdal Hummus (crispy bhindi, sweet potato and beetroot with a moong dal hummus dip). Non-vegetarians, go for the Mutton Samosa (mutton keema, onion and fresh coriander stuffed samosa). Or just opt for the comforting Red Rice and Tri Dal Khichdi (prepared with organic desi ghee, yoghurt and pickle).

The Myx Bar & Kitchen
Enjoy the season with their crispy fried food, cocktails and desserts. Go for the Stir Fried Basket For Monsoon Only (crispy assorted vegetables tossed in an Asian spicy and sweet sauce), Crispy Chicken Pakoras served with lachha onion and a sweet and spicy dip, and Crispy Fried Fish with Spicy Tartar (fish marinated in mustard, fried and served with spicy tartar).
Try refreshing cocktails like Watermelon Cosmo (Vodka, Cointreau, freshly Chopped Watermelon and Watermelon Syrup); Litchi Daiquiri (White Rum, Cointreau, Blue Curacao,Freshly Chopped Litchi) and Pomegranate Mojito (White Rum, Simple Syrup, Freshly muddled pomegranate, lemon chunks and mint leaves, topped with Lemonade).
Sonar Tori
Hit up Sonar Tori in Salt Lake for the delicious ilish that's synonymous with the monsoon season. Ilish is not just a food item for Calcuttans. It's an emotion. Go for the traditional ilish paturi or the doi ilish (hilsa marinated with yoghurt and baked at a low temperature). Don't miss out on the Sonar Tori special Borsha Platter and Hilsa Platter.
Novotel
Head to The Square in Novotel for their Ilish'er Dashavatar that's got Fish Pulao, Bhape Ilish, Ilish Tel Jhal and lots more. You can also try the Grilled Ilish Salad, Anaros Ilish and Smoked Ilish.
Aromas - Kenilworth Hotel
Aromas at Kenilworth Hotel has an ongoing hilsa food festival and you shouldn't miss it. Try the appetizers and mains like Ilish kobiraji with gandhoraj tartare, smoked hilsa fillet served with kancha kola, sorshe gnocchi and steamed broccoli, ilisher dhakai paturi, bhaja ilish, sorshe ilish, begun diye ilish, hilsa with Thai green curry and gondhoraj gobindo bhog rice and dum ki ilish biryani.
Comments