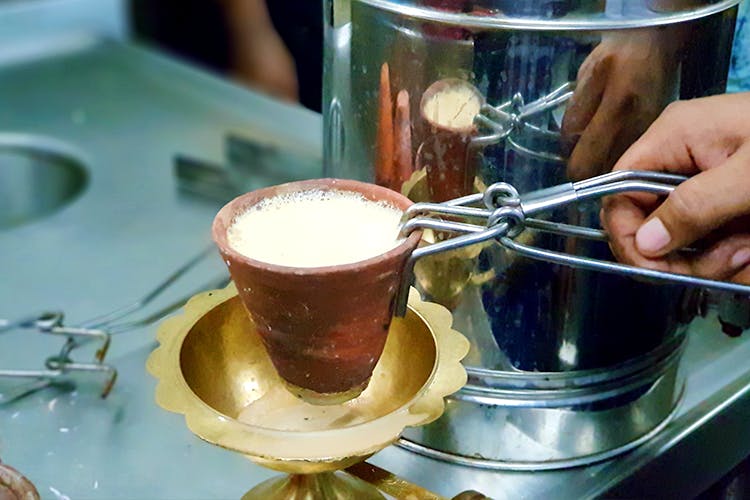 Roll Out The Red Carpet For Kolkata's Tandoori Chai
Shortcut
When you heard it for the first time, you wondered what it really was. Then you watched the video and witnessed it become viral in a blink. Since, then it has just been on the to-do list for your next Pune trip. But not any more because tandoori chai has arrived in our town!
Great For
Masala Chai, Kulhar Chai.
What Make It Awesome
It was just a couple of months back that Pune was raving about its tandoori chai. Sure, they'd set the ball rolling, but it has now arrived in Kolkata. Bhowanipore's Eight8+ Kafe is now serving tandoori tea and with just the right amount of desi swag. Still not schooled on what tandoori chai is? Simply put, it's brewed chai that's made to cook on a smoking hot kulhar that's been roasting in the coal tandoor. Eighty8+ Kafe's tandoor chai has a good smoky flavour and comes with a dose of chai masala. So, if you're a masala chai-vinist then this new take will definitely win your heart. Served in an earthen kulhaar this is best complimented with a wafer rusk and is perfect for a rainy day.
Pro Tip
If the rusk (the chai is served with it) doesn't cut the deal for you, then try Eight8+ Kafe's signature cheese corn balls to go with your cuppa.
Comments