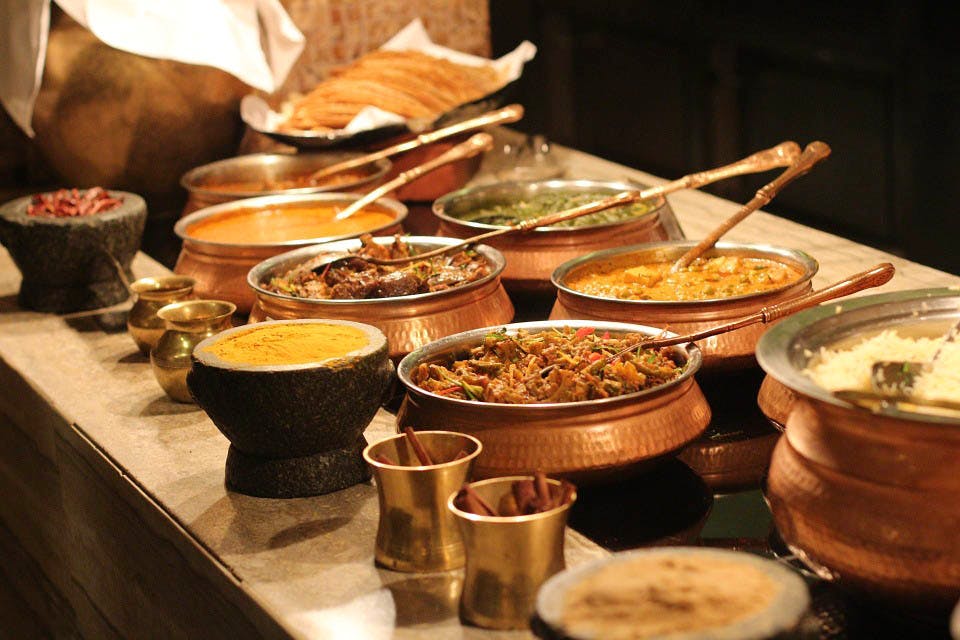 What's A Party Without Great Food? Order From These Caterers In Pune For Just That
Hosting a party is no cakewalk. Ultimately, you have to be in charge of the food, beverages, decor, venue, and various other arrangments. However, we feel the food and beverage scenario ultimately makes or breaks the party. Weddings, birthdays, anniversaries, pujas or any other type of event that you're hosting, keep your food game strong and dial-up these top caterers who specialise in different kinds of cuisines and can customise catering packages as per your needs and budget.
Shreyas Catering
Hotel Shreyas in Deccan Gymkhana is a well-known place for authentic Maharashtrian cuisine. So is their catering wing. Efficient and suiting all the budgets, Shreyas Caterers specialise across all cuisines and can cater to big and small functions in any venue of your choice. They also undertake the responsibility of arranging for cutlery and designing the counter decor. Do not give a miss to the puran polis and shrikhand and more. Their prices start at INR 210 plus taxes per plate.
Parii's Kitchen
Do you want your guests to leave your party with a smile on their face? Dial-up Parii's Kitchen for finger-licking good food. Run by caterer Pari Narang, this service is ideal if hosting a small get-together or parties. Get delicious meal boxes and packed thalis from these caterers if you and your guests are travelling someplace starting INR 150.
Badamikar Caterers
When asked about good quality catering, Badamikar Caterers' name is on the tip of every Punekar's tongue. Established in 1974, they are known to have a rich legacy of serving lip-smacking food across all the cuisines, for all kinds of celebrations and parties. Whether it is an intimate thread ceremony or a lavish wedding, you can choose between eight of their buffet options- Regular, Supreme, Deluxe, Royal, Special, Grand, Super Deluxe, Maharashtrian starting at INR 250 per plate.
Sharif Caterers
The easiest to locate thanks to Google Maps, Sharif Caterers is the largest stall in the area and steals the show with its massive display of kebabs, fried chicken and handis full of meaty gravies. But, we'd recommend stopping here for their variety of chicken on-a-stick. Let your nose lead you here, so that like us, you can dig into chicken lollipop (INR 40 per piece), chicken chakori (INR 70 per piece), chicken malai (INR 100 per piece), chicken stick (INR 40 per piece) and more. You'll also get mutton samosas, spinach crusted fried chicken, cutlets made of chicken and mutton among other things. If you're looking for something more filling, sample their rogan josh and biryani. And, for dessert, dig into shahi tukda (INR 100 per plate) that's not too sweet and is quite perfect, to be honest.
You can opt to pack some snacks for home, eat while you stand around or choose to sit-down and eat behind the snack counter, where there's ample seating arrangement for families and others.
Mouj Maja Caterers
Looking for a caterer for a Bong wedding or a lavish Ashtami spread? Located at Alandi Devachi, the Mouj Maja Caterers are known for their efficient catering services, across cuisines (Bengali food is their specialty) and budget. Whether it's for 20 or 200 guests, just give these guys your budget, and they shall chalk out a decent menu for you. Don't miss their biryani, veg korma and paneer dishes. Price per plate can range between INR 300 and INR 1,400.

Comments