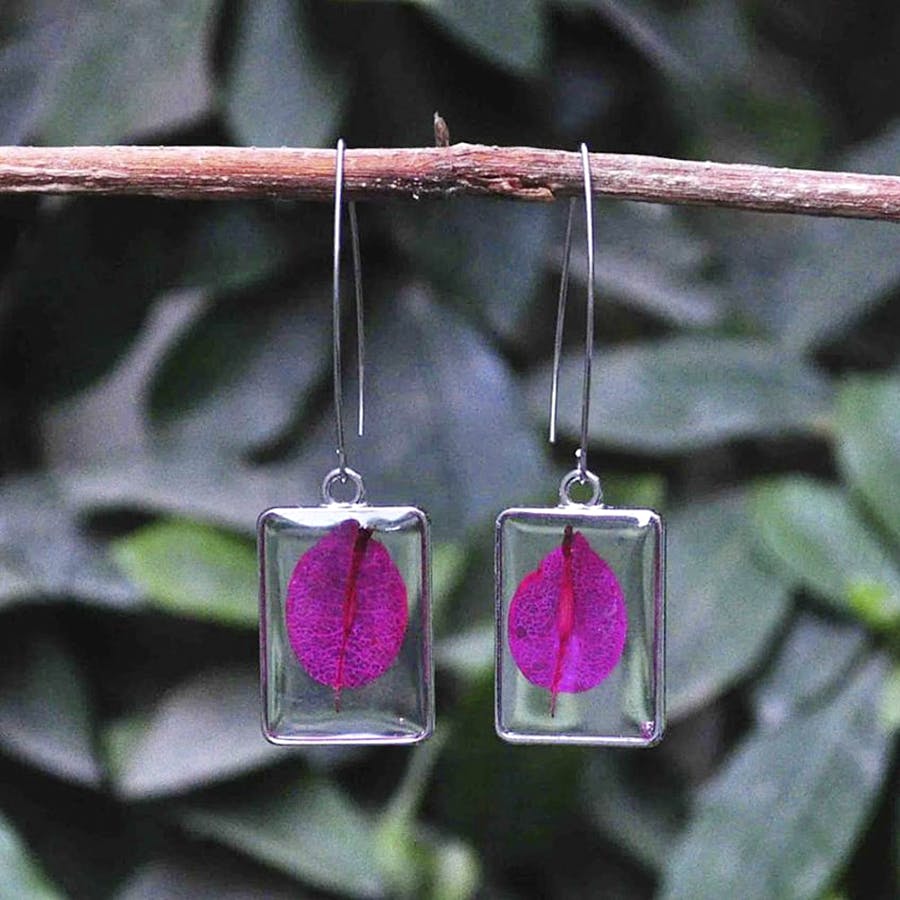 Marigolds In Rings, Bougainvillea Bookmarks Or Shamrock Earrings: This Brand Literally Makes Jewellery From Nature
Shortcut
Alankaara, a literally floral brand that does jewellery where in they enclose dried, real flowers in jewellery, bookmarks and key rings, add a bit of nature to your daily life!
What Makes It Awesome
Quite literally putting nature into jewellery and home accents, Alankaara is a charming brand that you need to check out. Mostly creating unique pieces of jewellery -- from dainty earrings to statement rings, they incorporate real objects from nature. We could not get enough of the earrings, especially the danglers with three wildflowers enclosed in metal and enamel. The shamrock earrings are cute as a button too, if you want to add some Irish luck to you life.
Hydrangeas, marigolds, jasmine buds and even buttercups weave their way into the predominantly brass and enamel jewellery. Rings which look (and really are!) like a massive dandelion in a glass bulb, or bright pink amaranth in glass as a pendant will also add a touch of colour and the great outdoors to you outfit. Most of the flowers, ferns and leaves are remnants from a florist or rejects in flower bazaars, or just picked off the ground so you don't have to worry about harming the eco-system. No plucking from neighbours well-manicured garden involved here! Prices start at INR 800 so its just right to give you BFF a surprise present!
Pro-Tip
Check out their limited edition collection. They are usually pieces of jewellery with a mix of flower types, leaves and ferns, to make it like a little garden in the form of earrings, rings or neckpieces.
Ask Aakanksha a question