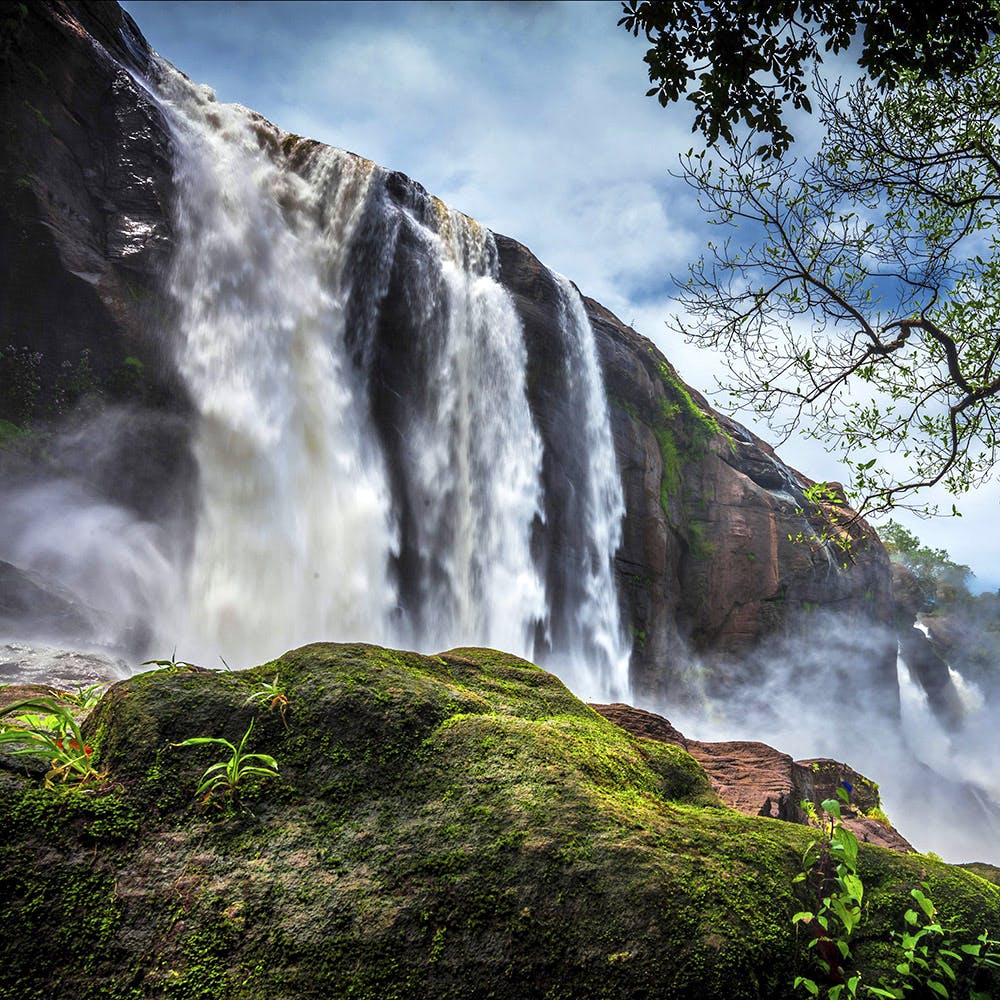 This Weekend, Plan A Trip To The 'Baahubali' Waterfalls In Kerala
Shortcut
Experience both adventure and serenity at the Athirapally Waterfalls in Kerala, where plenty of Bollywood movies like Dil Se, Guru and Baahubali were shot.

What Makes It Awesome
Movie buffs, if you're familiar with the jal parvat in Baahubali or the backdrop of the song Jiya Jale from Dil Se, or even songs from Raavan and Guru -- you should know that the scenery is no mere prop or part of a set. It's actually the roaring 80-foot-high Athirapally Falls (aka the Niagara Falls of India), nestled in the heart of the Sholayar Forest Reserve in Kerala that is featured in these scenes and what makes the cinematography so beautiful!
If you're already inspired to make a trip there, make sure to drive down to the falls (or trek your way there) -- the journey through the canopied roads of Kerala is a truly magical experience. Once you reach, you can treat yourself to three different views of the falls. One from the ticket counter, the other from the top part of the falls and the third, from 80 feet below. The third view is not for everybody, as there are plenty of slippery rock steps to get there, but it's definitely worth it if you manage to make it!
Spend some time there, absorbing the sounds of the falls, the mist over the rushing water and maybe even go for a small swim (it's only banned during the monsoons, because of the high flow of water). Adventure junkies can try trekking through the Sholayar Forests and spot wildlife like exotic birds, langurs and elephants, or check out Vazchachal Falls -- a mere 5 km away from Athirapally.
Pro-Tip
There's plenty of parking space, and separate restrooms for men and women to change out of wet clothes. Water bottles at the kiosks cost INR 30, and if you return the plastic bottle at the entrance, you will get back INR 10.

Also On Athirappilly Water Falls