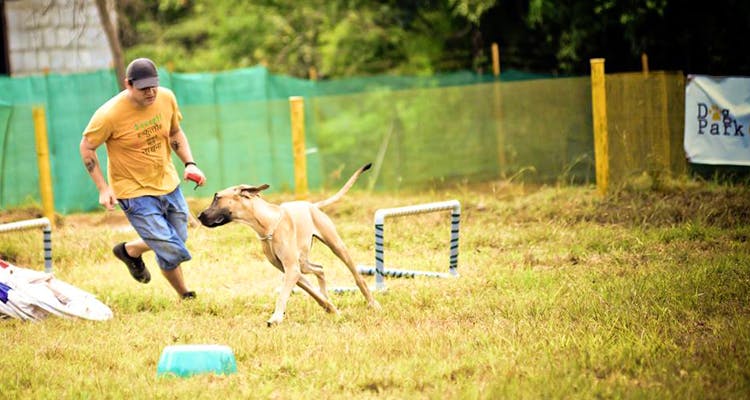 Unleash Them Pooches At This Private Dog Park That Comes With A No Leash Policy
Shortcut
A first off-the-leash private dog park, Dog Park at The Elephant Pond is the ideal spot to take your canine family for a day out.
What Makes It Awesome
Located just about 25 kilometres from the city centre, The Dog Park at Elephant Pond will make pet parents thrilled. A one-acre open space, it is cordoned off from the rest of the property so you're not chasing after your pooch either! And if you're wondering how your gentle little pug will take on a feisty and much larger mastiff, then not to worry, they've got that covered too by dividing it into two separate areas. We absolutely love that you don't need to hold your baby back on a leash because if there's one thing they are strict about, it's their No Leash Policy.
And while the dogs are finding buddies or even mates, you too can chill out with fellow pooch owners for a relaxing time and swap stories on whose baby is cuter. If you fancy some alone time with your four-legged friend, they have some beautiful trails, outside of the one acre, that you could go on. Do keep your eyes peeled for what we think is the most brilliant event since Tomorrowland – a camp out with your doggies. Once a month, you and your pooch are invited to watch the sunset together, have a barbecue and bonfire, make friends and then bark at the moon before cuddling in a tent till sunrise.

Also On Dog Park At The Elephant Pond
More Information
Dog Park At The Elephant Pond
Comments