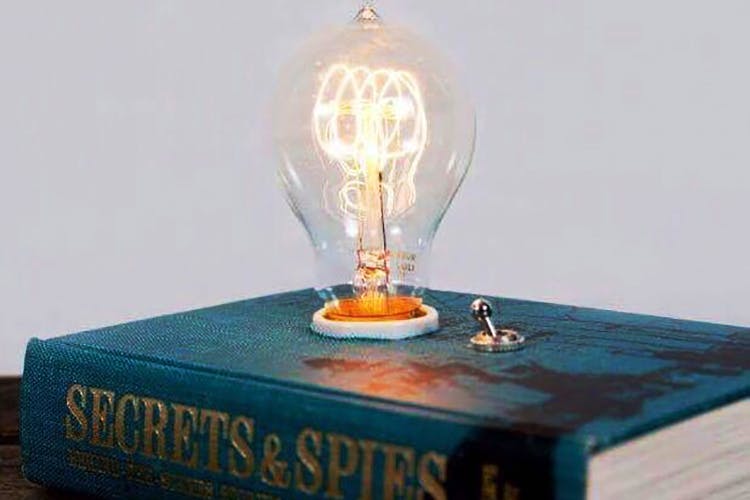 OMG! This Bangalore Home Decor Brand Will Turn Your Favourite Book Into A Lamp
Shortcut
With geek-chic test tube vases, rustic rope lights, and charming book lamps, Gingerline Home Decor is upping the ante with its unique and quirky home accessories.
Fun And Functional
Gingerline home decor is a cool new home accessory brand that is all about quirky design. This brand is only three-months old but has already caught our eye because of its quirky designs. Shubreet Sidhu, the brand's founder, wanted to celebrate the design of everyday items that would otherwise escape our notice, by incorporating them into her home decor. From the Safety Pin Towel Hangers to Book Lamps, Gingerline gives its spotlight to it's clever and whimsical design.
Wonderland Inspired
Their Geek-Chic vases and chandeliers look like they're straight out of Wonderland, with their delicate metal frames and their testube flower vases that are sure to stir up some amusement with houseguests. Or take the rustic route with the Rope Lamps that add a bit of countryside charm to your space. Their Pencil Lamps are especially clever as the wires serve as the doodles it creates. All their stuff is equally charming and functional.
Cute and Customisable
The products at Gingerline are quite unique, but if you want your piece to be truly one-of-a-kind, you can get it customised to your liking. Everything is customisable, from the colour scheme to the size. For instance, you can get a Book Lamp made out of your favourite book and celebrate that memory forever. The prices start at INR 1,500 and go up to about INR 10,000 or higher, depending on how much you want it customised, which makes it quite the budget-friendly brand. So you should be able to find something rustic or whimsical within your price range. You can find them on Facebook here and Instagram here, get in touch and place an order. They ship their products to any city in the country, and you can expect some quaint and charming home decor at your doorstep within 7-10 days.
#LBBTip
They are currently working on developing a fully-fledged website that should be up and running in a few months so keep a lookout for that.
Comments