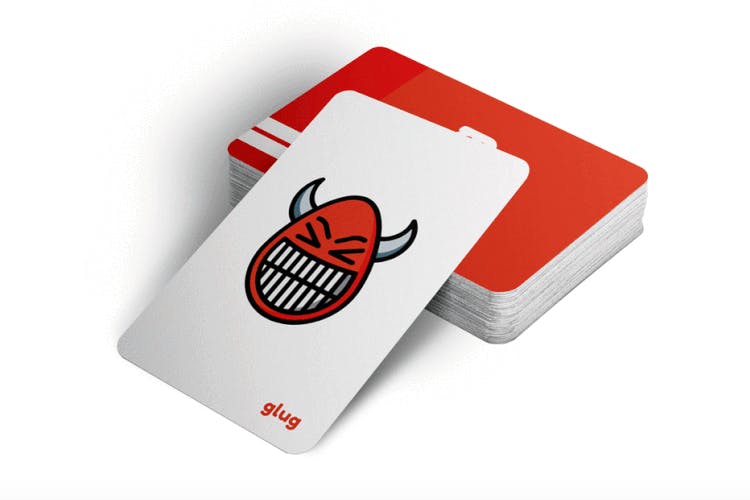 There's An Amazing New Drinking Game In Town And You Have To Get Your Hands On It
Shortcut
Gather your friends and play GLUG for a night of good fun. From the main attraction of a party to just an ice breaker, it calls for the perfect blend of carefree fun and bonding. And this comes from experience!
Story Time
One rainy day when the crew was all ready for a fun evening out clubbing, Bangalore weather proved flaky as usual and it started pouring. Hence, we decided to turn what was supposed to be a fun night out into hopefully a fun night in. We had all the supplies, now we just needed an entertainment factor. Luckily, I had me a deck of GLUG and we were sorted for the night.
Party Fuel
An all new drinking game with the sole purpose of enlivening social situations, you can make the best of your time anywhere with a pack of these fun cards! Any house party with a mixed group of people can be really awkward, but this served as an ice-breaker! Even that one friend who is always glued to their phone got super into it. Be it rum and coke, gin and tonic or fresh lime soda (sweet), whatever your poison is, glug on it and get increasingly 'happy' as the night progress. Also, age is just a number when it comes to GLUG (unless you're below 18).
Worth A Shot (Or Two)
Essentially a drinking-meets-card game, the starter pack costs INR 799, and consists of a variety of cards — Friendly, Naughty, Uncomfortable, Rule, Angel and Devil. By the end of the night, you're surely going to have memories (or not) of dance offs, rap battles, singing with your shoe as a mike, ball dancing, admitting to some embarrassing stories out loud, hitting up an ex and what not. With the devil card, the first 5 devils have to pour some of their drink in a glass, the 6th devil has to drink a mix of everything – be it whipped cream, coke, whiskey, Baileys or all of it. You can make it worse by adding in eggs! The rule card had every one barking to communicate for one entire round. Call over your old friends and reconnect with them, or head to your local bar along with the deck and make some new friends. Ditch the basics of Monopoly and spin the bottle, GLUG is the new in. Get your deck here
Comments