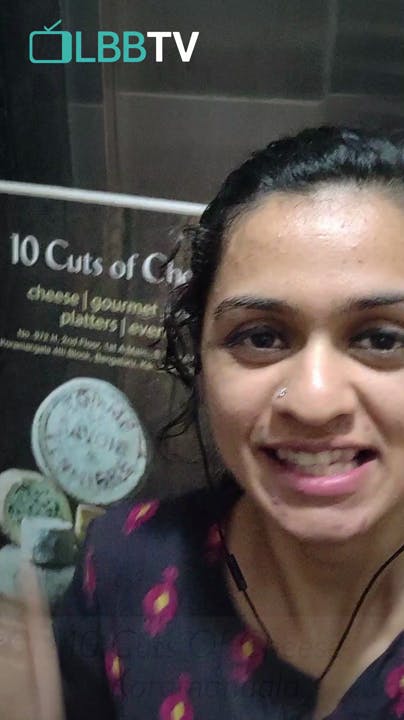 Gouda, Bocconcini Or Burrata: Get All Kinds Of Gourmet Cheese And Pairings From This Store
Shortcut
It's all about cheese at 10 Cuts Of Cheese. From mozzarella to bocconcini and to gouda, mascarpone, and burrata, the store stocks up on cheese from all over the world. Plus, cheese, wine pairings, and events are conducted too!
What Makes It Awesome
10 Cuts of Cheese's owner Christopher Albuquerque is the cheesiest man we have met. And that's mainly because his refrigerators that are loaded with cheese from all around the country and world. From mozzarella, feta and cheddar to the fancier burrata, gouda, and halloumi, it's a haven for anyone who loves cheese. We spotted foreign cheeses such as cheddar with cranberries as well as with fig & honey from UK, manchego from Spain which we took home, Parmesan from Parma, and brie (authentic, yaay!) from France. Local cheese such as Kalari cheese from Jammu & Kashmir and edam from Kodaikanal-based Caroselle Cheese are also stocked. You can also get Begum Victoria's artisanal cheese such as fontina and brie.
Lucky for you, Christopher will be around to help you with the cheese profiling and recommend pairings. The store also has food and nibbles that go with cheese, so load up on blue potatoes, turnips, yuca, and sweet potatoes. Plus, dried fruits and berries such as apricots and blueberries, and olive oil, canned fish, pasta, and jams. Simpler pairings such as balsamic vinegar, crackers, crisps, dried fruit, honey, and maple syrup are also available. They also stock up on German-style sausages, bacon, and cold cuts from Arthur's Food Company. Baguettes, sourdough, ciabatta, and focaccia from Indiranagar's artisanal bakery Oven Springs are available for you to buy as well.
Pro-Tip
If your love for cheese goes beyond just eating it, Christopher regularly conducts workshops on cheese making and pairings. Given the fact that you can eat most of your workshop props, we say, sign up for the next one right way. There are chocolate and cheese pairings too with chocolate, so be sure to sign up. Also, you can also order online as their entire inventory is available on their website.

Comments