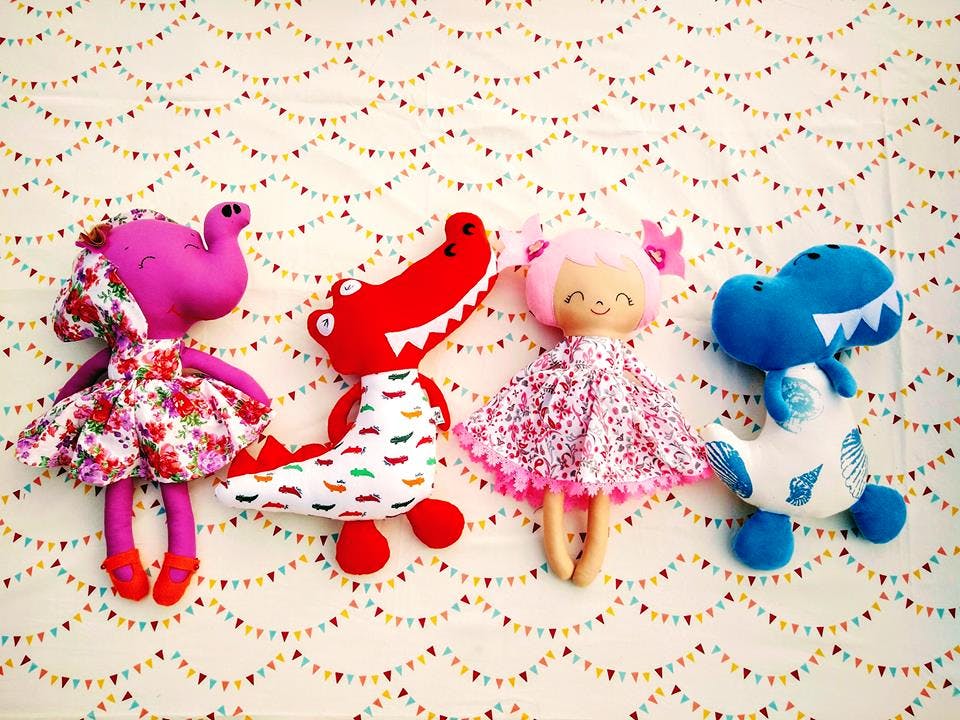 Unicorns And Elephants: We Found The Most Adorable Handsewn Dolls For Your Little One (And Yourself)
Shortcut
Sew Me By Sumi makes cutesy, beautiful, handmade dolls with pretty fabrics, embroidery, and colourful detailing. From unicorns to princesses, these dolls are something your kid will absolutely love playing with.

What Makes It Awesome
Dolls have their own charm, especially when they are handmade with pretty detailing and are the kind that you would want your child to play with. Sew Me By Sumi does exactly that with its range of colourful, Pinterest-worthy, and totally adorable dolls. The dolls are mostly colourful creatures that could be anything from a happy looking elephant to dinosaurs and alligators with the most cartoony expressions. For added cuteness, they come in a variety of fun fabrics with prints and designs that include florals, bananas, alligators, and abstract designs.
If you take a look at the social media channels you will go 'awwww' looking at the dolls. In fact, your kid will probably scream in joy and snuggle up with them. And let's face it, if you are like us, you will probably want for yourself as well. That Miss Piglet Ballerina with a pretty bubblegum pink skirt and Miss Unicorn with the golden horn and purple skirt dress with pretty frill detailing and ice cream print have our hearts! They are priced at INR 1,499 each and are 18-inch tall and made from child-friendly, safe fabric and hypoallergenic polyphyl filling. You can place an order via Facebook or Instagram by sending a personal message.
Pro-Tip
The brand also does customisations, so these dolls can come with stitching of your child's name to make them extra special and a one-of-a-kind keepsake.

Ask Sreepathy a question