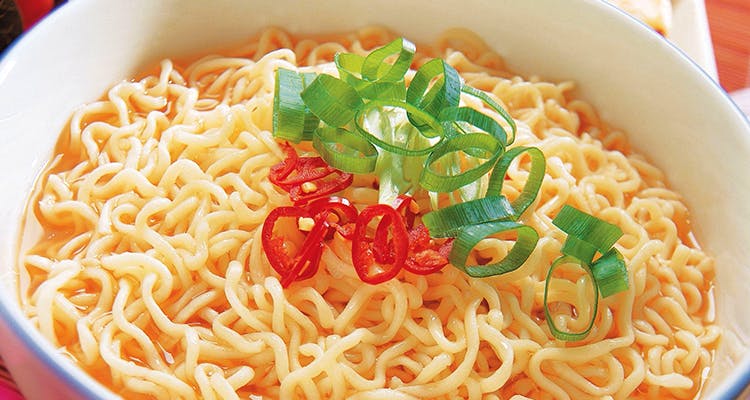 Plain, Cheesy Or Manchurian: Anytime Is Maggi Time And Here's Where To Find It In The City
While the popular instant noodles might have had its share of controversies, Maggi is still synonymous with comfort food for most of us. Whether it's for a late-night snack or a quick lunch, don't we all love tucking into a warm bowl of this noodly goodness? Especially so with the occasional rains these days! And, in case you are craving for something more exciting and flavourful (or are too lazy to cook up some yourself), we have just the thing for you. Here's our pick of restaurants and cafes around town that serve Maggi in regular as well as interesting avatars.
Kitchen of Joy
If you think the good old, plain Maggi just won't do, this humble cafe has quite a lot of variations for you to choose from. Starting from Cheese Maggi and Egg Maggi to Chicken Sausage Maggi, Chicken Sausage+Egg+Veg Maggi and Mutton Kheema Maggi, Kitchen of Joy has enough of the yummy stuff to keep everyone happy.
Tea Brew
What better weather to sip on a hot cup of tea and slurp some Maggi, don't you agree? Now a 80-seater, tea room-cum-restaurant Tea Brew has quite a few Maggi specials on offer. With a choice of veg or chicken, their menu lists Tossed Onion, Schezwan, Exotica (with veggies, olives, jalapenos and corn/mushroon) and Italia with olives, jalapenos and Italian seasoning.
Chaipatty
The first place in Bangalore to start the trend of serving Maggi in a cafe (way back in 2010), Chaipatty is perfect for a weekend hangout with friends. This pocket-friendly cafe serves plain, veg, egg and chicken Maggi. But what we love is that you can choose to make it Exotica with an additional INR 40 (quite a popular option among the regulars, we must say) or just decide to keep it super-cheesy (INR 10).
Chai Point
You don't even need to leave where you are right now to get the goodness of Maggi in your hand now. Just order from Chai Point. Pick fro Peri Peri Veggie, Green Chilli Veggie, Atta Veggie or the classic options to feed the heart and soul. Add on some ginger chai, and it'll be heaven on earth. We're doing that right now!
Price: INR 55 upwards
Shivam Snacks Corner
Amongst the several busy lanes around Christ University populated by students, there exists a place called Chikkalaxmi Layout a.k.a. Chick Lane. On this lane resides the small unassuming shop that we like to call The Maggi Man. They deliver different kinds of Maggi to most of the people living in this area. While The Maggi Man also offers pav bhaji, roti sabji, rolls, sandwiches and more, his fame lies in his excellent rendition of Maggi. With variations like cheese onion Maggi, onion chilli butter Maggi, chicken Maggi, aloo cheese Maggi, egg cheese Maggi, mix veg paneer Maggi and several other kinds, the stall keeps its loyal clientele coming back for more.
The Open Box
Called Bring Back My Maggi To Me, this one is classifed as a soup in true quirky TOB style. Since the most fun part of Maggi is that you can make it in two-minutes, these guys have a DIY of this where the noodles and hot water come sepatately, and it actually cooks on your table. That too in a chemistry lab beaker. Hah. Bring it back indeed!
Price: INR 150
The Teal Door
In the middle of the fusion food this charming cafe serves three types of Maggi! Chatkara is tangy and spicy, and most true to the original. Oyster Panda has a Schezuan sauce for the base with button mushrooms for flavour. Then there's the Al Fredo one which is creamy, cheesy and Italian. But the best part? They will add veggies, chicken or even prawn to make it more than just noodles.
Price: INR 120
Comments